Kingstone Press League One fixtures 2017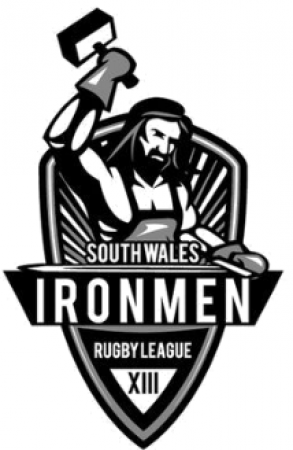 By Rogero
October 24 2016
The fixtures have been released for the Rugby League 2017 Kingstone Press League One: South Wales Ironmen will start off with a home fixture against Whitehaven on Sunday 5th March followed by the visit ofNewcastle Thunder on Sunday 26th March 2017. The full fixtures are reproduced below. Kick off times and dates may change. Cup fixtures will follow as and when announced.
Sunday, Mar 5 (LS1) Whitehaven Home 3pm
Sunday, Mar 26 (LS1) Newcastle Thunder Home 3pm
Sunday, Apr 9 (LS1) Hunslet South Leeds Stadium Away 3pm
Friday, Apr 14 (LS1) University of Gloucestershire All Golds Merthyr RFC Home 3pm
Saturday, May 6 (LS1) Barrow Raiders Craven Park Away 6.30pm
Sunday, May 14 (LS1) Workington Town Derwent Park Away 3pm
Sunday, May 21 (LS1) Oxford Home 3pm
Sunday, Jun 4 (LS1) Keighley Cougars Cougar Park Away 3pm
Sunday, Jun 11 (LS1) Toronto Wolfpack Home 3pm
Sunday, Jun 18 (LS1) Coventry Bears Home 3pm
Sunday, Jun 25 (LS1) North Wales Crusaders Queensway Stadium Away 3pm
Sunday, Jul 2 (LS1) Hemel Stags Pennine Way Away 2pm
Sunday, Jul 9 (LS1) Doncaster Home 3pm
Saturday, Jul 15 (LS1) London Skolars New River Stadium Away 3pm
View a Printer Friendly version of this Story.
League One fixtures 2017
Discussion started by South Wales RL (IP Logged), 24/10/2016 11:42
South Wales RL
24/10/2016 11:42
What do you think? You can have your say by posting below.
If you do not already have an account
Click here to Register
.
Edited 1 time(s). Last edit at 2016:11:14:07:23:34 by Rogero.
jd1664.
25/10/2016 18:45
Having been denied the road trip to Toulouse last year it seems it's not to be Toronto either. That's probably a game you wish you were away (assuming they power the league a la Toulouse) and perhaps had a more winnable home tie.
40:20
26/10/2016 15:14
It's a long drive home from Canada on a Sunday evening.....
jd1664.
27/10/2016 12:32
Aren't the club putting on got a minibus to Toronto then?
Rogero
27/10/2016 14:23
The minibus is going the long way round like Ewan McGregor and Charlie Boorman. Via Russia and Alaska........... It leaves on Friday!
Rogero
29/10/2016 09:59
They rode motorbikes from London to New York "The long way round" a few years back. Very entertaining....

But I like motorbikes....
Sorry, only registered users may post in this forum.