Heavy home defeat by Doncaster in the sunshine at Merthyr.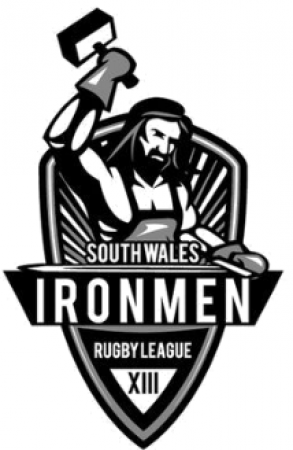 By Rogero
July 9 2017
The South Wales Ironmen were comprehensively outplayed on Sunday afternoon by Doncaster, who, despite playing their third game in eight days, were too strong for the home team. The final score was 70 - 12 to the visitors from Yorkshire. The Ironmen scores a converted try in each half with Luke Nelmes and Connor Farrer on the scoresheet. Morgan Punchard added the extras to grab four more points for the team. The club have one more game in the regular season before the league splits and they will compete in the League One shield against clubs who finished in the bottom half of the table. The results to date for the 2017 season.....
19.02.17 League 1 Cup - H - v London Skolars. L 16 - 24
26.02.17 Challenge Cup - H - v Oxford RLFC.. L 4 - 18
05.03.17 League One - H - v Whitehaven L 10 - 27
12.03.17 League One - A - v York City K. L 24 - 26
26.03.17 League One - H - v Newcastle T. L 20 - 26
09.04.17 League One - A - v Hunslet L 6 - 58
14.04.17 League One - H - v Glos. All Golds L 30 - 36
06.05.17 League One - A - v Barrow L 16 - 58
14.05.17 League One - A - v Workington L 0 - 56
20.05.17 League One - H - v Oxford RLFC L 18 - 38
03.06.17 League One - A - v Keighley RLFC L 6 - 74
10.06.17 League One - H - v Toronto W. L 0 - 66
18.06.17 League One - H - v Coventry W 24 - 22
25.06.17 League One - A - v N W Crusaders L 12 - 36
02.07.17 League One - A - v Hemel L 18 - 25
09.07.17 League One - H - v Doncaster L 12 - 70
16.07.17 League One - Away at London Skolars
Please refer to the official club site for confirmation and for ticket details www.ironmenwales.rl
View a Printer Friendly version of this Story.
Heavu home defeat by Doncaster.
Discussion started by South Wales RL (IP Logged), 09/07/2017 19:41
South Wales RL
09/07/2017 19:41
What do you think? You can have your say by posting below.
If you do not already have an account
Click here to Register
.
cast-Iron13
10/07/2017 17:49
Well.That was my very first Mary Celeste experience at a rugby league game.

The first game at Merthyr since the 'win' of the season,thus far,
and I discover the PA system not operating,and neither is the scoreboard.

If,in life,the only certainties are death and taxes,then,in rugby league,the only certainties are the mushroom syndrome for supporters,and the lack of marketing.

I am just guessing,but a feasibility study may not have been done prior to parachuting into Merthyr Tydfil,and a lack of marketing is tangible,having stayed at guest houses and hotels.

Seems some ' getting about ' to be done,moving forward,as they now say,about the future.

I think it is fair to state,that well used euphemism,about one or two playing with knocks.

Well done to Phil Carleton;quite inspirational.As are the players who were prepared to play,despite the situation they find themselves in.

If a takeover is completed,I would be grateful of early notice should the new owner(s) wish to call a meeting for supporters.

Also a contact email address to throw a few ideas up in the air.

Interesting times...
cast-Iron13
10/07/2017 19:18
jd1664.
10/07/2017 22:58
I made it inspite of the velothon and road closures mentioned elsewhere but left wishing I hadn't.
40:20
11/07/2017 06:02
What will the second half of the season hold for the team? Last year in the "shield" we managed one win but in the main still struggled against the weaker teams following the split in the league.

if we could put a few more Win's in rogero's list of matches/ results it would be good, really good.



Edited 1 time(s). Last edit at 2017:07:11:06:03:20 by 40:20.
Rogero
12/07/2017 06:19
I'd like to point out to Doncaster that we scored 12 not 10 points!
Sorry, only registered users may post in this forum.