Exiled Again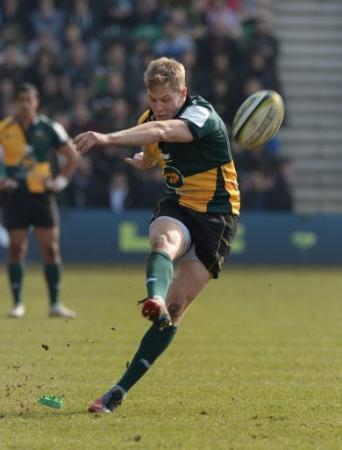 Hooley Returns
By Blues Ed
February 15 2019
Irish last week Scottish this week and it may not be any easier. The Tartan exiles may be in mid-table but they've won their last two games including at the fortress that is the home of Jersey Royals ..
We travel on the back of a great show against leaders Irish but make six changes from that side. Should be another cracking game and what's the odds on a repeat 52-52 draw?
Lee Dickson has recovered from an illness and will be alongside Will Hooley who returns from injury with Matt Worley at outside centre and Dean Adamson on the wing.
Up front Jacob Fields and Alex Penny are in the front row.
Blues: 15. Rich Lane 14. Ryan Hutler 13. Matt Worley 12. Lewis Robling 11. Dean Adamson 10. Will Hooley 9. Lee Dickson (captain) 1. Sean McCarthy
2. Jacob Fields 3. Alex Penny 4. Will Carrick-Smith 5. Mark Flanagan 6. Oli Curry 7. Huw Worthington 8. Jarad Williams
Reps: Tadgh McElroy, Toby Trinder, Ben Cooper, Paddy Ryan, Josh Buggea, James Lennon, Jake Sharp.
More Bedford Blues headlines