Bristol preview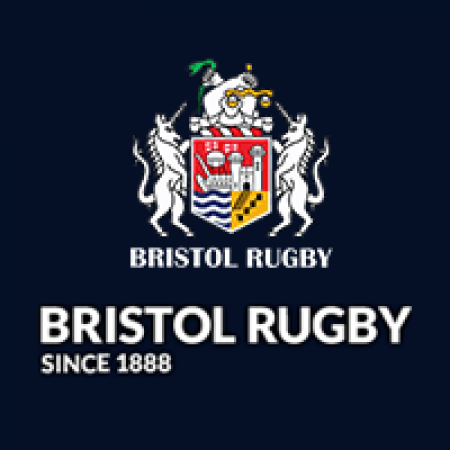 By Falconsfan07
May 4 2017
The last regular season preview, but maybe not the last one all together: a lot could happen this Saturday! We will hopefully be seeing a Harlequins victory around teatime, combined with a Falcons win. If so, then I'll see you in the South Stand in a few weeks for what could be an absolute cracker against Connacht or Edinburgh.
Cheers!
The final game of the Aviva Premiership season beckons fellow fans, but this may not be the last preview of the season overall though. This Saturday, our Falcons will travel to the beautiful city of Bristol to face the already relegated South Westerners. But Newcastle will have to be weary of the wounded beast...Bristol will want to finish on a high and will see no better opportunity to do so than against a poor travelling side like the Falcons.
There is actually a lot riding on this weekend for us, but a lot of it is out of our hands. First of all, we need Exeter to win at Gloucester, which I'm quite confident about...considering Chiefs are the best away team in the league. Then we need Harlequins to win against Northampton at Franklin's Gardens...without a BP if possible. If not, then Newcastle will have to take five points from Ashton Gate on Saturday to stand any chance of a 7th place finish.
'UP N DOWN' Bristol Rugby players looked dejected after relegation was confirmed at Ashton Gate two weeks ago, as they fell 36-21 in front of their home faithful. It's all okay though, because according to chairman Chris Booy, they'll bounce straight back up and go straight into the top six....I'll have what he's having please! Of course, they will bounce back and so they should with the squad they've got, but to say that you're going to get straight into the top six in your first season back up is just a mad statement to make: it's the toughest club league in Europe and it will take a while for them to find their feet, before they start thinking about Champions Cup.
Why the Falcons need the win
End this long old season on a high, then you can get absolutely mashed for a couple of weeks! Our boys have worked really hard for each other and us this season, and it'll probably be starting to tell, joints will be sore, players will have little niggles that need resting and guys will just want to jump on a plane to get off to somewhere hot and let the body recover. Anyway, it would be fantastic to end the season in double figures for wins, ten games won would be awesome given the past seven years...I know there is a strong posse of hardcore Falcons fans going down this weekend! Safe travel to you guys and make sure you cheer extra for the boys!
In our last encounter with Bristol, we managed to score three tries in 25 minutes or something...but nothing much happened after that, in fact we nearly let Bristol win but managed to hold them out for a 19-14 win at Kingston Park in October.
The lowdown on Bristol
The early-season sacking of Andy Robinson at Bristol didn't really change much to be honest, Bristol have only had three wins all season and sacking an experienced head coach (mind you he hasn't got a great record) of Robinson's pedigree and replacing him with an inexperienced coach in Mark Tainton was probably never going to work. And that's not the only controversial move the club has made...
Apparently "class was left out the door" when players like Ben Mosses, who were still contracted at the club, where basically paid off and told to bog off elsewhere, it was basically saying we don't want you to be a part of our revival, here is some money now go away. It stinks.
Still, even though the club is likely to be playing in the Championship next year, the arrival of Connacht coach Pat Lam and their fat cheque book has been able to attract Tier 1 internationals such as Ireland fly half/centre Ian Madigan and All Black Steven Luatua. But the club will lose local talents Jamal Ford Robinson (prop) and Mitch Eadie (back row) to Northampton Saints. ''Super'' Gavin Henson is off to Newport Gwent Dragons and highly rated Kiwi full back Jason Woodward is making the short trip over to Gloucester. Jon Fisher (back row) will take a break from rugby, as will former Falcons prop James Hall.
Although they are now relegated, I feel for the supporters of Bristol Rugby, it is a proper rugby city and when they're packing in 15,000 at Ashton Gate in 12th place, it makes you wonder how many would be in there if they were in 6th...they are truly loyal supporters and deserve to see top flight rugby on a yearly basis, which I am sure they will get after next season...proper passionate rugby fans and they have a wonderful city with a great new stadium to visit.
BRISTOL'S LAST 5 RESULTS
41-24 LOSS AWAY @ WORCESTER IN PREMIERSHIP
32-14 LOSS TO GLOUCESTER IN PREMIERSHIP
38-34 LOSS AWAY @ EXETER IN PREMIERSHIP
36-21 LOSS @ HOME TO WASPS IN PREMIERSHIP
27-9 LOSS AWAY @ SARACENS IN PREMIERSHIP
0/5 WON. 102 POINTS SCORED/174 POINTS CONCEDED
NEWCASTLE'S LAST 5 RESULTS
35-27 LOSS @ HOME TO SARACENS IN PREMIERSHIP
53-17 LOSS AWAY @ HARLEQUINS IN PREMIERSHIP
16-14 WIN @ HOME TO GLOUCESTER IN PREMIERSHIP
30-3 LOSS AWAY @ LEICESTER IN PREMIERSHIP
16-14 WIN @ HOME TO WORCESTER IN PREMIERSHIP
2/5 WON. 79 POINTS SCORED/146 POINTS CONCEDED
Changes to be made
Not scoring many points at the minute won't help our cause this Saturday. We need to create opportunities, so I think we may see some players who are more natural distributors come in for a game against Bristol, in which we need to score points: it doesn't matter how many they get, just as long as we get more. From 1 to 15, the changes I would make are:
Nili to shift back to 8
Just creates space for others outside him by being an extra pivot/first receiver. Such a dynamic back rower, he is probably what's needed this Saturday, but he needs the ball to play well.
Teessider Craig Willis to 10
Joel got caught with the ball a few times last Friday, fell off one-on-one tackles that should be made, and just generally did not have his best game for us; there wasn't a moment where I saw anything happen that sprouted from Joel. So Craig to have an opportunity to show what he can do: it wasn't until he came on on Friday that Marcus got ball in space down the left hand side.
Distributor Dom back in at 13
Chris Harris is solid for us in defence but has offered very little threat in attack or distributing, he gets caught with the ball and has not looked like creating anything really. He doesn't really offer a kicking game either so apart from the solid defending, for me he has not brought enough. But he did put in some great hits on Friday.
Dom would bring a more natural feel to the backline, he is a great distributor, knows how to read the game well and maybe has more of a natural feel for seeing opportunities and being able to capitalise on them. A good experienced communicator to have outside Willis as well.
Potential side to face Bristol
1. Rob Vickers
2. Scotty Lawson
3. Jon Welsh
4. Callum Green
5. Sean Robinson
6. Mark Wilson
7. Will Welch C
8. Nili Latu
9. Sonatane Takulua GK
10. Craig Willis
11. Sinoti Sinoti
12. Juan Pablo Socino
13. Dom Waldouck
14. Vereniki Goneva
15. Marcus Watson
16. Kyle Cooper
17. Scotty Wilson
18. Davey Wilson
19. Evan Olmsted
20. Opeti Fonua
21. Sam Egerton
22. Joel Hodgson
23. Alex Tait
Bristol player to watch
Powerful centre Will Hurrell, who was signed from Doncaster Knights at the end of last season, has been a shining light in a dark season, his barnstorming carries and his solid work in defence and at the breakdown have made him a favorite with the Bristol faithful. His strong frame and low centre of gravity enable him to get over the gain line, a player who you think you have tackled but keeps driving his legs through the contact, tough to stop. A good player to watch, and he recently signed a contract extension with the club.
I Just want to say a big thank you to all who have read and have commented on my previews this season, I love this forum and the fans on it, I really appreciate it. It has been a great season, may the next one be greater!
Cheers!
COYF! AND COME ON YOU QUINS! DO US A FAVOR AT THE GARDENS BOYS, COME ON!
View a Printer Friendly version of this Story.
Bristol preview
Discussion started by FalconsRugby.org.uk , 04/05/2017 22:56
FalconsRugby.org.uk
04/05/2017 22:56
What do you think? You can have your say by posting below.
If you do not already have an account
Click here to Register
.
Latu not at the races this season. I would play the same pack as last time. Marcus at full back feels like it should strengthen the attack, but it hasn't worked out that way. Tait's had a rest and I would bring him back.
Leipziger
05/05/2017 08:05
Apologies to FF07 for the wrong author name above - force of habit, but now corrected.

Thanks for the articles this season though, looking forward to reading more next season or even in the coming weeks!
lizard118
05/05/2017 10:09
Nice write up Ff07. I'd like to agree re-Latu but it just hasn't happened this season. I don't know whether he's suffering from the after effects of his knee injury but he just hasn't been as influential. I think like Sinoti, he will benefit from time away and a good pre-season.

I also want to agree Re-Willis but I'd be surprised to see a change in starting flyhalf in a crucial last game of the season.
The other thing is, we haven't exactly given consistently clean ball for the flyhalf to work with. We always seem to be on the back foot or rushing things.

Unfortunately, our small little building blocks that we have only seen intermittently haven't been there enough. It therefore makes it difficult whoever is starting at flyhalf.
But since Hodgson has been starting most this season's games I can see that continuing tomorrow. Craig will need more games under his belt, but that's for next season.



Edited 1 time(s). Last edit at 2017:05:05:10:13:59 by lizard118.
Latu has had some game time to catch up after a long time off, so if all has gone well on the training pitch this week he may be worth a start. I agree about FH but not for the same reasons. I have seen Joel perform wonders as an impact player, a role you don't normally associate with a fly half, but for some reason it works. I would start Willis & Young, play a solid game for the first half, then bring on Joel & Takulua with a couple of other fresh legs early in the second half with the intention of ripping shreds out of Bristol for the last 30 minutes.

Last of all, Bristol only have to starve us of ball and we will be rubbish, so please don't punt the ball back to them unless there is no other option. Opposition teams have our territorial game sussed & know how to snuff it out, as Wuss did last week. If we want 5 points we have no choice, we have to keep the ball & use it with determination, otherwise we won't see the try line all game.
Sorry, only registered users may post in this forum.