2017: A Falcons Odyssey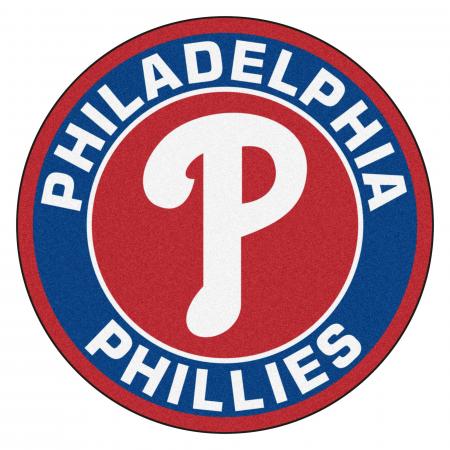 By Leipziger
May 18 2017
Since we need an article, I'm going to put my thoughts on the Philadelphia Falcons here.
It's not often you hear the Falcons mentioned on the sports headlines on talkFootball (oops, I meant talkSport) radio, so when I heard yesterday's news at 11pm it was quite a surprise in more ways than one.
My immediate thought was "there'll be hell on" after people's comments when it was suggested our game against Saracens last season would be played in the US, and so it has proved, with the decision being unpopular with the majority.
Do you want to know what I think? Well, you've read this far so I'm going to assume that you do. I'm not as angry as some fans are, but I don't really like the idea of the Falcons playing a home game abroad. First, we are giving up home advantage against a world-class team in Saracens, potentially costing us points in the Premiership.
Sporting-wise, play an away game over there if you want, we'd probably lose away at Saracens anyway. But why should we be the ones to lose the advantage? Saracens are clearly the big draw over there – I doubt we'll see Falcons v Worcester played in the US any time soon, for example – so why not make it their home game?
I suspect Saracens were first asked to play a home game over there and they thought something like: "No, we don't want to give up a home game and if we play an away game over there, the opposition loses home advantage. This will be better for us in the Premiership." Maybe the Falcons have different priorities.
Or, as has been suggested, schedule a 23rd game abroad for each team – though that has huge disadvantages too of course.
Second, Mick Hogan has said: "The club always puts its ST members first." Unfortunately, this decision suggests that the club only wants the season ticket holders' money until it can make more money by taking a game elsewhere, and then it'll just give the season ticket holders their money back for this game. One person's money isn't just as good as another person's, when there's more of it.
You know, people talk about football being an uber-commercialised sport that is only interested in grabbing as much money as possible. Yet the Premier League scrapped plans for the 39th game abroad after huge opposition from fans (without whom they'd still be profitable, unlike rugby clubs with their fans). To my knowledge, the likes of Mike Ashley, Ellis Short, and the owners of Hull City and Crystal Palace also aren't lobbying to scrap relegation.
The Falcons v Saracens Premiership game being played in the US is perhaps an eye-opener into where top level rugby's priorities really lie.
All of this said, I obviously appreciate that the Falcons are a loss-making organisation, and so from that point of view I can understand why they'd be attracted to making a tonne of money at the expense of one home game. Maybe we'll pick up an American sponsor to add some more income, too.
If this game a one-off for us, then in ten years' time we probably won't care any more that it happened.
But for now, I don't like the decision and I can understand why many others don't either.
View a Printer Friendly version of this Story.
2017: A Falcons Odyssey
Discussion started by FalconsRugby.org.uk , 18/05/2017 10:00
FalconsRugby.org.uk
18/05/2017 10:00
What do you think? You can have your say by posting below.
If you do not already have an account
Click here to Register
.
pityacker
18/05/2017 10:26
Like Leipziger I most certainly don't like the decision of being deprived of seeing my team play the best team in Europe and all their great players. Mick Hogan on Twitter said that the club will make 2 to 3 times more from this fixture than the equivalent game at KP and that money would be invested in players and facilities. If this is supposed to pacify disgruntled long suffering fans who have stuck with the club through some pretty dark times I'm sorry it does nothing for me as I find the whole scenario unpleasant. If the USA wants to see Premier teams in action why don't they arrange teams to stage friendly/exhibition matches and not take our prime home fixtures from us. Regarding compensation for losing this game we only get 11 top Premier games the others on the season tickets are either pre season friendliest or cup games with low crowds watching second and third choice players and many season ticket holders choose not to attend these games therefore how do you quantify reasonable compensation for the loss of one of the prime fixtures of the whole season the whole thing is a mess.
jarrowlad
18/05/2017 10:53
certainly anyone who has bought a season ticket has right to feel miss led and their purchase now devalued.
any conincendence on the timing of the US game. the announcement is after the push for renewal of existing season ticket holders and the gloss painted that in addition to the home games you also get cup games ...ST being excellent value for money etc etc..

+1 I'm unhappy Falcons have made this decision.
Bedlington Lad
18/05/2017 11:17
"The Falcons are a loss-making organisation" and for me that's why a game that brings a lot of income to the club is worthwhile. I fully appreciate other folks see it differently but if it helps the club's financial position I'm all for it, we cannot lose £2million a year and expect Mr. Kurdi to keep on bailing us out, if we have to bite the bullet, lose a fixture and balance the books (or at least get closer) so be it.
Sorry, only registered users may post in this forum.