Watching from afar. Why Falcons?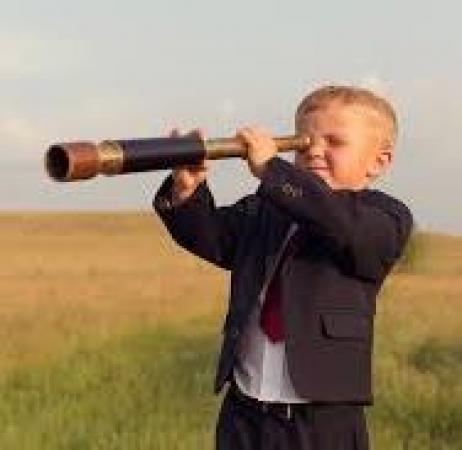 By Sparkyweb
November 2 2018
Having volunteered 6months ago to write a story for the board, I have finally gotten round to putting fingers to keyboard…. So why Newcastle falcons? For probably the vast majority of the members of this forum, this is an easy question to answer as the Falcons are your local team. So why did I start to follow the Falcons when I live in Sussex?
My first interest in Rugby started at school, I got really interested in playing during my first year at senior school (now year7) however towards the end of this year my interest was disappearing very quickly mainly owing to the fact that my peers were getting taller and bigger and I wasn't!
Fast forward until my twenties and rugby was just starting to become very popular. To the occasional observer it was suddenly apparent that England were actually quite good and may even have the players to win a world cup. I followed the 2003 Six Nations with a little interest but without really knowing who the players actually were.
Like many Rugby followers now, it was the 2003 world cup that pulled me back into this great sport. However post the World Cup euphoria where would I get my rugby fix from now?
I started to look at the premiership teams and being based down here my options were Quins, Wasps, Sarries & London Irish. Most people down my way followed either Quins or Wasps. Whilst I respect these teams, I didn't want to just follow the crowd and looked further afield. Really further afield!
I liked the look of what the Falcons were doing and I also recognised one of the players from their World Cup exploits and this was the start of the journey.
Unfortunately work and family life means it's very tricky to get to Kingston Park that often but I support from afar and manage to visit the away matches down south when I can. I have also been lucky enough to be a part of BBC Radio Newcastle's commentary a few times when they had fans at the ground joining in with their commentary team.
So time to reflect, should I have followed another team with the choices I have in the South, maybe. Would it have been the rollercoaster that we have all enjoyed (endured) over the last few seasons, No Do I regret it? Not at all.
I'm hoping to get back up to KP in the new year and it would be great to say hi to some of you guys. Thanks for reading and it would be great to hear from any of you: Why Newcastle Falcons.
View a Printer Friendly version of this Story.
Watching from afar. Why Falcons?
Discussion started by FalconsRugby.org.uk , 02/11/2018 19:05
FalconsRugby.org.uk
02/11/2018 19:05
What do you think? You can have your say by posting below.
If you do not already have an account
Click here to Register
.
Soooo.. 1996ish, a cold midweek night my dads friend used to help out with the bouncy castles, face painting, fireworks on the old training field behind the north stand and we helped out that evening! I was 8 years old-ish at the time! Few years later and I was hooked! Season ticket and played for novos at Benton! 2018 and I live 5 minute walk away from Kingston park ( tap n tackle regular and airplane enthusiast) and got my league loving (Huddersfield born &#128556
partner along with me and into union. Been through some tough times and some very cold Friday night games but falcons through and through. Looking forward to mark representing us tomorrow at HQ, remember noony scoring a hat trick vs the auld enemy a good few years ago. Proud Walker lad and proud falcon!
(Fairly new poster but long time lurker)
NorfolkFalcon
03/11/2018 06:06
Thanks for sharing your story Sparkyweb.

Thereís lots of us that follow the Falcons from a long way away. My love affair properly started around 6-7 seasons ago. Iíve been a football fan first and foremost but began to fall out of love with the game.

When I was a kid my parents owned a corner shop and Jonny Wilkinsonís grandparents live in the village and always came in to my parents store for the Sunday papers. This was when Jonny was breaking out at the Falcons when he was 18, let alone playing internationally. They managed to get me a programme signed from Jonny and also Inga Tuigamala, just because he was the highest paid player in the world. Because of these childhood memories I kept an eye on the Falcons from a distance and when I became disillusioned by all the money in the game, I knew straight away that the Falcons were the club to support all thanks to the Wilkinson grandparents.
trummy200
03/11/2018 19:27
Nice to know I am not the only one! It was my admiration of Deano as a player and what he has achieved as a DOR AND my love of the Northumberland countryside and coast that it was a natural choice to support and follow the Falcons (plus an interest in the best team sport in the world). It was never a case of jumping on board by supporting a winning team, the first match I managed to see at Kingston Park was the do or die match vs London Irish - which team lost was on the way down! It was a dire match, too much at stake to lose! Glad to say things have improved immeasurably since then.
Was up a month ago but due to incompetence of scheduling (mine) had to be content watching the Falcons in the Tap and Tackle on the tele!
sparkyweb
07/11/2018 09:10
Its great to hear that there are a few other far flung supporters that came to the club in similar routes
Sorry, only registered users may post in this forum.