Open Letter to Brian Facer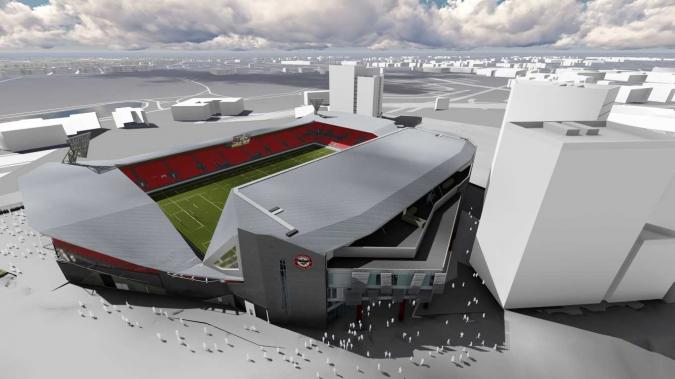 By Griff
December 20 2018
The waiting is over, Irish have announced that they're moving their home games to Bremtford Community Stadium at the start of the 2020/21 season. It's been in the air for a long time and it's good to finally know what's happening. As a member of the Reading 4 - so called because the marketing manager at the time of the move to the MadStad said that every supporter lost from West London would replaced by 4 from Reading - it's bittersweet news. We obviously want what's best for the club but worry this may signal the end of our active support for the team. Irish CEO Brian Facer wrote me (and all season-ticket holders I assume) a letter detailing his, and the team's. excitment for the move so I've written a response which I hope sums up the feelings of similarly placed supporters.
Dear Mr Facer,
Thank you for your letter regarding London Irish's move home to West London - it is an exciting prospect and one that I hope does the club a great deal of good. I'm writing this, partially because we need an article to keep our site alive but also because I hope my experience with the club can help with the next phase.
I became an Irish supporter at the time of the last move - to Reading - but I'll start a little earlier than that if I may. As a Reading resident I began my journey with professional rugby with Richmond when they came to the MadStad. It was a reasonable matchday and the rugby was entertaining enough, sadly their backer pulled-out and left the club in a horrible position. They, along with London Scottish, were forced to fold their professional teams and that was that.
I'd only been a supporter for a few years but it still felt terrible to see "my" team evaporate in front of me. I thought that was it for me and professional rugby, I certainly wasn't going to switch my allegiance to another team...
Then Irish came to the Madejski. I still felt the same way but, being a sports fan and having got used to watching live rugby regularly, I thought I'd go along and get my live sport fix - I had no intention of becoming a supporter.
From the first couple of minutes on arrival at the stadium, however, it was obvious that this was a different proposition entirely. The supporters who made the move from London to Reading along with the club staff were so incredibly welcoming - I'd hardly interacted with any of the other supporters or staff at Richmond. The difference was incredible and the experience one I will cherish to my last breath. It felt like I'd come home.
Over the past nearly twenty years I've followed this team all over the place - I've missed out on a lot for annoying real-life reasons but I think I've covered a great many of the highlights. I'm no longer a Reading resident but I still make the journey for almost all home games.
The matchday experience at the beginning was incredible. Sure, a big concrete bowl less than half-full was challenging but the club worked hard and made it as good a home as they could. The cow-shed was pretty cold some days but it was always a party and we all felt part of the team. I met so many lovely people and a great many of them are friends to this day.
In order to combat the empty-concrete-bowl we started bringing drums - one of our number was particularly taken by the drums in Toulouse on an away trip and thought it could help. I think it did and, for more years than I care to think about, I've been one of the drum corps at home games (and a very few away).
One thing that has happened is that the matchday has become less and less special. We've lost a lot of the original folks who made it so for a lot of different reasons - some to mistakes by the club, more from changes to their lives. It will always be the case - the move back to London will cost a great many of the Reading-based support. The issue wasn't that these people stopped coming, it was that they were not replaced. It has felt over recent years like the club has lost a lot of its soul. It doesn't feel, no matter how many marketing phrases the club put out to that effect, like we the support are part of the club.
I suspect that matchday support is quite a small part of the club's income, and it's a difficult part to affect - you can blow lots of money trying to gain new support and it doesn't always, if ever, pay off. I would urge you, though, to consider the uniqueness of our erstwhile support. Those people who came from London (and elsewhere) to Reading really were the difference that made this club so special, not because of where they were from but because they understood London Irish. Indeed many of the newcomers from Reading were shown that understanding and took it on themselves.
Sadly a lot of that has gone and, for me, the main reason was that the club never engaged with the local community. The few forays in Reading always felt like outreach programs not genuine attempts to build a community and the bottom line was that Irish would always return to London and so Reading and its people mostly felt like guests, not members of the family. When Mr Crossan and his consortium took over they, not unreasonably, voiced this intention to return home and the serious crowd decline began.
Please don't misundesrstand me, I do know that's where the team feels is home, and as I said at the beginning I think it's an incredible opportunity to fix what I hope I'm illustrating.
You may have noticed I've not actually mentioned the rugby at all in my journey. When Irish arrived in Reading they were one of the lower placed of the Premiership and, while we had a brief sparkle for a while, we've pretty-much stayed at that level. The last few years of yoyoing between Prem and Championship have obviously been a low-point but here's the thing - back at my beginning it didn't matter, not because I didn't care about the results - believe me I used to care so much that waking up the day after a loss was painful (and I'm not alluding to hang-overs, it felt like grief at times). The reason it didn't matter was that we were all in it together and the team, while not having the same number of star players as our opposition, never stopped playing. I've seen some terrible, terrible rugby matches but I've seen my team grind out ugly wins that meant more than life itself in the moment. The rugby isn't the thing - it's the team.
So, here we have a new chapter, and one that can be glorious so long as we make the return more than just a physical one. There are some who have stoicly come from their London homes to Reading all this time and they get their team home but they are not the whole story. The success of this move will come from building that home, making it inclusive and restoring some of the soul of the club.
The transport issues people have and will continue to raise are very real. I know people in London think their transport system is fabulous, as an outsider I'd have to beg to differ. Certain places in London are really difficult to get to - Sunbury for instance, is a nightmare. Kew/Brentford will be a new experience for me - I'm hoping it'll work out but I really don't know. As a drummer I drive to home games currently because I have to transport my drum. I gather parking is going to be considerably reduced but, to be honest, I'm not sure I'd drive into London anyway - I mostly avoid it currently as the roads are so congested. This could be a good thing if we as a club can reduce our environmental impact but I fear the obstacles public transport will present could well prevent me and many others from attending - without facility to store the drum at the stadium it will almost certainly stop me drumming (again, not necessarily a bad thing).
As we can see, for my part, I may become a casualty of the move but I don't think that's important. As detailed above we lost people on the move West and then lost more people for a myriad of reasons. Those losses, though, must be replaced this time - I've seen little evidence of the huge number of people waiting for rugby to watch in West London. What I suggest is that there are people who want Irish back in West London and here I'm echoing my experience with the club. Give them the Irish I came to love a couple of decades ago, not a professional rugby team - they already have them, and Quins - give them London Irish.
Merry Christmas and good luck with the move. I hope, but can't promise, to be a part of it.
Yours sincerely,
Graeme Griffiths a.k.a. Griff