John Kingstons Roadmap 2016-17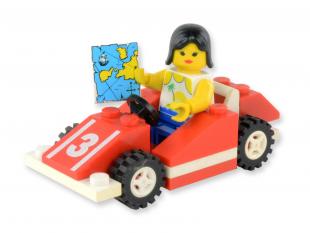 By PoorFour
August 30 2016
New season, new management. Although there's only one totally new face in the Quins' backroom staff this season, most of the other coaches have changed roles. John Kingston has stepped up to Director of Rugby, promising to bring a little more structure to our play in our own red zone, something that was sorely lacking last season. Mark Mapletoft steps up to the role of Head Coach, and the coaching team is supplemented by Graham Rowntree as Forwards Coach, and Nick Easter, hanging up his boots after over 150 years as a player to concentrate full time on defence coaching. Pre-season has been patchy, but then the Quins pre-season often is. So what can we expect from the new season?
How the roadmap works
As fans, we would love Quins to win every game but coaches know that's not a realistic goal. The Aviva Premiership is too competitive for that, and the wrong injury at the wrong time can wreak havoc with a team's rhythm and structure. So coaches break the season into blocks, and in each block will have certain games they target. Over the course of the season, they'll adjust their targets for each block depending on how well or badly the season is going.
How do they determine these targets? At a game by game level, the general aim is to win as many home games as possible, away games against the weaker sides, and try to get bonus points when you do lose. Try bonuses are usually just that, bonuses; if you're doing well, you might hope to pick a couple up at home against the relegation contenders, but not more than that. Add that up, and the aim is to gather enough points over the course of the season to top the table, or failing that make top 4. If you can't do that, getting top 6 and Champions Cup rugby next season is the aim. And if even that is beyond you, better make sure you finish in 11th.
JK will have a bit of paper hidden in his office with his view of what we need to do. It'll probably be a little bit different from my view, but not too much. I also suspect that not many people will know what's on it; it might be just him and Tofty, it might be all the coaches, but it's unlikely that the players will have full sight of it. It won't help them to know when we might be able to afford to lose a game.
The number of points needed for each of those slots has been fairly consistent over the seasons. The way I like to do it is to look at the average number of points needed for secure the position below the one you want, and then add one standard deviation (a measure of how much that average varies from season to season) and round up. That gives you a total that will secure the position you want about 85% of the time. The exception is avoiding relegation, where I like to build in a safety margin, so I look at what it would take to secure 11th and add a standard deviation to that. That conveniently ends up with a target that's 1 point above the highest ever points total for a relegated team – the 38 points garnered by Quins in 2004-05.
Here's a table showing how the points needed for a position have changed over time:
Aside from the relegation spot, which sometimes holds a Quins or a Saints and sometimes a Rotherham or a London Welsh, the results are pretty consistent. One standard deviation works out at about 4 points – or one game – across the rest of the table; one unexpected loss can really make a difference. The targets for this year work out as the same as last year, and I've also included what you would actually have last year needed to secure 11th, 7th, 5th and 2nd. As you can see, they're pretty close to the prediction.
The 2016-17 Roadmap
So, what should we be looking for this year? Here's my attempt. I've focused on wins and LBPs, beginning with a scenario in which we win just half our home games and one on the road at Bristol, and building up to one in which we lose away at Exeter, Wasps, Tigers, Sarries (our only 0 point game) and Saints, but win the rest of our games.

Here's hoping the season looks more like the right hand end of the table than the left. The last two years Quins have found it tough, with multiple injuries at the same time in the back row and centres hitting our season hard. This season we can hope for better luck. We'll start without Talei and Lowe, we won't be able to call on Easter's nous, and tragically we will never now see what Seb Adeniran-Olule could have brought to our front row. But we have plenty of competition in the back row, plenty of options at centre (I'm looking forward to seeing whether Roberts and Marchant can gel) and a potential long term successor to NEv in Jackson. The opening few games will tell us a lot.
P.S. The dates on the roadmap will not be updated if changed, so do not rely on them.
More Harlequins headlines
Harlequins Poll