Stadium for Cornwall FACTS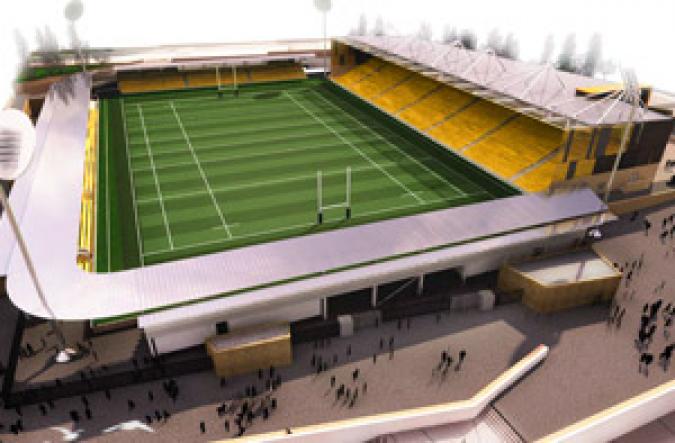 By ML
March 6 2015
The following appeared in this weeks West Briton newspaper
Stadium for Cornwall
There is currently no Stadium for Cornwall. This makes Cornwall almost unique as a county.
There are approximately 600 large and small sport fields and pitches in Cornwall. They are essential to the health and future of individual sports in Cornwall and important focal points for particular communities. They need to be fully supported.
However, a Stadium for Cornwall is something very different. It would operate at a completely different level to a sports facility. It would be a major centre for business, education, training, conferencing. It would benefit not just one sport or one local community, but boost the socio-economic prospects of one of Europe's poorest regions. It would be for Cornwall, as its name affirms, and empower Cornwall to further help itself.

Improving the socio-economic outlook for Cornwall


The West Langarth Development is the last chance to deliver an entirely private sector-funded Stadium for Cornwall, one which serves and support the wider Cornish community, and improves the socio-economic outlook for people here.
The development is a mixed-use district centre on the western side of Truro, north of the A390. It would include a supermarket, 130 new homes (houses and apartments) non-food shops, food and drink outlets, a day nursery, car parking, public open space including woodland areas, two adult sports pitches and a community sports pavilion solely for the use of community groups.
And, if the West Langarth scheme goes ahead, it will guarantee delivery of the Stadium for Cornwall.
There are four partners involved in the West Langarth and Stadium for Cornwall proposals. Truro & Penwith College and The Cornish Pirates would operate the Stadium for Cornwall and be its anchor tenants. Truro and Penwith College has also pledged to invest £2 million of its own money into the Stadium project. The other partners are Inox Group and Henry Boot Developments.
They have signed a joint venture agreement to develop the West Langarth site if it receives planning permission and a joint agreement to make the Stadium for Cornwall a reality.
A chance for change
Detailed planning permission for the Stadium for Cornwall has already been granted.
Only West Langarth guarantees delivery of the Stadium for Cornwall and the huge community benefit that would come from it. None of the other schemes would do this.
There is only demand for one more supermarket on this side of the city.
It makes sense to approve the only scheme that would deliver all the social and economic benefits for Cornwall that would flow from it.
The Stadium partners have told the sports and clubs currently not involved that they would be welcome to become part of this larger vision and opportunity.
We have a chance to do something more and better for the whole of Cornwall. Let's take it.
Community benefits
The Stadium will be available to community groups for not less than 60 days each year, but that is only the start of its community benefits. Truro and Penwith College would base its Business Centre at the Stadium, supporting businesses and employers across the county. It would also provide additional facilities for the College's Hospitality and Catering provision, delivering apprentices for businesses in the hospitality industry, training the chefs of the future. The restaurant would also be open to the public.
The Stadium would also build on the College's reputation for elite sport and its relationships with the RFU, English Cricket Board and All England Netball, proving a focal point for high performance centres across a range of sporting disciplines.
For the first time Cornwall would have a dedicated conferencing and hospitality facility, able to cater for up to 200 delegates at a time, potentially bringing millions of pounds of additional spend to the local economy and offering a platform for business and cultural events, showcasing the county's skills and knowledge through trade shows and fairs, creating a venue for private parties, functions, cultural events, weddings and concerts.
The stadium would be owned by a Community Trust which would ensure the stadium was properly maintained and open for community use.
Cornwall Council has estimated that the annual economic impact of the Stadium on the immediate local economy would be around E3 million, with at least £800,000 per year being spent in the city centre, an estimate based on conservative attendance figures and taking no account of other spend that might be generated from people attending events and conferences.
The West Langarth scheme that would fund the Stadium's construction is projected to create around 290 permanent jobs, injecting E4.3 million annually into the local economy. That's a positive impact of more than £7 million.
Every year.
For more information see www.cornwallstadiumvision.co.uk