1st Batch Over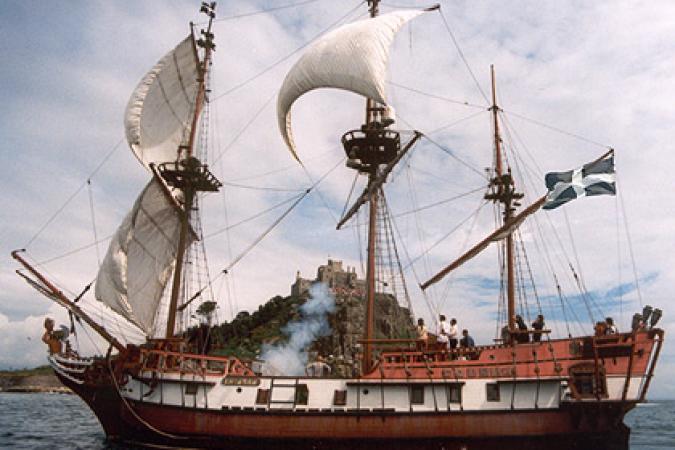 By DC
November 18 2019
Site update time again as we end the first block of Championship games.
At the start of the season I think most of us would have been happy with the number 3 slot we now occupy, but – over the course of the last six games expectations have grown and the loss by a single point to London Scottish at the RAG on Friday was perhaps a disappointment.
However we are 1 point behind Trailfinders in 2nd, so all in all not a bad place to be in as we start a run of 5 home games, with no away travel, culminating with the visit of Leeds on the12th January.
We don't travel again until the 18th January when we visit Jersey Reds, so Naughty Boys Corner is going to get plenty of use.
With Long Shanks leading the Prediction League and yours truly holding up at the bottom, I can't claim to be an expert on predicting the Pirates' performances, but I remain an optimist and think we are in a good place to push on, onwards and upwards.
What do you guys think??
View a Printer Friendly version of this Story.
1st Batch Over
Discussion started by Unofficial Pirates , 18/11/2019 12:50
Unofficial Pirates
18/11/2019 12:50
What do you think? You can have your say by posting below.
If you do not already have an account
Click here to Register
.
*Stalwart
18/11/2019 13:24
Agree that we are in a good place and this team will only get better as the season unfolds. We have some high quality players to get on the field - especially Kyle, who is, by all accounts, champing at the bit and desperate to play.
My player of the season so far is Callum Patterson - I love his combative, feisty attitude. Most improved player must be Danny Cutmore, who has been brilliant.
Looking forward to a run of home games and hope that the locals turn out in big numbers to support the team.
I've made a pretty poor start to the season trying to retain my prediction league title. 13th at the moment so plenty of room for improvement!
Pirate15
18/11/2019 17:32
I agree that we have got the season off to a good start although disappointed by the Scottish result.
I'm sure we will get better and look forward to seeing how we progress over the course of the whole season.
On the playing side of things i have been impressed by the attitude, spirit and togetherness of the whole squad which should hold us in good stead for the challenges that lie ahead.
If I had to single out a a few players for a special mention Fa'atiga Lemalu has brought us a much needed extra dimension with his workrate and power whilst switching between the 2nd and back row. Will Wilson has been a revelation since joining us on D/R from Wasps and I hope he is here for the season.Callum Patterson has always impressed me and along with Nicolas De Battista was forming a very effective centre partnership before Nico got injured. I also think a special mention should be made of Maliq Holden who didn't get many opportunities last season but has shown his worth to the squad with his displays to date.
I'm really looking forward to the return to fitness of a number of players who are yet to feature this season as that can only be a real positive to the overall development of the squad.
chenoweth
18/11/2019 20:14
Totally agree.
In the main we look a better all round Squad and the player I think may have surprised a few is Jay Tyack very impressed with him and AJ Cant is maturing well. Rhodri Davies looks very sharp although not much game time so far, Hayden King looks a good scrummager and waiting to see Antonio and Cian take to the field. Brett and Nicholas are known excellent players and leaders. Rory and Callum who has been outstanding are a good combination too. I think it is difficult to name players as so many are looking sharp I could have mentioned several more however that would have almost covered the whole squad. We are in a good place despite the Scottish disappointment and none will be more annoyed than the players themselves. So lets get behind them for phase two.
old prop steve
20/11/2019 13:33
Agree with all that. All the basics - scrum, line-out, kickoffs, defence are much better than last couple of seasons - but what should we all be looking forward to as regards further improvements in the SECOND and THIRD batches?

Perhaps a bit more creativity and element of surprise in our game and more creative ways of using the undoubted pace of Wedlake and O'Meara to even greater effect.

We have still got quite a bit to do before we get back to the levels of the Cattle-Bentley-Hopper-Cook-David Doherty era and we somehow have to find a way of managing some slightly flakey referees a bit better. Not much mileage in moaning afterwards - has to be achieved out there which is a dark art in itself!

However I think we may just have the innate talent to do so.

That's my two-pennyworth - what do others feel?
welshpirate
20/11/2019 14:29
I feel that the team is looking, basically in good shape. Very solid in all facets of the game.. My only criticism/observation is that the general intensity of our play and physicality has slowly tailed off after the great start against Ealing. Probably due to people carry injuries and fatigue I expect.
Longrockerz1
20/11/2019 16:54
Given that we're only 6 games into the season do you think players should be fatigued? I was under the impression that we were one of the fittest sided in this league! Also with the player rotation there should be a degree of freshness every game. My opinion only and feel free to come back if the think I'm wrong.
welshpirate
20/11/2019 17:19
I sort of agree with you, but was just trying to find an explanation for, my perceived, reduction in the team's intensity. We smashed Ealing, didn't trouble Newcastle and were a bit laboured versus Ampthill.
Sorry, only registered users may post in this forum.
More Cornish Pirates headlines