Moseley use their get out of jail card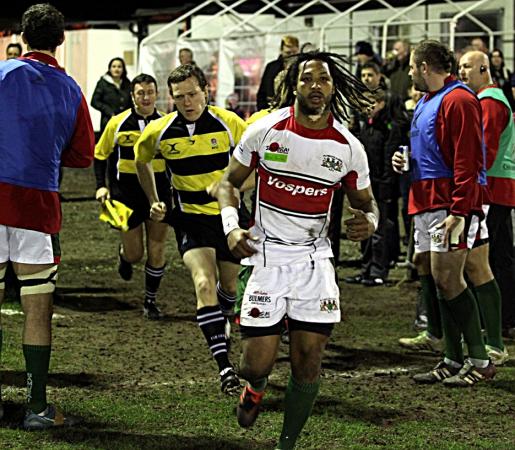 By Frank Stormont
March 10 2012
Moseley fight back to leave Albion with nothing from their trip to Moseley in the first match of the play-offs
Thrown away in the last few minutes.
Yes Albion took the trip to Moseley in the first match of the play-offs on Friday night with a reasonable following that made almost as much noise as the hosts.
They took the early lead and looked the better side in the first half going into the turn around 6 - 12 up.
The confidence was on a high and you would be forgiven in thinking that this was Albion's day and we would come away with our first away win of the season.
A try on right wing completed by scrum-half Ruairi Cushion as Albion pulled away took the score to 6 - 17, until then James Love had a 100% success with the boot.
With Moseley coming into the match more they camped on our line until Wayne Sprangle was shown the yellow card. But even then Albion continued to keep a safe defence.
In the 9th minute of his time in the bin Moseley went over and although the referee was unsighted it was the assistance that confirmed the try.
With a touchline conversion Albion needed an unconverted try to draw level. This was not to be and a penalty in front of the posts confirmed Moseley as the winners and Albion would go home with absolutely nothing as the ref did not allow any further time for Albion to come back.
The final whistle however was not the final play of the match as the huddle after the match broke into a maul with players being put on the ground and pulled away from the action by substitutes.
A sad day when you have to reflect on what should have been. This was Albion's match that was thrown away by only playing 70 minuets of rugby.