Harlequins vs Leicester: A tiger by the tail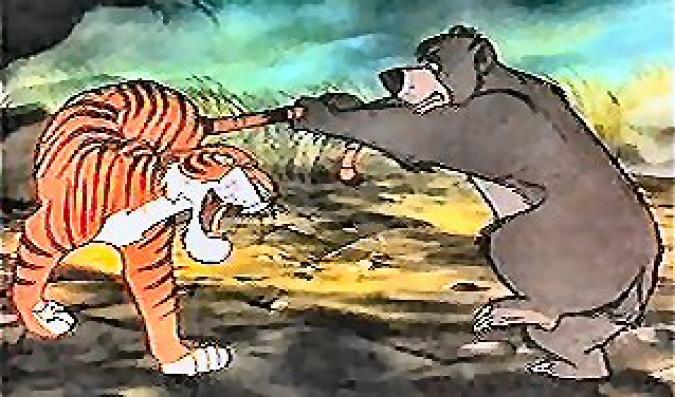 By DOK
February 22 2018
Two things (of many) you don't do with a tiger, poke it in the eye or grab it by the tail! I thought we did both of these in our visit to Welford Road. We had the temerity to score the first try and then we had the tiger by the tail until we let go somewhere after the 60th minute! This was my first visit to Welford Road, and it was great place to visit. Nice beer, good food and friendly natives and a lovely stadium. I looked with envy and the terrace over on my left!
So we arrived at Welford Road looking for the Mattioli Woods Stand. With the help of a couple of locals we found it OK. With time on our hands I reacquainted myself with Everards tiger bitter. In the 70s you could get this at a pub called the Avenue in Shaftesbury Avenue, but that disappeared in some big redevelopment. Anyway, a fine beer and well worth trying. The stand itself was behind the posts and we were right in the middle so settled down to watch some good close up rugby or some real "in the distance" stuff. Oh yes, the Leicester supporters must have a mention. Some of the nicest people you could hope to meet. We had some good craic, as the Irish would say. It was a pleasure to be with them. And the Harlequins fans off to our right were very vociferous throughout the game, good on them!
OK - so the game itself. Well Harlequins didn't see the ball for the first two minutes of the match. Then a knock on by Leicester gave us a bit of possession, the ball came down the line, Aaron Morris hit the afterburners, drew the last man and then passed to Alofa Alofa who crashed over for the try with only 2:44 on the clock. This was the poke in the eye for tigers, and though Marcus Smith missed the conversion it was a good beginning.
However, now we had the tiger by the tail and for the rest of the half it was nip and tuck. Matt Toomua unfortunately overcooked his kick at the restart so scrum on half way. Our scrum was rock solid - the old days of being shredded by the ABC scrum are long gone. Then the usual side to side by Harlequins going nowhere eventually relieved by a kick. Just before the 10 minute mark, Leicester's Bateman shrugs off a two man tackle (I think it was Gray and Matthews) and goes from halfway to within the Harlequins 22. Harlequins then defend strongly around the 22, eventually conceding a penalty. Leicester take the kick, but it's off the post! Sinckler gives away a penalty for not rolling away, Toomua slots it and it's Leicester 3 Harlequins 5.
Wonderfully weighted kick from Toomua really puts Morris under pressure and he has to take the ball over the try line. There was nothing he could do about it. Leicester try and force the resulting scrum but Harlequins simply won't move. Now we're defending the try line. We hold the ball up over the try line. However there was a penalty advantage, Toomua slots it from in front of the posts and it's Leicester 6 Harlequins 5 and 17 minutes gone.
Lewis Boyce has to go off after some problems with his shoulder, Mark Lambert comes on. We give away a silly scrum free kick. Roberts tackles Tuilagi and forces the knock on. Our defence is pretty good at the moment. We then start some effective attack and end up in the Leicester 22, but it stops a few yards into the 22 and dies after 13 phases. We played some good approach play, but another attempt at a miracle offload undid us. We need to keep our compsure and just recycle.
Hear from the TMO to Wayne Barnes "Some of the gaps created by Quins are caused by Sinckler pulling players back". Naughty Kyle! Roberts trucks it up from our 22 to just about Leicester 22. We keep probing and Matthews gets us to the 5 metre line. Sinckler gets the ball but can't get the ball down. Big opportunity wasted there. Match stats show both sides pretty even Steven for carries, metres made and gainline success. Penalties is 1-4, we need to watch that. We get a penalty from the resulting scrum as Tom Youngs pops up, Marcus Smith kicks it no worries and it's Leicester 6 Harlequins 8 with nine minutes of the first half to go.
After some to and fro stuff, Leicester set up an approach and end on Harlequins 5 metre line. Some great defending by Harlequins, for a moment it looks like Marcus Smith has made a break away, but he'soffside and he picks up a yellow card (his first this season). Part of Harlequins problems this season, 14 yellow cards and 1 red. Toomua takes the kick from in front of the posts and it's Leicester 9 Harlequins 8 with 3 minutes till half time. Joe Marchant plays 10 for the next 10 minutes.
Harlequins manage the next few minutes and it's half time. We have the tiger by the tail, we just better not let go!
Harlequins are looking pretty feisty when they come out. Some end to end stuff follows. Harlequins have a nice passing game going. The yellow card is over. At the end of a fabulous passage of play and 23 phases, Morris throws the ball high to Wallace who crashes over in the corner and just manages to get it down. Smith is on but misses the conversion. Leicester 9 Harlequins 13 and 48 minutes gone. So we won the yellow card period 0-5!
Leicester then put pressure on Harlequins, but barely make it over the 22. Harlequins usually have a couple of goes at running it out. When this fails Kitto kicks for touch upfield. Leicester get the line out and it starts all over again. Leicester run the ball from one side to the other, but whereas earlier in the season we've been found to be defending too narrow, today we have the men there. 12 phases from Leicester, no appreciable gain and we look like we could do this defence thing all day long. Huh!
Charlie Matthews gives away a brain dead penalty in our 22, Leicester lineout, rolling maul 5 metres out, and Harlequins have defended a rolling maul while leicester lost the ball forward. Great work by Harlequins to hold them out. Roberts is leading the Harlequins tackle count with 12. He's been a rock in defence today. Anyway, we get a free kick and kick it up to about our 10 metre line, Leicester get the lineout and come steaming back.
DISASTER! We let go of the tiger's tail! Toomua spots the gap between Sinckler and South is a little wide and heads for it. Charges through and despite a great effort by Morris he goes over the line. Great try - damn him! Toomua kicks the extra 2 points so it's Leicester 16 Harlequins 13 on the 60 minute mark. Sinckler gets swapped for Collier.
Leicester are back in our half but not looking threatening. Toomua kicks the ball behind our defence, Visser chases and will be the first to get it. but no! DISASTER! The ball jumps sideways, straight into the waiting arms of Kalamafoni. He gets tackled but manages to offload to Kitchener who breaks through attempts to stop him rolling over for a second try in about 3 minutes. This tiger is certainly out for revenge now! So now we're Leicester 23 Harlequins 13 after 63 minutes.
There follows more of the same with Leicester attacking in our half, but Quins stopping them making real inroads. A moment of light relief when a Harlequins penalty is batted back by Thompstone attempting to stop it going out. However, all he manages to do is hit the touch judge Greg Garner with the ball! From the middle of Leicester's 22 another penalty gets us a lineout. And look at this! A Harlequins rolling maul pushes Leicester over the line, Charlie Matthews scores! Smith misses the conversion again, but it's Leicester 23 Harlequins 18 with 10 minutes to go.
So it's back to Leicester attacking, Harlequins defending and all taking place in the Harlequins half. Luke Wallace gives away a silly penalty just as it looks like we might break out our half. They get to half way in our 22 but Leicester then knock on. Of course it's Ward who forces it. Leicester though disrupt our scrum, Toomua kicks the 3 points and its Leicester 26 Harlequins 18 and 3 and a half mins to play. Not looking good but hope springs eternal!
Another penalty, Leicester turn down the 3 points and go for the lineout. As they try and get the maul organised, Leicester drop the ball. So right now, with two minutes to go, if Harlequins could get another try we'd get a point for 4 tries and losing bonus point! So we try and try to get out of our 22, we don't want to give away possession. Toomua throws the worst pass of the afternoon. Time is up. But Harlequins keep plugging away but cannot get far from their own 22. Leicester are controlling this, despite our having possession. We go side to side but not forwards.
DISASTER! Ward throws a pass without really measuring who is around and Thompstone intercepts, runs through and dots down. Aaaaaaaargh! on the 84th minute Toomua kicks the conversion. Leicester 33 Harlequins 18.
Well, it was all very competitive up to the the final quarter of the match. Those two tries in two minutes did for us. However it was in no way the massacre the score board would suggest. As I said, we were still in with a chance of taking away 2 points as the 80 minutes rolled by. As usual, our penalty count was too high. Our defence, ignoring a couple of lapses, was good. We demonstrated we can do rolling mauls and defend them. We haven't shown that up till now. We also showed we can defend the whole width of the field, none of that being caught defending too narrow that we saw earlier in the season. So yes, I feel kind of robbed because we could actually have won that game. And the moral of the story - don't let go of the tiger's tail, you'll regret it!
View a Printer Friendly version of this Story.
Harlequins vs Leicester: A tiger by the tail
Discussion started by ComeAllWithin.co.uk , 22/02/2018 20:35
ComeAllWithin.co.uk
22/02/2018 20:35
What do you think? You can have your say by posting below.
If you do not already have an account
Click here to Register
.
Edited 1 time(s). Last edit at 2018:02:25:17:40:13 by DOK.
Sorry, only registered users may post in this forum.