Morale Boost? Bath v Wasps ECC. ADD TEAM NEWS HERE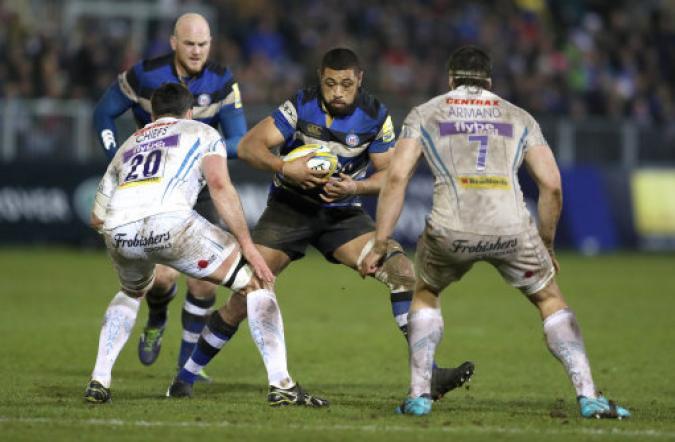 Faletau: return
By P G Tips
January 9 2019
Both sides will be looking for a boost to morale in Saturday's European dead rubber between Bath and Wasps. Neither has anything to play for in Europe and both are in real need of a lift to power their domestic seasons. While Bath were conspiring to throw away a 16-point lead last Saturday, Wasps grabbed only their second win in all tournaments since September. Confidence will be on the up in the Wasps camp, while Bath enjoy home advantage so which will end the day in smiles?
Wasps' revival was given a shot in the arm by the return of 3 iconic players- Launchbury, Hughes and Robson and the improved form of the so far inconsistent Sopoaga. Those four brought renewed leadership, experience, go-forward and control to help Wasps edge their match with Saints- even if the final score owed much to fortune. Bath meanwhile were rueing their fortune – no generosity from officials for them- but whatever the details of the offences, cards and refereeing controversy, it was their own lacklustre showing in the second half that proved their undoing. Mid table is so tight that these contrasting results brought significant short term moves- Wasps evaded the relegation zone to rise to 6th while Bath squandered a chance of 4th and slipped down to 8th.
Seeking small crumbs of comfort Bath know that they can breach the Wasps defence as they have 7 times already this season, that their visitors' defence is more porous and that on the last encounter they disrupted the lineout on which many of Wasps attacking moves are based. The return of Launchbury and Hughes will make that task tougher, so fans will hope for a strong showing from Attwood, Stooke and Ewels.
With European hopes gone both clubs could be excused for looking ahead to the return of Premiership action in mid February. Selections will be constrained not just by injuries and international considerations but also by Champions Cup registration. Within those restrictions coaches may choose to rotate and experiment in preparation for more pressing Premiership fixtures. Wasps have already sent Elliott Daly on his week's obligatory EPC rest, but their match 23 should still contain many familiar names. As well as a backline full of flair, Bath must beware the visitors' back row – Shields and Young made 30 tackles between them against Saints – without missing one. Their potency in turnover, allied to Hughes and Carr's carrying ability should pose a major threat.
Tom Ellis's injury last week, hard on the heels of one to Sam Underhill, leaves Bath's loose forward resources stretched. Paul Grant is not registered for Europe, so Taulupe Faletau's expected return is good news for fans. He is likely to join Louw and Mercer, or Levi Douglas may get the call to vary selection. Ross Batty's three week ban suggests a start for Jack Walker while Henry Thomas should be rested to keep him fresh for later matches. Jackson Willison and Tom Homer are both fit and may get a start.
Whatever the selection Bath cannot afford another slip or loss of intensity like last week. In a nip and tuck season poor performance and disappointing results tend to become a habit, while determination, focus and consistency eventually get their reward. Bath need to improve their discipline, take every scoring chance and play with intensity for the full 80 (or even 90) minutes. They could also do with a little luck – but that is out of their hands. If, in front of a home crowd, they can deliver those things that are in their own control, and perform as they did against Leicester they can win, rebuild dented pride and move on.
Possible Teams:
Bath:V Rooyen, Walker, Perenise, Attwood, Charteris, Mercer, Louw, Faletau Chudley (Capt.), Priestland, Vuna, Wilson, Willison, Rokodoguni. Homer.
Replacements: Noguera, V Vuuren, Lahiff, Stooke, Bayliss, Green, Burns, Brew.
Wasps: Zhvania, Cruse, Cooper-Woolley; Launchbury (Capt.), Rowlands; Shields, Young, Hughes. Robson, Sopoaga. Bassett, De Jongh, Campagnaro, Watson. Le Roux.
Replacements: Harris, Harris, Stuart, Myall, Carr. Hampson, Searle, Lovobalavu