Coming Up Roses? Toulouse v Bath ECC. PUT TEAM UP HERE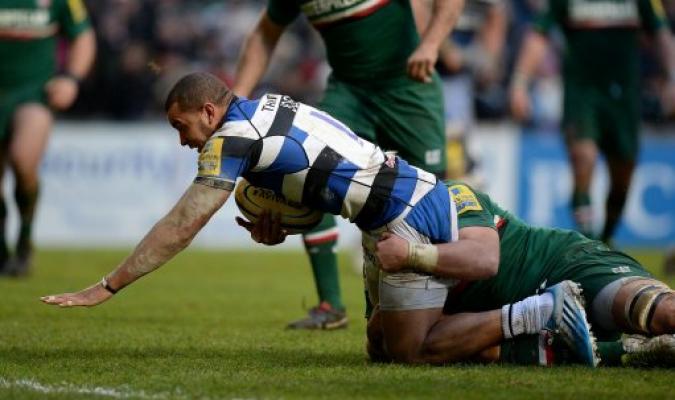 Joseph: return?
By P G Tips
January 16 2019
Following their first European win of the season against Wasps, Bath must now face continental pedigree in Toulouse on Sunday. Having sneaked victory in a patchy match, they will want to continue their improving performance in preparation for the resumption of the Premiership challenge next month. For Bath it is another dead rubber, while Toulouse, known locally as "La Ville Rose" –the pink city- can secure a knockout place with a win. So who will be flush with success at the end?
Toulouse scraped their first 2 wins in Pool 2, Freddie Burns' error gifting them a barely deserved win in the Rec opener and it was not until the home tie against Wasps that they hit their stride. They have conceded 13 tries, 6 of them in 2 home matches and failed to gain a point in last weekend's defeat by Leinster. For 4 times European Champions (and 19 times domestic winners) their current standing as Europe's 8th seed is disappointing.
All that might offer Bath some encouragement but for the fact that Toulouse must win- in front of passionate home support- to be certain of making the quarter finals. Bath meanwhile have been frustratingly inconsistent away from home in all competitions and must manage depleted resources in the front row and loose forwards for more meaningful domestic matches. More squad rotation is likely to be the plan and any injuries picked up last Saturday will only add to an already difficult task. They could well be pink with embarrassment by Sunday evening.
Men to watch on the Toulouse side could be Marchand, Faumuina, Tekori and Kaino among the forwards. Behind the scrum they have plenty of speed and trickery in Dupont, Huget, Ntamack, Guitone, Kolbe and Medard and can chose between Mermoz and Bonneval to inject more pace from the bench. Guitone and Medard have grabbed 7 tries between them in the competition while Ramos stands second equal with Owen Farrell in tournament points scorers on 57. Bath will need to curb their seemingly habitual indiscipline to stand a chance.
For Bath the news that Taulupe Faletau has fractured his arm again could not come at a worse time. Against Wasps he showed some of his old form while recent injuries to Ellis, Underhill and Garvey will side-line them for up to one, two and three months respectively. Toulouse is famous for it's Foie Gras and their supporters will hope to force feed humiliation on depleted opponents. It is also the centre of France's aerospace industry and they will want this weekend to be the time when their European campaign truly takes flight.
Bath must travel in hope, if not expectation. Realistically their chances of victory will be slim, but they have a good record over the years of springing surprises on French soil. With further European progress out of the question what matters is the performance – and hopefully a continuation of the attacking ambition shown fitfully against Wasps. The centre pairing of Wright and Clark- a mix of guile and thrust - played a major part in that effort, as did the interventions of the loose forwards in open play. If the game opens up in Bath's favour Jonathon Joseph may get a chance from the bench, his first rugby in nine months. Fans will hope to see his arcing breaks and rush defence imposing on the game as in past seasons.
Bath's last visit to Toulouse ended in victory in a pulsating match. Only the most optimistic would expect them to come up roses this time, but can we hope for more of the counter attack we saw last weekend? This time executed with precision and finished off?
Possible Teams:
Bath:V Rooyen, Walker, Perenise, Attwood, Charteris, Douglas, Bayliss, Mercer, Green, Priestland, Vuna, Wright, Clark, Homer. Atkins.
Replacements: vaughan, V Vuuren, Lahiff, Stooke, Louw, Cook, Wilson Joseph.
Toulouse:Castets, Marchand (capt), Faumuina; Arnold, Tekori; Cros, Elstadt, Kaino. Dupont, Ramos. Huget, Ntamack, Guitone, Kolbe. Medard.
Replacements: Ghiraldini, Pointud, Aldegheri, Faasalele, Gray, Placines, Bezy, Holmes. Bonneval.