10 things you did not (or maybe you did) know about Wasps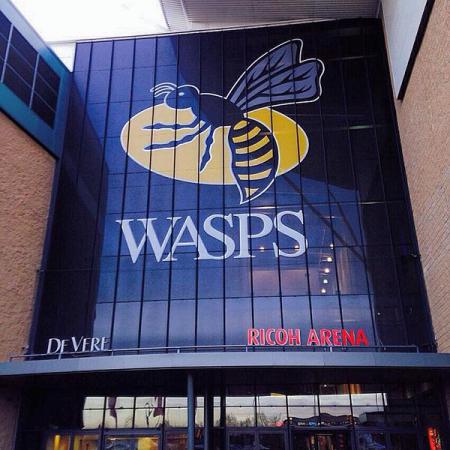 A new era for Wasps
By Chris/wombles222
January 29 2015
Well its a new era for the club, financial stability is secured, our own ground bought, and a club that is on the up on and off the field. With this in mind I felt it was time to take a trip down memory lane with 10 nuggets of Information. So whether you are a long standing supporter or a new Waspie I hope you find the following interesting about the club and just a couple of the players we love.
1: Wasps were originally founded in 1867 in (quite appropriately) the Eton and Middlesex Tavern. The club name was simply derived from the Victorian love of naming teams after insects, birds or animals.
(Original club badge, used up until 1999).
(2nd badge, used from 1999-2014).
(Current badge 2014-present).
2: Wasps and Harlequins actually have the same origin! Although a few modern day supporters may choose to not recall this, both clubs were formed from the dividing of the original club Hampstead Rugby club.
(Brothers from the same mother!)
3: Wasps were nearly one of the founding clubs of Rugby Union in 1871 (held at Pall Mall Restaurant). 21 clubs were there that day, and can hold the title "founding members". We were the 22nd signatory as our representative missed the meeting. Where he went we do not know for sure, and rumours abound, but the two predominant theories are that A: He went to the wrong location at the wrong time on the wrong day. Or, (and my personal favourite) B: He went to a venue with the same name, and a few drinks later on realising his mistake was too lubricated to orientate his way to the actual venue.
(More historically accurate than some may of realised?)
4: We were the first English club to be thrown out of a domestic competition. The RFU made the unprecedented decision to exclude us from the Powergen cup in 2004 after we fielded an illegible player (Hooker Jonny Barrett). We were replaced in the quarter final by our previously vanquished opponents Bristol, who we defeated 43-33.
5: Sadly, one of our legends, former captain and one club man, Lawrence Bruno Nero Dallaglio lost his 19 year old sister Francesca (a talented ballerina) in the infamous Marchioness disaster in 1989. Continue to rest in peace Francesca.
(Gone, but never forgotten)
6: We were the first English club to take a competitive game of rugby abroad, when our now well known "mission accomplished" LV cup game against Harlequins (our brothers from the same mother) was played out in a specially made 5,000 seater "stadium" in the grounds of the Emirates Palace in Abu Dhabi.
(Impressive views, shame about the result)
7: This may be of surprise to some, but the league structure we see in modern rugby was only formed relatively recently in 1987, comprising of over 1,000 clubs playing in 108 leagues. Previous to that games consisted of friendlies and a regional cup competition. In the top division, known originally as the Courage league -anyone noticing a pattern between rugby and beer yet?-Wasps were the only winners (1989/90) in the first decade that was dominated by Bath and Leicester, winning 9 titles between them. Since then we have won the league 5 more times, with our last success coming in the 2007/08 season, with the legendary Lawrence lifting the trophy in his last ever game for the club.(Great memories!!!)
8: The most famous invitational rugby team in the world, the Barbarians, formed in 1890 had to wait until 1934 (44 years after its conception) before the first ever Wasp played for them. A N.Compton, who in his 21 years of playing Rugby, starting in 1925, guided us through the Second World War years, where the club made a vow to keep the ground open for as long as they were permitted. Opening their membership to all rugby players, including the services, it was so successful that 3-4 XVs were maintained throughout the war time seasons.
(Is there a more famous badge? Well bar ours of course!)
9: Since the advent of the league in 1987 we have won the following:
6 League titles
2 Heineken Cups
1 Challenge cup
2 Middlesex 7's
3 Anglo-Welsh
2 A-League titles
(Hopefully these days are returning)
10: All of us Waspies, players, staff and fans alike have a saying "Once a Wasp, Always a Wasp". For the life of me I cannot work out where it originates from, and if anyone knows please let me know. But for old fans, current fans, and hopefully our new ones that we will gain, the saying is as relevant today as it has always been.