The London Double Header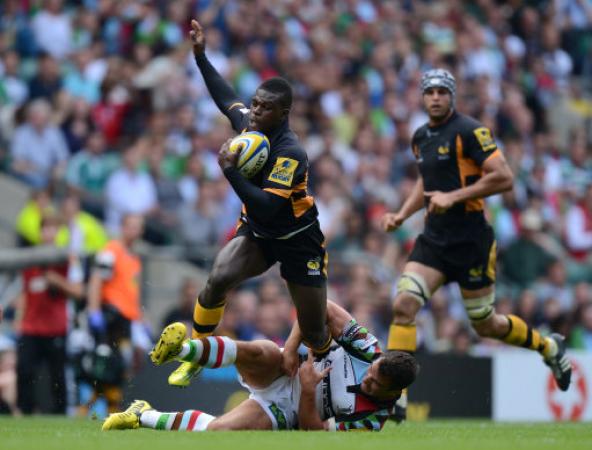 Christian Wade - LDH '12
By Coddy
March 18 2015
This festival of Club Rugby comprising of the "Big Four" London clubs Wasps, Saracens London Irish and apart from when they got relegated and replaced by Leeds Carnegie, Harlequins has been the curtain opener to the Rugby Union season in England since it was first staged in 2004 when Saracens beat Wasps by 2 points and Irish bettered the Quins by 6.
In the 11 games Wasps have contested they have only won 4, once against Quins and 3 times against Saracens with a entertaining 29-29 draw with Harlequins in 2010.

With the World Cup being played in England later this year the LDH was never on the calender but what awaits us the following year with Wasps firmly entrenched in the West Midlands? Will another club be invited to take our place? Will Wasps take part but, as Harlequins do each year insist we are the away team? or will this popular money spinner that has attracted average crowds of over 50,000 people disappear into the archives?

I'm sure many of the Wasps supporters who reside in the south east would love a late summer showpiece at Twickenham as would the hordes of once a season spectators that turn up and amuse themselves with Mexican waving but me? nah I prefer the Ricoh and will only venture down to HQ when Wasps are there for a cup or Premiership final where our win ratio is far better than the Double Header.

What's your thoughts, happy to see it confined to History or resurrected in 2016?