A Ricoh by any other name...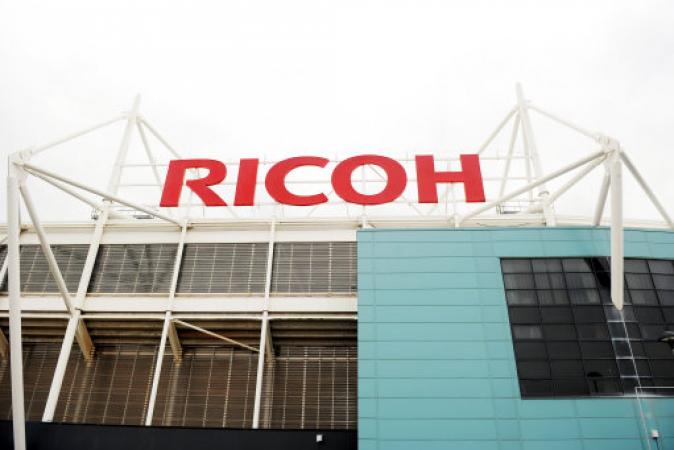 Is the end nigh?
By Vespulavulgaris
April 25 2015
With the naming rights to our new home coming up in the not too distant future there has been a lot of discussion as to what the new name of the Ricoh Arena may be.
Here is a summary of the ideas mooted by Wasps' fans.

1) It will stay as the "Ricoh". They certainly got a lot of exposure from the last few years, and with the increase in usage that is only going to get them more exposure. On top of that the council will be happy as they won't have to change any of the signs!
2) Jaguar Landrover. The smart money is on this option. After the sponsorship deal already agreed the sensible choice is to bring the whole thing online. They're local, they are big on sponsorship, and they already have a deal with Wasps. But what will the name be? The Jaguar Arena? The Landrover Arena, The Discovery Arena? Most people are suggesting The Landrover Arena.
3) Tata have been mooted as a possiblity, as have JCB, but whether it's likely only time will tell.

What do you think? Will it be one of the above, or something completely out of left field?

The Kraft Arena?
The Specsavers Arena?
The Findus Arena?

Stranger things have happened...
View a Printer Friendly version of this Story.
A Ricoh by any other name...
Discussion started by DrunkenWasps.com , 25/04/2015 12:04
DrunkenWasps.com
25/04/2015 12:04
What do you think? You can have your say by posting below.
If you do not already have an account
Click here to Register
.
Stranger things have happened but for me the Jaguar Stadium has to be one of the favourites. With Land Rover on the shirts, I cannot see Tata losing out and not putting their other marquee brand to the fore.

However, Ricoh could come in from left field with a huge wedge of wonga.
Girimeister
25/04/2015 22:14
Emirates arena .....

!!Everytime Ref, Everytime!!
I'm hoping for Wetherspoons, the added bonus being the guest real ales will be on sale for £1.99
wombles222
25/04/2015 23:26
I would like to see the 'insert sponsor here' Wasps nest. so for example, the Landrover Wasps Nest.
Peter Brown
27/04/2015 21:14
But please do not tender for the sign writing!
CrawleyWasp
28/04/2015 11:14
Still think we should be pushing for Google to go for naming rights using the fancy thermostat they acquired a while back (https://nest.com/) we could really call it the "Wasps Nest" then!!! :-)
Given that five Fortune 500 companies have made enquiries then it's sounds as though it will generate loads of wonga for the club.
wozza5882
28/04/2015 21:33
It was originally going to be called the Jaguar Arena but they pulled out after financial difficulties.
Sorry, only registered users may post in this forum.