A petition for openness, honesty, and accountability.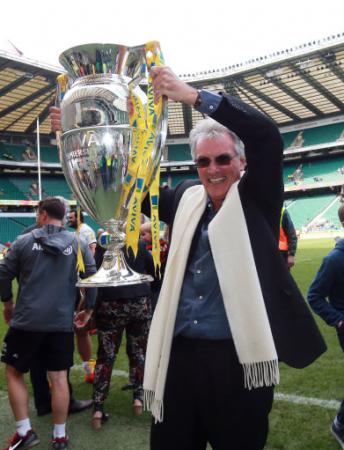 Nice trophy, how much?
By Vespula Vulgaris
September 17 2015
The whispers and rumours regarding the apparent breach of the salary cap continue to grow, and if one particular journalist writing in the Rugby Paper is to be believed one or two clubs are spearheading the argument that the findings need to be acted on. The rest, apparently, are quite happy to quietly shelve the whole investigation and carry on pretending things are perfectly normal.
We are told the debate is anything but civilised. There was shouting, and there was waving of fingers. But we have not officially been told anything at all. And that is a problem.
You see, those rich men in their private conference room, discussing their own personal rugby teams are failing to see the elephant in the room. In fact a legion of elephants.
Premiership rugby might have its reputation damaged if a salary cap breech is made public and the people who have been shown to have committed the breech take legal action against the rest of the premiership. But it isn't the rest of the teams that play that buy season tickets, one off tickets, shirts, hats, beer by the gallon and vastly overpriced hotdogs.
It is the fans.
And the fans are not happy.
Rugby is our game. We love it, and take great pride in the level of sportsmanship that is associated with it. We take pride in the fact that it is not simply a matter of which team has the deepest pockets, it is about balancing new talent with veterans, about coaching talent, not just buying it.
And if that is taken away from us then vast numbers of fans will simply stop coming.
Now it may well be possible that everyone's favourite columnist from The Rugby Paper has been misinformed and the investigation has found nothing of note. But if so, for God's sake tell us. And if people have broken the agreement they made, then they should suffer the consequences they agreed to.
One fan has taken it upon himself to start a petition calling for the publication of the report. At the time of writing this article the petition had been live for a matter of hours and already has hundreds of names on it.
If you value rugby, and don't want to see our sport being destroyed by whispered rumours of cheating, or even worse, by blatant cheating justified by bullying tactics against clubs with less rich backers then take a look at the petition and add your name to it.

Click Here To Sign The Petition