Should he stay or should he go?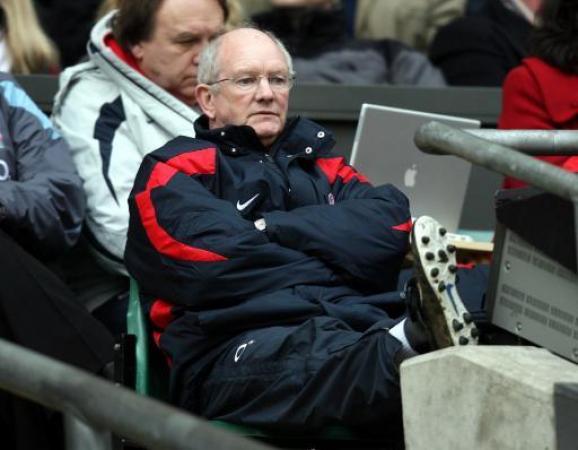 Worse than Lancaster?
By Vespula Vulgaris
October 10 2015
The England Rugby team have broken a number of records this world cup, sadly none of them are postive. We are the first host nation to fail to make it out of the group stages, we are the first former winners not to make it out of the group stages, and our defeat against Australia at home was by a record margin. And so rightly or wrongly people are calling for Stuart Lancaster to either step down or be removed. I thought it might be nice to look at the facts of the situation in an objective way.
During his tenure England have played 45 games, or which they won 27, a win rate of 60%. The last truly successful England Head Coach was Sir Clive Woodward who managed 59 wins out of 83 games, a rate of 71%, and he managed to win the World Cup, so 11% isn't much worse. Especially when you consider Andy Robinson's win rate was only 41%, and Martin Johnson's was 43%. It's even less of an issue when you look at the first 45 games of SCW's tenure. They won 29 of them, a rate of 64%. So not so different. Until you look a little deeper that is.

Sir Clive's tenure started very badly indeed, with only 3 wins out of his first 12 games, which undeniably skews the mean average. And by the time he had had 45 matches he'd won the Six Nations twice, something that Lancaster has failed to do once. Something that even Martin Johnson managed during his short, and ultimately doomed time as coach.

It's perfectly possible to use the statistics to show anything you want to show, however in 2013 Lancaster promised to deliver "the most inspiring world cup ever", and he welcomed the target of being ranked 2nd in the world going in to the tournament. Both of which he demonstrably failed to achieve. His justification for this? Inexperience of the squad.

If there is any justification for getting rid of Lancaster as Head Coach it is his inability to either agree realistic goals, or recognise that his failure to achieve those goals is down to him, and not down to the inexperience of the players he selected.