Injury forces Sam Jones to retire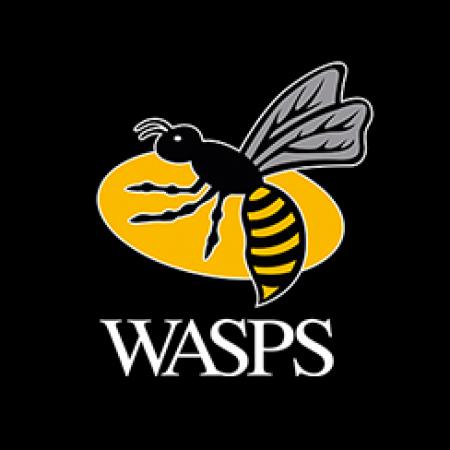 By wasps.co.uk
March 29 2018
It is with great sadness that Wasps announce the enforced retirement of Sam Jones.
The decision has been taken based on medical advice from a leading consultant.
The 26-year-old suffered an ankle dislocation while training with England prior to the 2016 autumn international series.
This caused significant additional damage including a fracture of the fibular bone, disruption of the ligaments joining the main bones of the ankle, a rupture of the medial ligament plus significant damage to ankle cartilage.
After a series of operations, he has worked tirelessly in an attempt to return to action.
However, after making several abortive attempts, the hard-working back-rower has finally been forced to concede defeat and bring his playing career to an end.
Having worked his way through Wasps' academy and represented England at under 16 and 18 level, Sam made his senior debut against Newport Gwent Dragons in December 2010.
He went on to appear alongside Elliot Daly, Joe Launchbury, Dan Robson and Christian Wade in the 2011 under 20 World Cup final, then in subsequent years to earn selection for England Saxons prior to his call-up for the senior squad in 2016.
Jones broke into Wasps' senior side on a regular basis in 2011 and has remained there ever since, amassing 118 appearances including a number as captain.
Director of rugby Dai Young said:
"It's awful news. Being a Director of Rugby for 16 years, unfortunately it's not the first time I've known a player retire through an injury, but Sam's situation has really hit me hard. "When I came into the club we had a lot of retirements and injuries. We needed someone to step up and lead from the front and Sam Jones was that man. He was only a young man, but was someone I could rely on - he's been a rock for me throughout my tenure at Wasps.
"Not only is he a fantastic rugby player, but he is a fantastic bloke as well. His maturity and work ethic on the field shone off it as well.
"His physicality in everything he did on the field really stood out. He was destined to be a Wasps legend and a club captain and I'm sure those things would have led to many England caps.
"Whatever Sam turns his hand to, I'm sure he will make a success of it. Hopefully he's not going to be a stranger and we will see plenty of him – in the meantime I'd like to thank him for all the support he's given me and wish him all the best for his future."
Sam Jones said:
"Unfortunately, the injury was a complicated one and my rehab wasn't progressing the way we wanted, with multiple set-backs along the way.
"I've therefore reluctantly had to listen to medical advice and retire from rugby. The decision was made for me, which was tough to hear. But it's a decision that I understand is in my best interests.
"I'd like to thank the players who have kept me going through this long spell. Being injured can be extremely difficult, but having them around has made the process a lot easier to cope with.
"I must also thank the medical and conditioning staff at Wasps who have invested time in trying to mend me. It was an unenviable task and I'm sure they won't be too sorry to see the back of me!
"And I am really grateful to the countless people who have sent well-wishes and support over the last 18 months or so. I'm sorry the outcome wasn't what we all hoped for.
"It's been great to be involved with Wasps for such a long time, and to play a very small part in a historic chapter for the club. Injuries happen in rugby and I'm fortunate that I got to play for as long as I did.
"For me, getting selected for England based on my club form was a huge achievement and I'm proud that was my last contribution to the game.
"Looking back, highlights were captaining Wasps in the London double-header at Twickenham, surviving relegation in my first full season and playing for the Barbarians against the British and Irish Lions in Hong Kong.
"I gave it everything and don't have any regrets from my time playing. I've made mates and memories for life. Thanks to all those who helped me along the way and most importantly my friends and family for their constant support.
"I can now switch focus to the future, whatever that holds, which is exciting and daunting in equal measure."

Club captain Joe Launchbury said:
"Hearing the news of Sam's retirement is very difficult for our whole squad.
"Everyone associated with Wasps knows what a talented player he is and in the months leading up to his injury a wider audience was becoming aware of this.
"No injury comes at a good time, but this is especially cruel as it has prevented Sam reaching the top of the game, where he was destined to go.
"Jonesy is a hugely popular and respected member of the dressing room who can always be relied upon to raise morale. He is the epitome of a team man.
"Sam and I came through the academy at Wasps together and have since shared some amazing memories on and off the field at a club that means a lot to both of us. He is one of the first people I turn to for advice and one of my closest mates.
"I'm sure Sam, his partner Liv and family, who have been huge supporters of his career, will remain a part of the Wasps family. We all wish them every happiness in their next chapter."