Shark Tale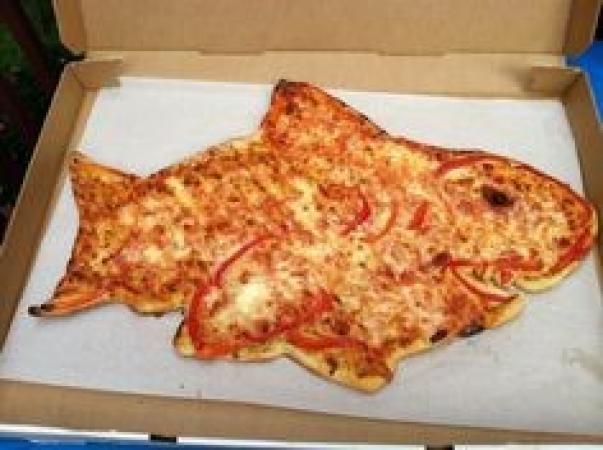 By wombles222
April 5 2018
So here we are, round 19, four games to go until the final order of the league is established, the final tally's added and we know which of us will be enjoying Champions Cup Rugby next term, which of us will be wondering if a trip awaits into the Russian wilderness in the Challenge Cup, and which of us will be salivating over the thoughts of a semi final place. Perhaps a glorious day cheering our lads on at HQ awaiting! Dare any of us even allow a brief interlude of fanciful thoughts enter our minds? Let in images of witnessing our club captain lift the premiership trophy, adorned in club colours into the air, with a backdrop of elated cheers and an explosion of fireworks? Manna from heaven indeed?
Before then though, we must drag our collective thoughts back to Friday night, the location, AJ Bell stadium, the time? 7:45pm, the opposition? Sale Sharks. Lets make no bones about it, the AJ Bell has been no happy hunting ground for us Waspies. 6 defeats out of 6 against Sale since their move from Edgeley Park at the end of the 2010/2011 season makes for grim reading indeed for those of us clad in black and gold. Not a victory experienced since the likes of Dave Walder, Rob Webber, Big Joe Worsely, Ben Jacobs and Dom Waldock wore the jersey, in a game refereed by David Rose, remember him? The Crown Prosecution Service certainly do!
Andy Powell on the charge. Nic Berry, fine player, now fine Referee.
8 longs years! 6 defeats on the bounce! Blimey the last time we tasted success away at Sale Simmo had a hairline!
So should we pack up, grab our Pizzas and head home? Admit that Sale have the mental hoodoo over us? No chance! Records are made to be broken! Will it be easy? Of course not! Sale sit 7th in the table on 48 points, within touching distance of a Champions Cup place and an outside shot at the Play offs. They will be motivated, last rounds 58-25 demolition of Worcester Warriors saw to that! and even though all 3 of their home game losses occurred on a Friday night, a return of 30 tries to 14 conceded and 252 points scored to 128 shipped is a good record indeed! Harlequins are the only team this season to get a try bonus point at the AJ Bell, League leaders Exeter and Saracens could only touch down once apiece when they crossed swords. The task is hard, but the rewards are there to be gained!
For us, a play off place needs securing, a monkey needs to be slapped off our backs and last round 18s 1 point loss to local rivals Tigers needs banishing. Our away form is not bad, 5 wins, 3 losses and a draw is not a bad return in a league this competitive. We also know how to cross the whitewash, 31 tries in 9 games with 3 Try Bonus Point Wins should not be sniffed at. However our Achilles heal remains our defence. 24 tries conceded in 9 away games. But there is no shame in suffering defeat and conceding the TBP to Chiefs and Saracens who sit 1st and 2nd in the table respectively. Another Monkey to remove perhaps?? But these are thoughts and prose for another week, maybe in 4 rounds time?
So what can we draw from all of this? well with the biggest winning margin since the move to the AJ Bell being 12 points when we suffered a 46-34 defeat in the 2011/2012 season we know it will be tight….well it should be, but that is the problem with statistics it tells you much yet reveals nothing. What we do know is that both teams have things to play for, and that motivates as well as inhibits. Sale have quality, teams that have players the likes of James O'Conner, Faf De Clerk, Beaumont, The Curry's, McGuigan, Solomona -disciplinary depending- and Webber (remember him) will be exceptionally hard to beat. However when we have TT, Elliot, Wade, JCW, Mullan, Launchers, Cips, Le Reux et al to take the challenge to them the outcome is anything but certain!
So can we create our own Friday Night Lights? It would be about time, and a win would strengthen our play off challenge and catapult us into the business end of the season. So to plagiarise a surprisingly good 2004 films tag line.. A Town? Sale, A Team? Wasps. A Dream? Win! Sit back, crack a beer, grab another slice of margarita and let the game begin, and remember…
Chris
Once a Wasps ALWAYS a Wasp!
View a Printer Friendly version of this Story.
Shark Tale
Discussion started by DrunkenWasps.com , 05/04/2018 07:45
DrunkenWasps.com
05/04/2018 07:45
What do you think? You can have your say by posting below.
If you do not already have an account
Click here to Register
.
Thanks for taking the time to write this Chris !! Great article
WaspieFrank
05/04/2018 08:11
Bit of a novice I'm afraid where can I find the article please?
It's above you. At the top of the thread.
BTW: I hope you are entering that pizza for the Turner prize
Edited 1 time(s). Last edit at 2018:04:05:08:18:51 by RossM.
asteriskszegol
05/04/2018 08:30
Ah, pizza: a food form very much favoured by those of the black and gold persuasion in the Manchester area, I believe....
StevieWasp
05/04/2018 10:35
When wombles said that he would write some articles, I knew they'd be good.

That's a great start wombles
Duncan Keene
05/04/2018 10:58
Really enjoyed that, well done. (from a Tigers fan)
FishingWasp
05/04/2018 12:08
Well done - a great read - and a wonderful shark pizza.

Note Mr Rose was reported on this board as the TMO, but Planetrugby reports otherwise, hopefully true.



Edited 1 time(s). Last edit at 2018:04:05:12:39:11 by FishingWasp.
Looks like a Goldfish to me, an excellent one though. Good article - keep it up. COYW
wombles222
05/04/2018 14:08
Thank you for the comments, I very much enjoyed writing it
Edited 1 time(s). Last edit at 2018:04:05:14:09:24 by wombles222.
horusthewasp
05/04/2018 14:11
Great read - looking forward to tomorrow's game. Adrenaline pumping.
Sorry, only registered users may post in this forum.