Time to be the Organ Grinder!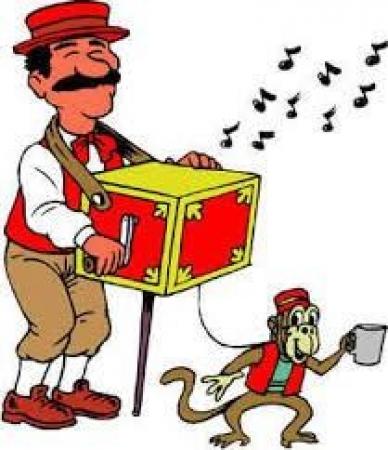 By wombles222
April 11 2018
Round 20! 3 rounds to go! Worcester, a struggling Saints side and a fellow top 4 contender in Newcastle Falcons remain between us and dreams of a play-off place. As I write this I find myself mentally drawn backwards to not only the previous 19 league games, 6 champions cup fixtures and Anglo Welsh ties –well I watched a couple- but to seasons past. What an emotional rollercoaster it is being a Rugby supporter. We experience all manner of moods from elation to desperation and everything in between! Last week we were either stalking out of a stadium or changing the channel on the TV as we clamber out from behind the sofa post suffering another last second defeat, vowing not to be drawn into the same emotional turmoil again. Then here we as the week progresses, a mere few days or so later, looking forward hugely to the next chance we get to cheer the lads in black and gold on! We may disagree with the clubs style, players, form, selection, signings, comings and goings, refereeing decisions, coaches ability and our match day performances, but where we all unite is in our love of Rugby and Wasps!
Thus, here we go again! This week is all about bouncebackability, make no bones about it another loss at the AJ Bell to a committed and physical Sale Sharks team will have hurt! Whatever we and the team and coaches think about the Bassett off the ball incident or the K.O to Cipriani in the dying embers of the game, it all has to be parked and left behind One day we will get that away win up there, hopefully before Simmo loses his last whisp of hair! However how many of us pulled out a few clumps of our own from our collective craniums last Friday? Yet this is a new game, a new test, a new chance to strengthen our top 4 ambitions. Other results last weekend with Newcastle, Bath and Gloucester losing were beneficial, but we should not be relying on other results to ensure our own success. We must carve out our own future, make our own history and ensure we dictate rather than be dictated to, control rather than rely on the uncontrollable, and a win against Worcester Warriors would certainly have us feeling like the organ grinder rather than the monkey for at least 15 days.
Unlike Sale our record is much more pleasant viewing against Worcester. Let us forget that turgid 0-6 result at Adams Park in the 2011/12 season where two Joe Carlisle penalties each side of the half settled the contest. Our last defeat to Worcester occurred just one season later, where Wasps old boy Lemi crossed in a 5 try, 29 to 23 win. Remember that? I certainly do! Watching us play in our sky blue away kit! A subtle hint from the club of things to come methinks, but hindsight is 20/20 as they say. Since then we have enjoyed a winning streak against the Warriors which has lasted 7 games, has seen us cross the try line 28 times to Warriors 15, with Wade accounting for 9 of these, 6 coming in one game! His double hat trick forming part of the 58 to 35 away victory in the 2015/16 season, in a game where both sets of supporters were to witness 14 tries and 89 points! defence? who needs defence…….Well we do! But again that is another prose -and complicated one at that- for another day (off season if anyone is wondering).
Wasps away kit 2012/13. Crafty!
Home and away form is critical as well and worth exploration, and perhaps here is where the seeds of hope may grow into strong black and gold shoots! Worcester has an away win percentage for the Premiership that's sits at just 15%, whereas conversely our home win record is a commendable 71%. Now of course this does not mean all we should do is turn up and expect the points, no opposition team with Te'o, Denton, Arr, Pennell and Jan Van Velze would allow that! It will be a battle, and one cannot wonder what a dispiriting 1 point loss to Sale will have for us, against a team that turned over Falcons so impressively last week with a 27 to 13 win! And maybe this is the key point! Momentum, confidence and short term memory of victory or defeat may well be more important than historical statistics! Yet despite all this come game time hope will once again reign supreme, and win or lose, we would not have it any other way!!! And remember….
Come on you Wasps!
Chris
Once a Wasp ALWAYS a Wasp.
View a Printer Friendly version of this Story.
Time to be the Organ Grinder!
Discussion started by DrunkenWasps.com , 11/04/2018 09:38
DrunkenWasps.com
11/04/2018 09:38
What do you think? You can have your say by posting below.
If you do not already have an account
Click here to Register
.
once again .... thanks for taking the time on this Chris ... excellent !
Edited 1 time(s). Last edit at 2018:04:11:11:29:05 by Chilham.
westwaleswasp
11/04/2018 14:51
Thanks for memory lane.
That game against Worcester... the 0....part of me still cries inside.
The 6 at Sixways, however, wow. That will live long in the memory.

Who said source of all my bliss, source of all my woe, pretty much sums up those two extremes.



Edited 1 time(s). Last edit at 2018:04:11:14:55:21 by westwaleswasp.
Petergwilson
11/04/2018 15:31
Still remember my first trip to sixways.

26/01/2007 Guinness Premiership 3 - 3
Sorry, only registered users may post in this forum.