Connacht 16 - 13 Aviron Bayonnais - Onwards Towards Leinster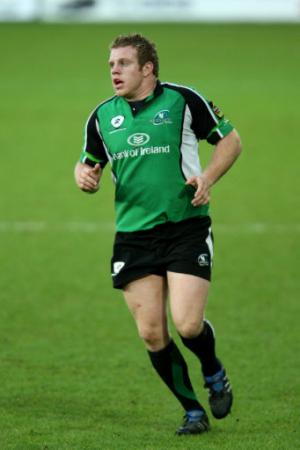 By Rob Murphy @ Knockon.ie
October 18 2010
No one is quite sure exactly where Connacht sit at the moment in the greater scheme of things, writes Rob Murphy of www.knockon.ie. On Friday, they redressed some of the imbalance caused by their out of character Italian implosion and maintained their unbeaten home record this season with a scrappy but deserved 16-13 victory over Bayonne. This game was set to do one of two things for Connacht. Either confirm the end of a promising beginning or postpone the opening chapter for just a few more pages. It's done the latter and now comes Leinster at home this Saturday and Treviso away the following weekend. Once those games are done we'll have most of the answers.

Here is what we know. It has been a rich and promising start to the new era overall. The away bogey has been expunged (in Glasgow), the bonus points have been nabbed (Llanelli and Dragons), tries have flowed (Llanelli and Dragons again), results have been dug out when backs were to the wall and questions were asked (Ulster and Bayonne).
Cardiff away offered nothing but the five day turnaround and a battling effort meant it was a 'par effort' at worst, then there is the nightmare in Prato, but that won't rankle as much after Friday. It all leaves us with an open ended question. Can Connacht maintain this pace through to the mini November break?
There were signs on Friday that suggest they can despite a horrid first half display. Connacht burst clear on occasions and looked threatening but the simple turnovers in contact and sloppy hands in the loose were hindering any progress.
A shoddy refereeing effort from Italian Carl Damasco and Bayonne's rock solid line out and powerful back five added to a, low-scoring, evenly-matched dull affair. Bayonne had the balance of visits to the opposition 22' but made little impact. Two long range penalties from Sebastien Faugue were all they had in that first half.
Connacht were sitting on one early Keatley effort and two misses from the number ten until Marc Baget let an aimless garryowen bounce wildly off his chest into the arms of Sean Cronin, the hooker switched on the afterburners, that would be a match many top class winger and raced home in the corner for an 8-6 half time lead.
That score came out of the blue but after half time Connacht improved considerably. Keatley's kicking from hand had been very poor before the break, one such loose kick had led to a sweeping 40 metre break for the visitors and would have yielded a try had Darragh Fanning not tackled and smothered the ball. He got a yellow card but Bayonne missed the pen.
The second half revival was helped by Keatley's improved play – he kicked an early penalty too – but backed by some excellent play in defense. Ray Ofisa was immense once more. He saved dangerous situations with scampering defense in either half, torpedoed opposing players in the tackle and carried too, O'Connor and the returning Muldoon fully assisted.
Muldoon is only at 80% (carrying a groin injury) and still a crucial figure he popped off to Cronin for the second try. The hooker was in superb form and he broke for 30 metres, off-loaded to Fionn Carr who was snagged inches short but had Duffy on hand for the try and a 16-6 lead at that stage.
Bayonne won five of their opening six French Championship games and came to Galway with all bar a handful of front liners so where targeting the win. That they fought back from that was no surprise, their only try came from a dominant lineout and a maul that Connacht struggled to get to grips with on the night, David Romieu got the touchdown.
There were some nervy moments to follow but Connacht closed out the game well in the end with some hard work form Wilkinson and Swift up front and great defensive work from, the back to his best, Ta'auso and the tireless Keith Matthews.
All seems to be reasonably well in the Connacht camp. The resources were juggled slightly in the past two weeks without going towards full on squad rotation and an extra day's rest will help too, ahead of Saturday's tussle with Leinster.
The boys in blue will have Galway high up on their hit list after recent reversals out west but that won't change the fact that Connacht know how to win. What has happened to date in Connacht's season has been hugely, encouraging, a damn good start. The next target is maintaining that into the middle part of the season, that starts at the weekend.
John Muldoon - Connacht Captain: Hide Player | Play in Popup | Download
View a Printer Friendly version of this Story.
Connacht 16 - 13 Aviron Bayonnais - Onwards Towards Leinster
Discussion started by Connacht Rugby Supporters (IP Logged), 18/10/2010 20:29
Connacht Rugby Supporters
18/10/2010 20:29
What do you think? You can have your say by posting below.
If you do not already have an account
Click here to Register
.
Sorry, only registered users may post in this forum.