Connachtfans / Icrsc.Com / Connacht Rugby Supporters Club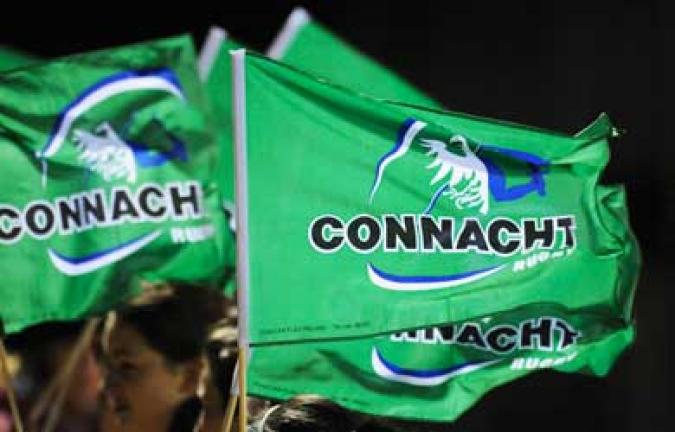 By Sea_point
September 13 2011
Well as Bob Dylan wrote back in the 1960's "the times they are a changin", and changing fast indeed.This Supporters site has been in existence since 2005 as a follow on to the work of the "Friends OF Connacht Rugby" and the original Connacht Rugby Supporters Club which was unfortunately disbanded around that time but from which many lesson were hopefully learned by Connacht Rugby as a whole.
It grew out of necessity as there was (and still is) a fervent hard core of support which needed a virtual outlet through which to communicate with each other. From this humble site much has been achieved, connections were made between supporters spread across not just the province norIreland, but to supporters located all across Europe and indeed further afield. Connections were made with the wonderful supporters of the many opposing clubs we have faced on our travel in theUKand into mainlandEurope.
This site has proved that there is a greater interest in Connacht Rugby and from that interest has spawned not least a revitalised Supporters club. The Connacht Clan, which is backboned by members of our own virtual community, usernames familiar to all, LGWT@Castlebar, Packie, Diom & Sebastopol right at the heart of it has launched in what is a season of exceptional promise and hope for Connachtsupporters of every age and location.
But the time has come for this site to make way; this site has served its purpose well. But the limitations imposed by the rigorous structure of a free to use/managed site means that it is not fit for purpose moving forward to cater for the needs/aspirations of the new Connacht Supporters community.
What does it mean for you the user; well you'll notice that there have been no updates (new News Stories) for over a week. After two weeks the site will de-activate and the forum will be blocked and it will not be activated again in the future.
The good news is that there is an excellent new site for the discerning Connacht Fan; the Connacht Clan has set up a sparkling new site and forum for you the viewer. You'll probably find that many of your virtual chums (and foes) are already migrated across and registered with the new site www.connachtclan.com. I'll be around the new Forum as an Admin, so feel free to contact me through the site if you have any questions. Look forward to hearing from you all there…
Finally thanks for your support and time on here, it has been fun (and very informative) over the last six years…
Sea_point /Ronan Byrne
C'mon Connacht/ Chonnachta Abú
View a Printer Friendly version of this Story.
Connachtfans / Icrsc.Com / Connacht Rugby Supporters Club
Discussion started by Connacht Rugby Supporters (IP Logged), 13/09/2011 13:55
Connacht Rugby Supporters
13/09/2011 13:55
What do you think? You can have your say by posting below.
If you do not already have an account
Click here to Register
.
Edited 1 time(s). Last edit at 2011:09:13:13:57:54 by Sea_point.
RogueXV
13/09/2011 16:46
Thanks for all your work on this site Ronan and to all the rest that chipped in as well, I can't believe it's been 6 years. Hope to continue to get everyone's opinions over on the Connacht Clan site. It certainly figures that I get off to a good start in the prediction league only to have it close down. I guess they always say it's best to finish while on top of your game.



Edited 1 time(s). Last edit at 2011:09:13:16:47:09 by RogueXV.
GreenToTheCore
14/09/2011 12:03
Cheers for all Ronan
Eyre Wolfe
15/09/2011 08:53
Well done S_P ,see you on the new site.
lgwt@castlebar
15/09/2011 10:17
I'm almost drawn to tears.
Been here since 2006 and truthfully I doubt I'd know Packie, Diom, Sebastapol and yourself S_P if it wasn't for this forum.
Not to mention friends made at Newcastle, Quins, Worcs, Exeter, Saints, Prato (Cavalieri) and of course the gang at London Irish. I'll still visit their forums on Sportsnetwork though.
Thanks to all who have contributed over the years and especially to S_P and LDTT for administering the site.
Sorry, only registered users may post in this forum.