All aboard the Toulouse express..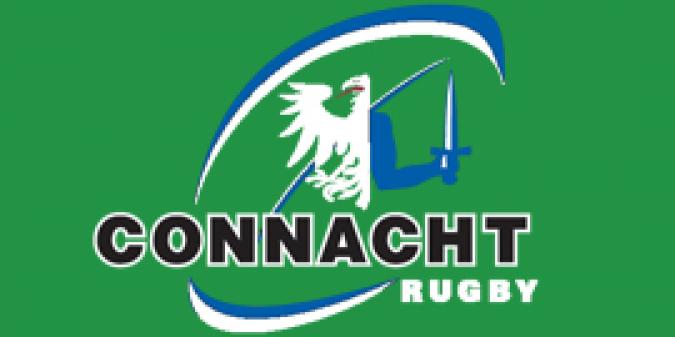 By Sea_point
July 22 2011
Official travel partner to Connacht Rugby, Ballinasloe based Keller Travel has announced their travel packages for Connacht Supporters intending to travel to Toulouse the Ville Rose ("Pink City"). Wisely they have put together two options, one (Accomodation & Transfers) for those booking their own flight arrangments from Ireland to Carcassone, and the second more expensive option which also includes a seat on a Chartered Flight out of Ireland West Airport (Knock).
Heineken Cup - Connacht v Toulouse: Jan 2012.

At present Kellers are in a position to offer two packages to Connacht Supporters.
A) BOOK YOUR OWN FLIGHT - WE LOOK AFTER THE REST
Simply book your Ryanair flight from Dublin to Carcassonne - Friday 13th Jan to Monday 16th Jan.
We will do the following
1) Transfer from Carcassonne airport to your hotel in Toulouse
2) Three nights twin share with breakfast, 2 star central hotel.
3) Match day transfers from hotel to stadium return
4) Match Ticket
5) Transfer from Hotel to Carcassonne airport
Price €199* per person (subject to confirmation)
B) CHARTER FLIGHT
Fly direct from Knock:
Outbound : Friday : 13 Jan 2012
Inbound: Sunday : 15 Jan 2012
Includes:
1) Return Charter Flight
2) Two nights City Centre 2 Star hotel, twin share including breakfast.
3) Match day transfers from Hotel to Stadium
4) Free Pint at "Trevor Brennan's Pub" in Toulouse
Price €499 plus taxes €40
________________________________________________________________
Contact Us:
Call us today on 00353 90-9642131 or info@kellertravel.ie
KELLER TRAVEL, 5 Main Street, Ballinasloe, Co Galway.
View a Printer Friendly version of this Story.
All aboard the Toulouse express..
Discussion started by Connacht Rugby Supporters (IP Logged), 22/07/2011 16:18
Connacht Rugby Supporters
22/07/2011 16:18
What do you think? You can have your say by posting below.
If you do not already have an account
Click here to Register
.
lgwt@castlebar
21/07/2011 13:57
The following packages have been offered by Keller Travel.

Keller Travel info:
Following from telephone conversation we have these proposals at the moment.

Book your own flight to Carcassonne - We will do the rest

(I've done this at cost of €131)

Depart ex. Dublin Friday 13th - arrive 16.55hrs

Return Monday 16th -

By staying 3 nights one will cover all possible match days

Ground Package - €199 per person sharing

Includes:

1) Transfer upon arrival to your Toulouse Hotel
2) 3 Nights twin share in good 2 Star City Centre Hotel
3) Return transfers from Hotel to ground
4) Match Ticket (package based on tkt of €20)
5) Transfer from Hotel to Carcassonne airport.



Charter Option



There will be a charter from Knock on Friday 13th and returning Sunday 15th.

Timings on Friday and Sunday will be dependent on when match is played.

Price to include

1) Return Private Charter
2) Return airport to hotel transfers
3) Return Match transfers
4) Free pint in Trevor Brennan's Pub
5) 2 Nights B&B in City Centre 2 Star hotel

Price €499 plus taxes €40


Presonally I expect this to be be the largest migration of Connacht fans to cross the Shannon since the march on 42 Lansdowne Road all those years ago.

(When the Connacht Clan gets up to speed we will have packages for all the Heineken trips and more)
RonanL
21/07/2011 14:07
€540 seems too high to me - I'm not saying it's not ok value for what's included, I just doubt many will travel at that price. If I was organising this, I'd be more inclined to wait until the fixtures come out and schedule a trip involving only 1 nights stay. For example, if we had a Saturday afternoon match, fly early on the Saturday morning, return at lunch time on the Sunday. I know nothing about chartering aircraft, but I would have thought the shorter the time between the two flights, the cheaper it should be also.
seanin4711
21/07/2011 22:31
+1
costly alright!
I am planning the carcassonne route myself!
120 flight plus 199 for hotel times 2 doesnt leave much for sweeties!!!
jaysus!
merchantdon
21/07/2011 22:37
Anyone know when the exact dates will be announced? The first option is very good value, i think i could be going with that, cover all bases.
lgwt@castlebar
22/07/2011 10:36
Exact dates/times for the post Xmas fixtures are not usually decided until the TV people take their pick of the bunch, Same every year. Hence the Fri-Mon option.
RonanL
22/07/2011 11:37
I'm going to predict the charter never takes off if they stick with the €499 price tag (plus tax). I wonder could they consider a bit of creativity with the pricing? They obviously need to make some profit, and I suspect the €499 price allows for them to make a few quid once they get decent numbers, and lots of quid if they fill the plane! Couldn't they be up front and say that if the plane sells out, it'll cost €350 per person, if it's 2/3's full it'll be €400, and if it's half full it'll be €499. Combine that with my suggestion to wait until fixtures are confirmed to allow for a one night trip, and you could reduce the figures further. Just some ideas, but you get the drift.

As an aside, is the charter going to fly direct to Toulouse? Match ticket will be included I assume?



Edited 1 time(s). Last edit at 2011:07:22:11:49:13 by RonanL.
GubRugby
23/07/2011 16:55
from experience, the 2 night package works best. Arrive in for captains run the aft before, hit the local spots that night, do something cultural the morning of the game and ramp up as you approach game time. leave the day after once the heads are somewhat sorted. Worked many times before and once you get a cheap accor hotel and book tickets far enough in advance, its very reasonable. Thats going to be my version anyway. Will there be spots on that bus from the airport available if a few of us come in on our own steam?
diom
25/07/2011 14:30
Don't think I'll go for the package. I've a buddy in Toulouse who might put me up for the night(s) so can take advantage of that.
seanin4711
29/07/2011 09:35
ryanair are on to it now!
€186 per return flight as of today at 9.30am.
damn it anyways!
they are pricing me out of the market!!!
Moss973
29/07/2011 10:26
Haven't priced this yet but will be looking at going to Gatwick from Ireland West Knock and using EasyJet to/from Toulouse.
Sorry, only registered users may post in this forum.