Mazda confirmed as new sponsor of Connacht Rugby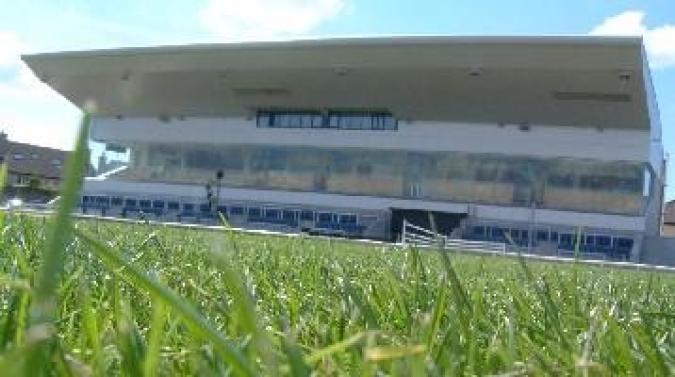 By Connacht Rugby
August 9 2011
Galway, Tuesday 9th August, 2011: Mazda has been confirmed as the Official Title Sponsor of Connacht Rugby at a joint announcement by Mazda and Connacht Rugby at The Sportsground, Galway today. Mazda will invest over €1.5m in Connacht Rugby over the next 3 years as part of major sponsorship deal which will facilitate the development of both brands.
With Connacht Rugby's participation in the Heineken Cup this season, the support offered by Mazda as Official Title Sponsor of the club will allow Connacht Rugby to build on the excellent work carried out both on and off the field last season and compete at the highest level in club rugby, testing their skills against the toughest opposition in Europe. Connacht Rugby supporters will also get the unique chance to see some of rugby's biggest names in action on their own doorstep.
Commenting on the announcement, Eric Elwood, Head of Coaching, Connacht Rugby, said, "This is a very exciting year for Connacht Rugby with the Heineken Cup coming to Galway, the newly branded RaboDirect PRO12 and now our new sponsor Mazda joining us as our official title sponsor. Mazda and Connacht share a lot of common values in terms of drive, passion and performance and there are huge opportunities for us to work successfully together over the next 3 years."
As Official Title Sponsor, Mazda will work closely with Connacht Rugby to develop marketing activities which will help drive support for Connacht Rugby across the province, using big match days to really bring the sponsorship to life for supporters.
According to Michael Howe, Country Manager, Mazda Ireland, "Mazda Ireland is delighted to be the new title sponsor for Connacht Rugby. The passion and ambition of Connacht's management and supporters is immense. We are thrilled to support this exciting new chapter in Connacht Rugby's proud history.
"Mazda, like Connacht, is beginning an important new chapter, as we prepare to launch our 6th generation of cars with SkyActiv Technology. This technology will deliver major fuel savings and emission reductions, whilst retaining Mazda's fun to drive characteristics. The sponsorship of Connacht Rugby provides an excellent platform for new customers to experience our cars."
The synergies between Connacht Rugby and Mazda were also underlined by Fiona Keys, Commercial Manager, Connacht Rugby, who said, "We are delighted to welcome Mazda as the new title sponsor of Connacht Rugby. Mazda is an innovative and exciting brand with ambition, fighting spirit and passion which aligns itself very well with Connacht. We are looking forward to working on building both brands over the next three years and excited about harnessing the opportunities that lie ahead!"
For more on Connacht Rugby visit, www.connachtrugby.ie. For more on Mazda visit, www.mazda.ie.
Pic (C) www.inpho.ie Connacht's Michael Swift, Gavin Duffy, Johnny O'Connor, Mark McCrea and John Muldoon at todays launch of Mazda as title sponsor. Further pictures available from www.inpho.ie
View a Printer Friendly version of this Story.
MAZDA CONFIRMED AS NEW SPONSOR OF CONNACHT RUGBY
Discussion started by Connacht Rugby Supporters (IP Logged), 09/08/2011 18:55
Connacht Rugby Supporters
09/08/2011 18:55
What do you think? You can have your say by posting below.
If you do not already have an account
Click here to Register
.
Sea_point
09/08/2011 18:56
Must say the Logo and their Font looks pretty smart on the kit, likee, likee...
===============================================
I see the future, and it's Green again...
ummm,
09/08/2011 18:59
Free MX-5s for all!

Take that Toyota, try fitting Paul O'Connell into an iQ.
Rust Sef
09/08/2011 21:01
That is tidy news for Connacht Rugby. Seems things are on the up in Galway, da iawn!

-----
Cymru am Byth...
Sea_point
09/08/2011 23:58
Quote:

Rust Sef
That is tidy news for Connacht Rugby. Seems things are on the up in Galway, da iawn!
Cheers RS, nice to have some good news stories for change about Connacht Rugby.....
===============================================
I see the future, and it's Green again...
Dún an Óir
10/08/2011 00:28
Brilliant.............. that's it defo getting the season ticket by the end of the week
packie
10/08/2011 06:49
looking at that confirms to me that our jersey is the nicest of the lot really
YoungBlood
10/08/2011 22:30
Great news, knew that Mazda were on board, but didn't expect the 5 fold increase in sponsorship, from 100,000 to 500,000 per season, it really is great news. From worrying about the clubs future before christmas to preparing for an unimaginably bright future. An awful lot of positives coming west
Sorry, only registered users may post in this forum.