CVC and Blazergeddon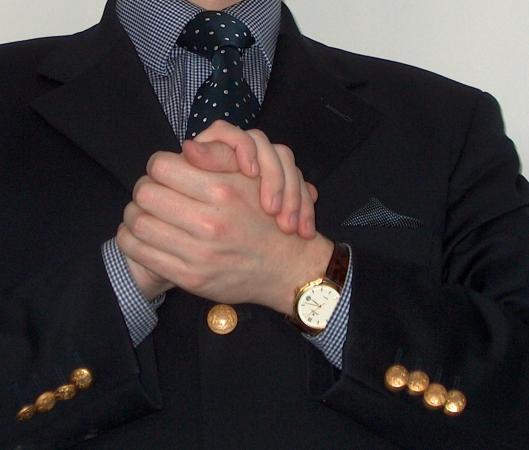 By CardiffSteve
November 19 2019
Over the years as Cardiff rugby fan, I've gotten used to two near certainties.
Firstly, every summer, I know I'm going to be looking at our squad wondering why we haven't signed any decent new second rows. I'm pretty sure I've been in that position every year for about two decades now. Perhaps I need to accept that it'll never happen.
Secondly, at some point every season, I know the WRU are likely to do something that'll have me so angry I start climbing up the walls.
Yesterday brought the latest example of the latter, and it's a real pearler. A classic of the genre.
For months now, in the background of the carnival of stupidity that was "project reset" (with all its wonderful embargoes on signing players and misleading promises) was the CVC deal.
CVC, recent investors into the English premiership will invest heavily into the Pro14. There are several potential benefits to this, but not least the promise of an immediate cash windfall. Crikey, we may even be able to afford the promised new training ground or, gosh, perhaps even a second row forward?!!
This week we got a figure. Around £35 million into Welsh pro rugby.
I stress Welsh pro rugby rather than simply Welsh rugby for a very good reason.
This money is not a free gift. It isn't money some bloke in a blazer found under a bush, left there by a pixie.
It is essentially an advance payment on the next few years Pro14 money. Pro14 competition money from broadcasters etc goes direct to our pro teams, as it obviously should. So, it follows that this advance on competition money should be going directly to the four pro teams.
For this money to not be invested straight back into the Pro14 teams would be absurd. It would in fact be like an estate agent selling your house and thinking that the money is now theirs.
Of course, in England the money invested into the Premiership was spent on the premiership. You know, the obvious thing.
But Welsh rugby doesn't do obvious, practical decisions. Welsh rugby has, and seemingly always will, be ruled by amateur committeemen in club ties and blazers.
It transpires that the money may well be grabbed by the WRU, with a nice portion divided up amongst the community clubs before getting back to where it was earned.
In an interview with WalesOnline, WRU Chairman Gareth Davies was at pains to stress that they are not selling part of the union but part of a competition. But the money? Well apparently that's to be treated as an investment directly into the WRU, rather than into the competition. Pretty much the dictionary definition of having cake and eating it.
I have a long memory, and can remember when Gareth Davies was on the other side of the table. At a time when the WRU tried to keep all money generated by pro club games being televised (seriously). Even the WRU eventually grasped how silly that was. This really isn't so different.
I do not blame Gareth Davies for this though. He is, ultimately, prisoner of the other WRU representatives. And, just as in the 19th century (where some of them may or may not still live) the WRU is dominated by representatives from amateur WRU community clubs.
My conclusion, if a single penny of the CVC money goes outside the professional game, is that either those fine men in blazers don't understand how this money has been generated, or don't care.
They simply feel entitled to take a cut for their level of the game. A level where despite decades of pleas to get things under control, money is still wasted every year paying lower league players to play amateur level rugby.
My suspicion has always been that many at the WRU believe that they ARE the game. They don't see themselves as a governing body there to simply oversee things. They believe they ARE the game and entitled to behave however they like.
This is why it was an organisation perfectly suited to an overbearing personality like Roger Lewis. But it is simply a part of the culture of the organisation. It never changes.
It has also always been my suspicion that this culture will ultimately destroy professional rugby in Wales.
View a Printer Friendly version of this Story.
Blazergeddon
Discussion started by 1876 Cardiff Rugby , 19/11/2019 06:29
1876 Cardiff Rugby
19/11/2019 06:29
What do you think? You can have your say by posting below.
If you do not already have an account
Click here to Register
.