Prediction League Is Back!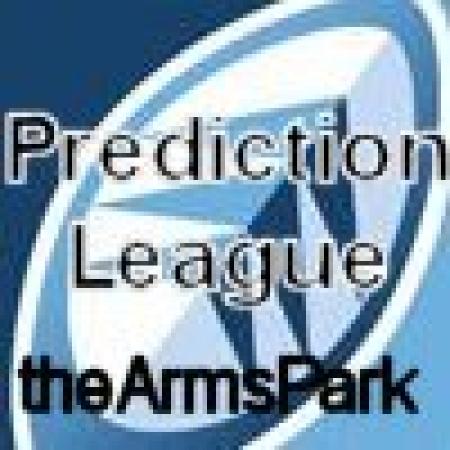 Prediction League Is Back
By Andrew Collins
August 26 2008
theArmsPark.co.ukís famous prediction is back up and running for the forthcoming season 08/09. Think you know the Cardiff Blues? Good at evaluating teams? Take on reigning champlgwt@castlebar and see if you can beat his score of 149.
For those of you new to the site, or to the idea of the Prediction League, here's a quick bit of info into how it works...
Then, sit back and enjoy watching the Blues win (Hopefully!), and see how close your prediction was. Then the scoring in the Prediction League Table works as follows;
But most of all, the Prediction League provides a good bit of fun for Cardiff Blues and rugby fans in general. So why not get involved right away?
The fixtures are already up for you to start playing, and the first fixture is this Friday's match against Northampton Saints, so get you're results for that match in before 7.30pm.
More Cardiff Blues headlines