New Year Resolutions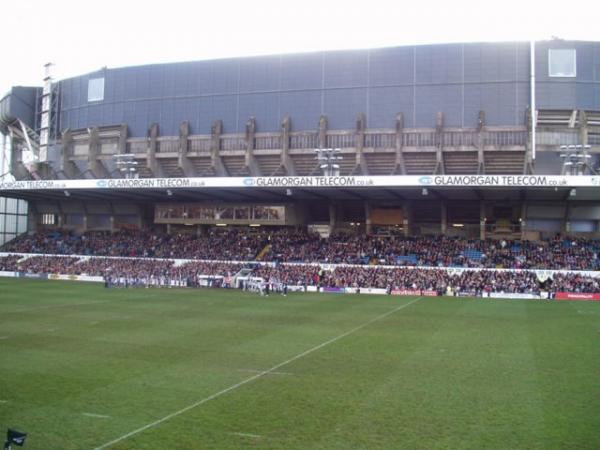 By CardiffSteve
January 3 2020
Don't you just pity people who don't support Cardiff Blues?
I do. Imagine being a Leinster fan for example. Consistent success and apparent inability to ever lose? Yawn! You can only ever be disappointed in that situation. All downhill. Poor lads. I really feel for them. I do.
Supporting Cardiff Blues is never boring. Cardiff Blues is an Aston Martin. An Aston Martin offroading along a cliff edge. Driven by a lunatic with a bottle of gin inside him. Such elegant danger! Such gentlemanly audacity! Such likelihood of it all ending at any given moment! COME ON CARDIFF!
But, wouldn't it be nice, and good for the blood pressure, if once in a while we did things slightly more sensibly? Maybe once in a while we can drive that Aston Martin on the road while sober?
Here are some New year's resolutions for Cardiff Blues:
1) Sign second rows.
I love rugby traditions. And there are few things more traditional than Cardiff Blues fans all saying "I hope we sign some second rows soon" every summer. In 2020, I will be willing to forego this tradition for a year and hope that Cardiff Blues shock us and actually sign a few serious second row forwards. I could handle it.
2) Ball carriers.
Here's an experiment you can try in your own home. Stand on your tip toes, now try running forward. Next, stand on your heels. Now try running forward. Notice how the first time, you ran forward a lot quicker? This is, put in the simplest way possible, why ball carriers are crucial in rugby. Its not just about having the ball, you need to be playing off the front foot to get your backs playing.
Add a couple of carriers up front and, we will not only win more often than not, but we will start crushing teams.
3) Sort out the relationship with Cardiff Athletic Club
It's impossible to joke about this. For nearly two decades the messy relationship between the pro side and CAC has been the elephant sitting in a smoking jacket in the corner of the clubhouse. If we're to really move forward, it needs to be resolved.
Why?? Well, if you don't already know…. I'd love to tell you but there's a game on tonight and I need to be on a train in 20 minutes. I can't get into it right now. I'll get back to this when I've the time spare to write about 10,000 words while banging my head against a wall.
4) Stop the flow of academy players over the bridge
Happily, we've already made big steps here. It really pleases me to see so many schoolage players put on academy deals. Nevertheless, losing a prospect like Christ Tshiunza, not to mention the guys already starring for the English clubs that have snapped them up is frustrating.
5) New lease
I love CAP. You love CAP. We all love CAP. But CAP is falling down. We have got to get a new lease and a plan, whether it through ourselves or CAP, to finally renovate or rebuild CAP. How do we do this? See resolution 3.
Happy New Year dear reader. Remember, one club, one love. Keep shouting and lets stuff the turks.
View a Printer Friendly version of this Story.
New Year Resolutions
Discussion started by 1876 Cardiff Rugby , 03/01/2020 13:46
1876 Cardiff Rugby
03/01/2020 13:46
What do you think? You can have your say by posting below.
If you do not already have an account
Click here to Register
.
More Cardiff Blues headlines