Deal or no deal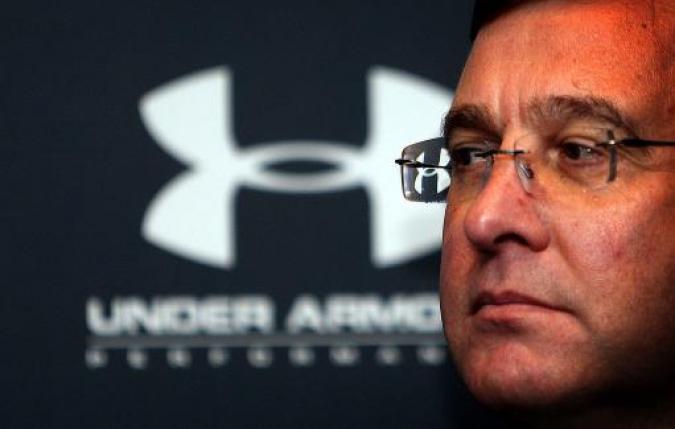 Unaccountable?
By cardiffsteve
July 25 2014
Its possible that by the time you read this, RRW and the WRU will have signed a peace deal...
Its possible that by the time you read this, RRW and the WRU will have signed a peace deal.
The sides will have been photographed shaking hands and all will be well with the world. Or as well as it ever gets in Welsh rugby.
Its also possible that no deal will have been done. Again. There'll be a bit of anger and lots of frustration. Another few people will decide that everybody involved is a waste of time. The Welsh game will continue to be clouded with the infighting and negativity that seems to have overshadowed almost every season since the game went pro.
In any eventuality, of the various personalities involved in this tortuous affair, one name has been thrown around more than most. And you find yourself asking this question:
WHO EXACTLY IS ROGER LEWIS?
This should be quite an easy question to answer. Roger Lewis is a former musician who built a career in the music industry before becoming head of ITV in 2004. He then became chief executive of the WRU in 2007.
So, Roger Lewis is an employee of the WRU.
An employee of the WRU who also holds these other positions:
http://www.dgroup.co.uk/roger-lewis/ (D Group)
http://www.bbc.co.uk/news/uk-wales-25005435 (South East Wales City Region)
http://www.racecoursemediagroup.com/directors/ (Race Course Media Group)
http://carbsdrupal.hosting.cf.ac.uk/...y-board?page=1 (International Advisory Board, Cardiff University)
http://www.iwa.org.uk/en/fellows (Institute of Welsh Affairs Fellow)
And, as an employee of the WRU, he makes on £337,000 a year. This up from £258,000 in 2008.
For such a generous increase, in addition to these other positions which I'm sure don't limit the time he has for the day job (oh, he also ran the "Yes for Wales" campaign in 2011) surely he must be doing sterling work?
I mean, it stands to reason that individuals at the WRU must be looking at the series of events we've witnessed over the past couple of years and are thinking "Yes. That man is worth every penny of the £337,000 we're giving him this year."
If not, surely he would have been taken to task?
So is it therefore the case that everything we've witnessed up until this point has been part of the plan? A plan the board of the WRU are aware of and fully support?
I'd suggest that whatever the plan for Welsh rugby was or is (despite being asked more than once, Lewis has never come forward with a long term vision for the game...) that plan likely never involved two years of bitter struggle between the WRU and the professional sides with a world cup round the corner.
At this point, you might be thinking something like "I know your game sonny. You're trying to hang this all on the WRU. How do you know it isn't RRW that are causing all the problems?"
Well you see, the thing is, more than one media outlet has reported that a deal was recently virtually done. But the WRU then chose to change aspects of the deal after the event.
The Sunday Times even had the WRU agreeing that they'd "modified" the deal.
And this has been the pattern throughout the summer. Strong rumours emerge of a deal being imminent... then suddenly its no longer the case. On Wednesday evening this week we again had strong indications that a deal was about to be done. Then on Thursday evening.... well guess what?
Whether this is simply finickiness or a deliberate delaying tactic.... is the WRU really happy with such an important deal being handled in this way? And if they're not happy... don't the board realise that ROGER LEWIS IS AN EMPLOYEE? And that as an employee he can be called to task?
And so you find yourself asking the same question: "WHO IS ROGER LEWIS?" Why is he apparently unaccountable to anyone? What enables him to go about this bizarre business apparently unchallenged by anyone at the organisation which employs him?
Of course, you could be reading this thinking, "Yeah, but they did a deal. I'm looking at Roger Lewis smiling and shaking hands on tv. Its done." And I genuinely hope thats the case.
But even if it is... we still need to ask questions about the way this has been handled. Why was such a tortuous process necessary? Theres no question that the reputation of the Welsh game has taken a hit. But more importantly, the credibility of the domestic game in Wales has taken a hit.
You cannot have a dispute like this go on overshadowing everything for so long without interest in the game being eroded. Deal or no deal.... can an individual really steer Welsh rugby into this fiasco and remain unaccountable?