Interview With Adrian Davies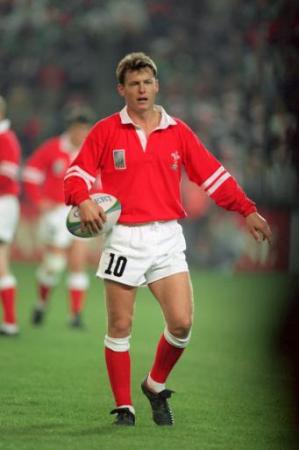 By Craig Muncey
September 19 2016
Pleased to publish the interview that was undertaken with the very gifted rugby player, Adrian Davies. Thanks to Adrian for finding the time in his busy schedule, to answer the questions put to him. I hope everyone enjoys the interview as much as I did.
Interview With Adrian Davies
Thank you, Adrian, to agreeing to this interview with 1876 Cardiff Rugby.
The fans have given me a number of questions to ask you, out of those I have selected the best 15 to put to you.
1/ The transfer route from Neath to Cardiff is not one that is common place. How did it come about and why did you choose Cardiff?
Answer - I guess I'd never really thought about it like that - at the time I was based in Cardiff working as a Chartered Surveyor with Chestertons. I'd been at Cambridge University with Mike Hall and Andy Booth and one of my oldest mates from rugby Andy Moore was Cardiff through and through!! I thoroughly enjoyed my time at Neath as it was a great learning curve to be a young player in that environment – there was certainly no quarter asked for or given! – but if I was going to leave the Gnoll it was only ever going to be for Cardiff. The lads convinced me that under the new regime of Alec Evans the club would go from strength to strength and so it proved.
2/ You played 9 times for Wales during your rugby career, including the 1995 World Cup. Did you feel you were under used by your country?
Answer - Haha - I guess that's not for me to say!!!. I was in the Wales squad for 4 different coaches during my career so there wasn't much consistency to selection during that time; but that said if I'd played well enough when given the various opportunities then that wouldn't have mattered! I fully understand that it was very difficult to leave Neil Jenkins out of any side at the time given his phenomenal goal kicking percentage; although it would have been good to have had a decent run playing alongside Neil as a 10/12 combination as I think we could have made that work.
3/ The Rugby World Cup ended in a disappointment. Personally, how did you find the World Cup experience after a lot of turmoil with coaching changes just prior to The World Cup?
Answer - The 2 RWC's I was involved in, the WRU changed the coach a few weeks before both!! – so you could say preparation time was pretty limited!! I didn't get on the field in 91 and in 95 I got injured against Japan so missed the NZ midweek game to return for the Ireland winner takes all game in Johannesburg. From memory, it was a very very poor game and my performance fitting into that category!! We had a simple game plan of ensuring we had field position, but so did Ireland; so Eric Elwood and I just kicked the leather off it all night and I think they won by a couple of points. I then went up to Richmond FC and was told I wouldn't play for Wales again, so it was a pretty disappointing way to finish a stop-start international career. That said I fully enjoyed both world cup experiences.
4/ You played 105 matches for Cardiff over a number of years, including the European Cup Final against Toulouse. During your time at the club, which Cardiff team was the best you played with?
Answer - That's a tough one as the club evolved considerably during that time. There was a core group who committed to the Alec Evans regime, but over the years the group became much more than just a first team – in virtually every position there were genuine choices for the coaches to make. I guess there were people like Mike Rayer, Mike Hall and Hemi Taylor who played most weeks; but apart from that most of the squad didn't know who would play week in week out. It made training quite lively most of the time!! I do think that if the club had immediately fully embraced the new professional era around 1996 then we would have been at the forefront of the game for a number of years.
5/ You moved to Richmond to play alongside a number of other Welsh internationals, did you see a big difference in playing ability from England to Wales at that time? And how did the move come about?
Answer - The game was clearly going professional after the 95 RWC but there's no doubt that a couple of the English clubs, notably Newcastle Falcons and Richmond FC were the first to get to grips with this. My younger brother was playing for Richmond FC at the time as an amateur, and a week after the 96 European Cup Final he called me and said Richmond FC wanted to speak to me about playing for them next season - even though they were division 3!! You can imagine my response!!! …..but he said they'd just signed Ben Clarke from Bath and were really keen for me to play 10 for them. Benetton Treviso had also asked me to go out and play for them at the time. Richmond was also keen on Andy Moore to play 9, so we were totally up front with Terry Holmes and the club in what was going on elsewhere on the rugby landscape. Irrespective of getting paid well to go to Richmond, they convinced both Andy and I that they were going to be at the forefront of the new professional era, which unfortunately at the time Cardiff didn't. We were the first official signings for Richmond FC in the professional era, and over the next 18 months, a number of welsh players joined us. The standard wasn't any better in the first year as we were playing in the English second division; but in the subsequent Premiership seasons, a greater intensity week in week was definitely required, purely due to the number of teams of a higher standard than in Wales.
6/ Who was the greatest player you ever played against?
Answer - In my position Michael Lynagh – he was capable of doing all things and his game management under pressure was outstanding. In general, Philippe Sella, quick, powerful, incredible defender and always looking to make things happen on the field.
7/ Who was the greatest player you ever played with?
Answer - That's almost impossible to answer – the like of Scott Quinnell, Gareth Thomas were outstanding, but if I had to choose one player for sheer consistency of performance at all levels over numerous years it would be Allan Bateman.
8/ Who was the greatest coach you worked under?
Answer - It would have to be Alec Evans. His attention to detail when it came to skills was beyond anything I'd come across at the time. I don't ever remember having a single game plan for Cardiff – it was all about going out and performing your skills week in week out. As a country 20 years into professional rugby we're still playing catch up to both NZ and Australia on our core skills.
9/ In terms of helping the game to be a good spectacle, what is the aspect of first class Rugby today that you think is the most improved on in the first class game when you finished playing?
Answer - Despite what I've said in the previous question, I do think most aspects of the game have improved significantly since I stopped playing - including player's core skills. They just don't have anything like the time to execute them in today's game. Defences are clearly hugely improved and unfortunately the fatigue element of the game has become virtually non-existent due to substitutions - which is for me the biggest problem in stopping the game be the spectacle it can and should be.
10/ You moved into coaching following your retirement after a serious knee injury. And then moved into becoming a Director of Rugby. Would you like at some point to get back into coaching or a role within a professional rugby club?
Answer - I thoroughly enjoyed my time as Director of Coaching at London Welsh. Although we were an amateur side, we were playing in a league in which half the sides were fully professional. To continually motivate the players' week in week out when we all knew we could not win the league and that they could all get paid more money elsewhere was a huge but very rewarding challenge. I would never say I wouldn't get back into rugby in some capacity, but as I'm running a small business based in London it's not going to happen in the near future!. Helping with the Under 11 & 12 mini rugby at London Welsh is more than enough at present!!
11/ Do you ever wish you had been born a few years later and been able to play rugby union professionally for a longer period of time?
Answer - That's an easy one to answer and it's a definitive No. Yes, it was good to get paid for playing the sport you did anyway from the age of 10; but having a University education, professional working career and therefore a real perspective of how lucky I was to play professional rugby, is something I definitely would not have swapped. Also, the experiences of long tours which took place in the amateur days were simply outstanding!!!
12/ What is your biggest regret in your rugby career?
Answer - I wouldn't say I have any real regrets in rugby. I would certainly have liked to have consolidated my position in the Wales team and played more games, but my performances didn't warrant selection at the time. Whilst appreciating all the reasons for keeping Wales's best players playing in Wales, I've no doubt that I became a better player and person for experiencing the game in England, both as a student and with Richmond. So if I had my time again, maybe a small stint in France / Italy purely for the experiences would be good.
13/ Do you still get the opportunity to get to Cardiff Arms Park and watch any matches?
Answer - Very rarely given all that's going on with a young family; but I did bring the London Welsh mini's down on tour at the end of last season and the club kindly allowed the boys to train on the pitch and have a little tour around the club, so I caught up with a few old friends then. My boys do have Cardiff Blue's rugby shirt and it's the first side they look for when the results come out.
14/ Who in your opinion is the best fly-half, your old position, in the world currently?
Answer - Even though he's only been playing since Dan Carter's retirement, Beauden Barrett clearly has all the skills and playing behind that pack he's able to showcase them on a regular basis so I'd probably go with him. Although I think Dan Biggar's performances last year at the RWC were quite outstanding and I really hope he can get back into the groove this autumn. I'm a fan of Owen Farrell's mental strength and the way he's moved his attacking game forward in recent years, whilst I think George Ford is a hugely talented and very exciting number 10.
15/ Final question. Can you please name your greatest fifteen you played with by position, please.
Answer - Impossible to answer but here you go:
15 Mike Rayer
14 Ieuan Evans
13 Allan Bateman
12 Stephen Cottrell
11 Nigel Walker
10 Neil Jenkins
9 Rob Jones
1 Brian Williams
2 Brian Moore
3 John Davies
4 Steve Atherton
5 Gareth Llewellyn
6 Hemi Taylor
7 Mike Budd
8 Scott Quinnell
Thanks again Adrian for the interview, and thanks for the great memories, you were an outstanding attacking fly-half and was a treat to watch you play. Thank you.
View a Printer Friendly version of this Story.
Interview With Adrian Davies
Discussion started by 1876 Cardiff Rugby , 19/09/2016 17:05
1876 Cardiff Rugby
19/09/2016 17:05
What do you think? You can have your say by posting below.
If you do not already have an account
Click here to Register
.
Another excellent article Craig... Keep it up

___________________________________________________________

Soldier: This is the worst part. The calm before the battle
Fry: And then the battle is not so bad?
Soldier: Oh, right. I forgot about the battle

Better to understand a little than to misunderstand a lot
Craig Muncey
19/09/2016 20:44
Quote:

Neil
Another excellent article Craig... Keep it up
Cheers Neil. Will do my best!
cardiff_steve
19/09/2016 21:09
This might be the best yet. Really good stuff.

Interesting on the reasons for Andy Moore and himself heading to Richmond back in the day.

I'm sure if we had our time over we'd have done things very differently in the years immediately after the game went pro. Not losing Evans as coach would be top of the list.