Frustrating Facts About Fixtures and Finances.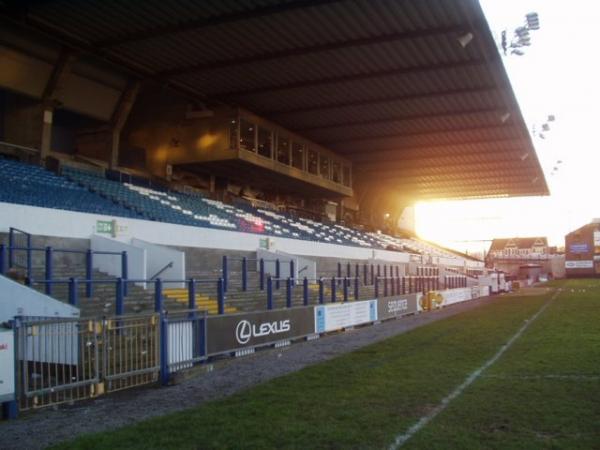 By Andy Lewis
February 16 2016
Writer Andy Lewis on Twitter as @FlyGuyAndy, gives us hs thoughts on the fans frustrations on fixture listings and the impact that has on professional rugby clubs finances in the pro 12. Some very valid points raised, and a well written article.
Frustrating Facts About Fixtures and Finances
All season we hear moans and groans about how we struggle to compete financially with the big guns of France and England. How, when it comes to wage structures and enticing players, they have ' cannons' and we, in the 'Pro 12' especially in Wales, are armed with pop guns.

As clubs we do what we can , the union does what it can - but does the league really do what they can ???

Let's just take a few moments to look at one area that frustrates me immensely. The fixture list.

Now firstly I want to start off by lauding the league and saying 'well done' for arranging local derbies at bank holidays when lots of potential fans are around, off work but limited in their travel capabilities with possible family demands and commitments. These games have proved fruitful both financially and with the quality of rugby on offer, with players seemingly inspired by the fervor of the swelling crowds drawn in. The result, more money in the bank, great product, and prime marketing at the right time.
Next, let's look at judgement day. As a Cardiff Blues fan, I have to admit that giving up home advantage in our own ground to play 'at home' in a ground, even though close, and of course iconic, is not ideal. Especially when it's just as much home to our fellow welsh combatants from down west, be they Scarlet or Osprey. But for the good of the game in Wales and club finances I think it's another winner. We all make money, even if I have to go along with fingers crossed hoping for a miracle.
These two great additions by the league and whoever else has helped to put them in place really show forethought and understanding of our predicament, which begs me to ask the next question - why oh why when we have home or away internationals against a country with fellow pro 12 sides are we playing games in other countries. A captive audience of 30,000 arrive in our country for an international weekend. Great that the Scarlets hosted Edinburgh on Friday night, but then why are the Cardiff Blues in Italy, and the Glasgow Warriors in Ireland. With international fixtures known well in advance, this could be worked out pre season to match these dates. Even if just 5-10% of the visiting hoard turned up for the region games it would be more than travel down for the games at other random times of year.
Just look back a short time to the first round of '6 nations' matches, Ireland hosted Wales, we both have four regions . Perfect ? Seemingly not! Only Ulster hosted a game against Newport Gwent Dragons. Revenue lost. I know Ireland is a big country, and traveling from one city to the next isn't ideal but even the worst case scenario, where Leinster (Dublin) would be the only team playing at home against Welsh opposition there is an opportunity . Irish sides don't necessarily struggle as much as we do financially but it has to be looked at fairly across the board so that all teams can profit.
I know, for one, that as an avid rugby fan and Cardiff Blues season ticket holder if I had travelled to Scotland, Ireland or Italy for an international weekend and my region were also playing there, I would go along and support, and this would add to my enjoyment of a great rugby weekend.
There isn't a lot of money around at the moment and people spend sparingly but the price of a bus ride, when already in the country is nothing for a fan in comparison to a second flight and hotel charge at another time of year.
Thousands of pounds of potential is being overlooked that could be so easily rectified with the stroke of a pen or the click of a keyboard. Forethought on fixtures brings finances flooding in. Take advantage and capture the audience when it's there.....

Your thoughts, as always, are welcome
View a Printer Friendly version of this Story.
Frustrating Facts About Fixtures and Finances.
Discussion started by 1876 Cardiff Rugby , 16/02/2016 09:38
1876 Cardiff Rugby
16/02/2016 09:38
What do you think? You can have your say by posting below.
If you do not already have an account
Click here to Register
.
theflier
16/02/2016 09:57
Exactly op, unfortunately maybe for the likes of conncht/glasgow/ospreys they probably can't benefit, but us leinster and edinburgh should hold pre six nations games on the friday night, could add an extra few 1000 no problem.
thebluebaron
16/02/2016 12:33
Contact info:

Guinness PRO12
1st Floor Simmonscourt House
Simmonscourt Road
Ballsbridge
Dublin 4
Ireland

Says everything that I need to know about who benefits most from the arranging of fixtures.
Rayerker
16/02/2016 20:02
Couldn't agree more. A lack of away fans is a blight on the league and any idea to help that is a good idea.
More Cardiff Blues headlines