The Cardiff Three - Story of Whitefoot, Phillips and Eidman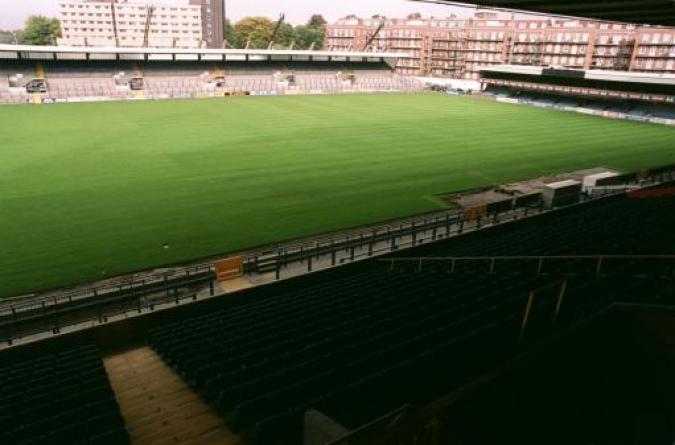 By Craig Muncey
April 22 2016
Allow me to take you on a trip down memory lane, make yourself a coffee and relive some memories of an era when Cardiff RFC had one of the most formidable front rows in the land. Pontypool had the "Viet Gwent", but let me give you my thoughts on anther formidable trio of a similar era, Jeff Whitefoot, Alan Phillips and Ian Eidman who played for our very own beloved Cardiff side. I hope you enjoy.
The Cardiff Three - Story of Whitefoot, Phillips and Eidman
Front rows have always played a significant role in successful rugby teams, if you do not have a scrum that is solid, and at the very least not going backwards, then immediately, you have a problem, set moves off the training ground with back row moves off the scrum falter, half backs are getting no ball to work their creative imaginations with, everything is on the back foot, and game plans have to change, normally into a defensive shell.
An example of this is as recent as the 2009 British and Irish Lions series in South Africa. The first test for the first 50 minutes, the tourists scrum was being decimated, and South Africa were 26-7 in the lead. British and Irish Lions made adjustments in the pack, including bringing on Adam Jones for Phil Vickery. Suddenly the scrum was getting parity, and even in some cases, the scrum was going forward. The tourists then had confidence to call set plays and the game changed. Unfortunately, South Africa still won the test match 26-21, but it still showed that the scrum played a significant factor in the change in fortunes.
There has been some fantastic front rows through the years at international level and domestic levels, as mentioned earlier, Pontypool in the 1970's had a front row trio feared the World over, and for good reason, Charlie Faulkner,Bobby Windsor and Graham Price, were outstanding front row forwards each in their own right, they played at the highest levels, and as a group in the scrum they took no prisoners.
Pontypool also had a front row shortly after those three retired in the early 1980's who in their right were a formidable group, Staff Jones, Steve Jones and Mike Crowley. The three hardly ever took a backward step, and had some great battles with the three I will next mention. Only Staff Jones earned international honours, which illustrates just how good other front rowers were in Wales at that time, which leads me nicely into the Cardiff front row who all did achieve international honours in the early to mid 1980's.
Whitefoot, Phillips and Eidman, when I was a boy those names you use to say with a sense of pride, as you knew that group were a match for any front row around when you used to go to Cardiff Arms Park or indeed any away match you would travel to, the three knew how to handle themselves in the dark arts of scrummaging, and also in Alan Phillips case in particular, knew where the try line was. With these three in the side Cardiff RFC won many trophies. Let me take you through each player individually, starting with the man who wore the number 1 Cambridge Blue and Oxford Blue coloured shirt on many occasions, Jeff Whitefoot.
Jeff Whitefoot made his debut for Cardiff RFC in 1978, he played sporadic number of games for Cardiff initially, but in the 1980/1981 season he played 44 of the 48 first team matches in that season (imagine that happening nowadays). In 1984, he made his debut for Wales as a replacement against Australia. He went onto win 19 caps for Wales, 17 of those were consecutive matches, which based on number of matches played at the time each season, is an earmark of the consistency of the player with the calibre of props around at the time in Wales. Whitefoot played in the inaugural 1987 World Cup for Wales against Ireland and Canada in the group stages. I used to love watching him play, he was a bull of a man, immensely strong, who could certainly handle himself. He went onto play 305 times for Cardiff, scoring 9 tries in the process. Whitefoot eventually retired in 1990, playing against his hometown club and birthplace, Bedwas.
Alan "Thumper" Phillips wore the 2 shirt for Cardiff with distinction. Phillips was brought straight out of youth rugby with Kenfig Hill, his birthplace, to play for Cardiff in the 1973/1974 season. Phillips was a tough hard working hooker, who could scrummage, but also was a strong ball carrier, and a good exponent at line outs. Between 1979 and 1987, he won 18 caps for Wales, and also played in the inaugural World Cup in 1987 alongisde Whitefoot against Canada. Phillips also toured with the British and Irish Lions to South Africa in 1980, but did not appear in the test matches, being kept out of the side by another excellent hooker, Peter Wheeler of Leicester and England. Phillips played 481 times for Cardiff scoring a remarkable 162 tries for the club, a remarkable statistic for a front row forward. A fanastic player.
The tight head prop, and the owner of the 3 shirt, was Ian Eidman. The player made his debut for Cardiff RFC in 1978, progressing from Dinas Powys, his birth place, to Cardiff. Eidman was a tough, grizzled prop, a fantastic scrummager, who stood his ground in the scrum, allowing Terry Holmes and Gareth Davies the base to start the attacks from the three quarters. He played 13 caps for Wales, making his debut in 1983 at Murrayfield against Scotland, his final cap was in 1986 against France. Eidman was playing so well for Cardiff in 1983, he replaced the legend that was Graham Price in the national side, that shows just how good a player Eidman was, Price may not have been the force he was at that point, but was still a fantastic player at that stage of his career. Eidman played 226 times for Cardiff, scoring 3 tries. Ian Eidman eventually retired in 1988. I still maintain to this day, that Eidman was best tight head prop I have seen play in the shirt of Cardiff.
So there you have it, my trip down memory lane. Front row forwards are a vital requirement in rugby union, they are the unsung heroes to many, but fully deserve to get credit for what they provide, and I hope this article does that if even to a small element.
Craig Muncey - 1876 Cardiff Rugby
View a Printer Friendly version of this Story.
The Cardiff Three - Story of Whitefoot, Phillips and Eidman
Discussion started by 1876 Cardiff Rugby , 22/04/2016 11:34
1876 Cardiff Rugby
22/04/2016 11:34
What do you think? You can have your say by posting below.
If you do not already have an account
Click here to Register
.
Great Cardiff front row, great article Craig. You will be missed.
Another of my favourite Blue & Blacks front rows was Barry Nelmes, Mike 'Spike' Watkins and Mike Knill, from the 70s. A big powerful unit all internationals.
Craig Muncey
22/04/2016 17:54
Quote:

Ian Robinson Was Innocent
Great Cardiff front row, great article Craig. You will be missed.
Another of my favourite Blue & Blacks front rows was Barry Nelmes, Mike 'Spike' Watkins and Mike Knill, from the 70s. A big powerful unit all internationals.
Glad you enjoyed and thanks for the comments. Agree Nelmes, Watkins and Knill an outstanding unit as well. Highly respected.
Caardiffian
22/04/2016 18:39
Alan Phillips certainly knew where the try line was. In fact in open play he seemed to spend his time standing on it waiting for the scoring pass!
I remember us playing Bridgend I think with Clive Norling reffing, and noticing at half time that he had awarded no penalties.Now Thumper had obviously spotted this as well and was getting further and further offside until about 15 mins into the second half he was so outrageously offside that Norling was forced to blow up and spoil his plan of reffing a game of no pens and thus proving to the world what a fantastic ref he was.
southcoast5
23/04/2016 11:05
Good article. One of my best friends played against Whitefoot, Eidman and Philips for Oxford Univ and Leicester and always said they were the best he ever played against and easily the best unit in the country.
Knill, Watkins and Nelmes were up certainly there and before them Wallace, Gary Davis and Knill or Beard were very tasty. I still bear the scars - mental and physical.
Nickysbeard
23/04/2016 19:24
I was lucky enough to play with thumper a few times, great player and a top bloke . He frightened the life out of me and called me all the names under the sun once for feeding the scrum too early.
Whitefoot was hard as nails and never far from any fighting.
Eidman was quality too . Wally Blackmore didn't do a bad job in Eidmans place.