What Would Be Your Matchday Squad For First League Game?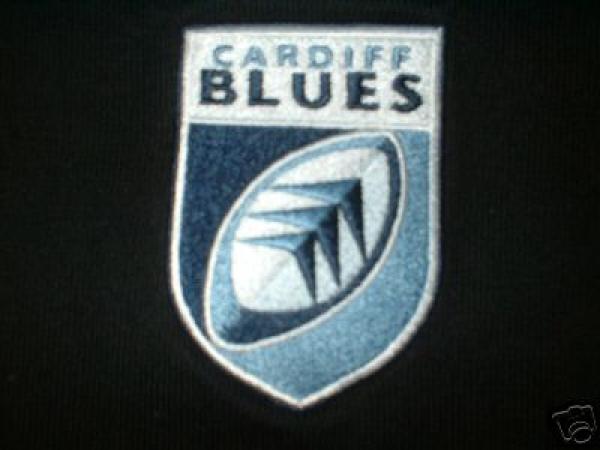 By Craig Muncey
August 21 2016
After yesterday's pre-season match against Bristol, there are no further run out's prior to the first league game, home to Edinburgh. So what would your lineup be to get the season off to give you the greatest opportunity to get the season off to a winning start? Being brave and still slightly hungover from last night, I give you my side and a brief summary as to my selections. Be interested to hear your thoughts on my selections, and what your respective sides would be, so please get in touch. Here we go!
My Cardiff Blues Matchday Squad against Edinburgh.
15. Dan Fish - I fully expect Matthew Morgan to start at full-back, after being recently signed from Bristol, plus being at home on the 4G pitch, but this is my side not what I think Danny Wilson selects. For me, Fish has a better all round game than Morgan currently and has a much stronger kicking game when required. Both need work defensively, but for me, Fish gets the nod.
14. Blaine Scully - Alex Cuthbert had his moments before going off injured on Saturday, and Aled Summerhill is looking sharp, but for me at this moment in time, Blaine Scully looks the sharpest of them all. Always looking for work and is very dependable.
13. Cory Allen - Was great seeing Allen playing well on Saturday, great inside pass and vision for Tom James try. The player has so much to offer, just hope he stays injury free this season. His battle with the other centres for a place in the side when all available will make for great viewing.
12. Rey Leelo - Ended the season in great form last season, hopefully, he can continue that form this season. Promising signs of a budding partnership with Allen yesterday. Garyn Smith and Willis Halaholo also looking to get into the side. Going to be interesting.
11. Tom James - One of the unluckiest players in Wales in terms of national honours, again was excellent yesterday, great support runner and runs into contact with real conviction. Nailed on left winger for Cardiff Blues right now.
10. Gareth Anscombe - Steven Shingler has looked safe and assured at 10 in pre-season, and will play a big role this coming season but Anscombe has a great passing game and Cardiff Blues will be looking to him to be a leader on the pitch this season. Lots of pressure on Anscombe's kicking game this season, and how he does will go a long way to seeing how Cardiff Blues season goes.
9. Tomos Williams - Was impressed by this player end of last season and again on Saturday he continued to impress me. Brings real pace and intent to Cardiff Blues attacking game. Is raw makes the odd error, but with Lloyd Williams still in rehab since his ankle operation would go with Tomos to start.
1. Rhys Gill - Thought Rhys showed up well in the first half on Saturday, carried well and is a solid scrummager. With Gethin and Brad Thyer also battling for the 1 shirt, Cardiff Blues appears to have good cover in this position. With Gethin not starting in pre-season would go with Gill for the first game of the season.
2. Kirby Myhill - Again, I thought Myhill looked good on Saturday, looked strong and aggressive, and line-outs went well. Going to be a good three-way battle between Myhill, Kristian Dacey and Matthew Rees this season. Going with Myhill to start, and after reading his Twitter disagreement with a fan late last night, don't want to upset him ;)
3. Tal Filise - When Filise went off on Saturday the scrum started to creak so for me old father time and Cardiff legend Filise gets the nod. Salesi Maafu still looks short of match fitness, Dillon Lewis I am looking forward to getting good game time this season but still Filise the main man at 3.
4. George Earle - Earle looked fit and hungry to prove a point on Saturday and did some good work in the tight. Is an out and out lock forward, which Cardiff Blues do not have many of to add some grunt at scrum time. Earle gets the nod from me over Jarrod Hoeata
5. James Down - In my view the best lineout forward in the squad. With the back row I want to select then I need a strong lineout source, so Down for me gets the shirt. Puts in a decent shift in defence and ball carrying as well. An underrated player.
6. Sam Warburton - Has shown time and time again can come into a game without little match day fitness and have a strong showing. Tough on the player of last season Josh Turnbull and Macauley Cook who had a strong showing yesterday to miss out, but Sam with his aggressive ball carrying and work at the tackle area, which we need tightening up after yesterday, would improve the side.
7. Ellis Jenkins - Such an intelligent rugby player, great at the breakdown and has great vision. He and Sam worked well in tandem last season, and I would want to give them the opportunity to start the season off together and carry that on.
8. Nick Williams - Won man of the match on Saturday by the sponsors, and did put in a strong showing, for such a huge man who likes confrontation, has such subtle hands and a great offloading game. Williams is going to be a big fan favourite. With Williams smashing into people for 60 minutes and then Josh Navidi coming on with his low centre of gravity and burst of speed, going to be a nightmare for the respective opposition but a delight for us Cardiff Blues fans, a real one-two punch.
Bench
16. Kristian Dacey
17. Gethin Jenkins - If not fit, Brad Thyer
18. Dillon Lewis
19. Josh Turnbull
20. Josh Navidi
21. Lloyd Williams - If not fit, Lewis Jones
22. Matthew Morgan
23. Steven Shingler
So there you have it, my side for the first home league game of the season, hope you have enjoyed.
Next week, I will be publishing an opinion piece on how the Guinness Pro 12 League, in terms of winners and how the Welsh pro teams will fare, plus the winners of the Aviva Premiership, European competitions and the French league. I will be joined by respected journalist Mike Pearce, and new writers for 1876 Cardiff Rugby this season, Sion Ford and Martin Hughes. Sion and Martin are massive Cardiff Blues fans, and I am delighted to have them on board to share their views with the fans.
Here is to a great season, thanks all.
Craig Muncey