Tigers v Toulouse Match Report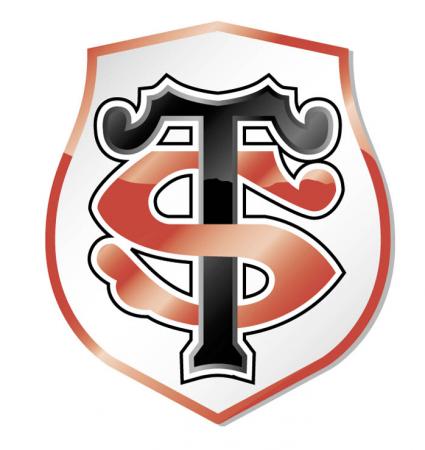 By TigerR
January 21 2013
Snow Tigers Refuse To Lose Leicester 9-5 Toulouse The crowd gathered later than usual for the sell-out winner-takes-all clash at Welford Road. Falling snow and icy roads and pavements made travelling to the ground hard. It was no weather to be exposed for any longer than necessary. But few seemed to have abandoned the opportunity to see this gripping match in person.
The pitch was exposed to the elements about 45 minutes prior to the game but by kick off it way necessary for ground staff to clear the lines of snow with brooms. Those standing on the terrace such as myself were getting slowly rather wet. The ball must have been very slippy and with cold hands trying to hold it, this was not the conditions for flowing back play. Tigers started well and won a penalty which Flood converted. Then Tigers attached from half way through Thompstone who sliced through midfield and Morris took the ball to the try line where he was tackled as he dived over in the corner. The crowd nearby hailed a try. However referee Clancy referred the matter to the TMO who ruled a knock on.
Toulouse worked the ball into the Tigers half repeatedly and won a number of penalties. They missed them all. Tigers also had periods in the Toulouse half and won two penalties themselves one of which Flood converted. One Toulouse attack resulted in a scrum 10 metres from the Tigers line. The scrum wheeled and Picamoles the Toulouse no 8 picked up and drove tacklers back over the try line. Again Mr Clancy referred the matter to the TMO who could not find evidence that the try had been scored. Virtually at the end of the first half Tigers were awarded a penalty on half way and Flood pulled of the almost impossible by planting the ball between the uprights.

The second half started with Toulouse shading possession and territory. From just over half way Luke McAllister launched a huge up and under which Matthew Tait failed to catch and the rebound was kicked over the line with Toulouse winning the race to touch down first. The conversion from not too wide out missed. 9-5. There followed a stale mate. Tigers shading the line out and scrum but less accurate with possession won.
One weakness was a tendency to have kicks blocked or charged down and one of these from Flood in midfield led to Flood trying a desperate interception which was knocked on. Mr Clancy issued a yellow card with 12 minutes to go. I feared that now Toulouse would have too much power for the valiant 14. Ford replaced Tait and Tigers played for ten minutes without one winger.
Somehow Tigers pinched possession for most of the ten minutes. The forwards drove time and time again Martin Castrogiovani, freshly on for the excellent Cole, playing a large part. As the ten minutes ran out Toulouse had a scrum in the Tigers 22. Flood rushed on to stiffen the defence. The crowd roared and the players repulsed one last attack.
Toulouse didn't seem impressed to have lost. However sometimes you make your own luck and a bit of luck was what Tigers needed to win Pool 2 yet another pool of death in which the bad luck of the draw had placed them.


View a Printer Friendly version of this Story.
Tigers v Toulouse Match Report
Discussion started by TheLeicesterTigers.co.uk , 21/01/2013 21:22
TheLeicesterTigers.co.uk
21/01/2013 21:22
What do you think? You can have your say by posting below.
If you do not already have an account
Click here to Register
.
Edited 1 time(s). Last edit at 2013:01:30:19:48:20 by Tiggs.
Many thanks TigerR. The one major decision that baffled me was the award of the reset scrum to Toulouse just before the Picamoles non try. We had, what to my eyes at least, looked like an identical scrum on their 22 earlier in the half and he played on.
I know we bang on about it but I hope the team watch a learn how to kick chase from Toulouse.
I thought that scrum puzzling too Mike - in fact I thought there was another one as well where he'd turned it around after it went through 90 degress? And you're right - their line speed was very impressive!

When was the last time anyone saw ground staff on the field during play?

Thanks Rex.

...
Why TigerR if you were labelled Rex? Surely [not Shirley], TIGERS REX is far more aposite?

'Lions led by donkeys' .. Lest we forget
Sorry, only registered users may post in this forum.