Lions 3rd Test Team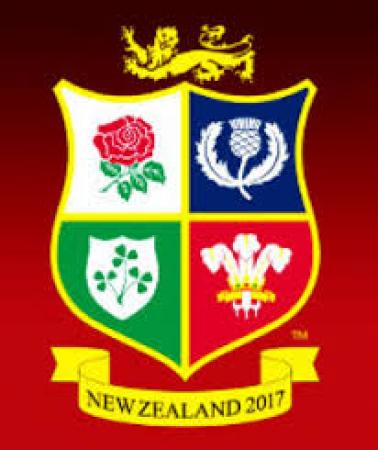 By tigersimon
July 3 2017
My Lions Team for 3rd test.
My Lions Team for 3rd test

Apologies for no 2nd Test selection the official team was announced before I had time to write down mine and did not see 1st test live so difficult to judge performances.

Having watched yesterday's mornings game am getting in early with my prediction for the squad for the decisive 3rd test.

They say you should not change a winning team but I have made some changes using some fresher players and also to keep the ABs guessing don't think Gatland will make as many.

15 Williams - was surprised at this choice over Halfpenny but has earned his place after performances in first two tests

14 Nowell - His brief cameo on Saturday whilst Watson was off for a HIA shows he can offer something different, so I would start with him and switch Watson to the bench

13 Davies - Did nothing wrong and was solid

12 Farrell - Partnership between him and Sexton grew as game went on so think it will continue, SOB supported the pair in defence. Was surprised Te'o was left on the bench for the whole 80 yesterday.

11 Daly - Marked his opponent well and always the option for a longer kick at goal

10 Sexton - Irish partnership with his scrum half and as per my comments for Farrell

9 Murray - Never been one of his biggest fans but he is growing on me. More of the YBY esque sniping please.

1 McGraph - Send for the men in white coats I am agreeing with Stuart Barnes😃but believe Mako offers more from the bench (if Garland remembers to use it) in the last 30 and also acts as a reminder to the whole squad about discipline!

2 George - Have you been watching Eddie Jones? Think the days of Dylan as England captain are numbered.

3 Cole - May be a heart rather than a head selection but will have had 10 days rest since the Hurricanes game and could do the same job as Furlong has done

4 Itoje - Was immensely powerful at the Cake Tin but needs to watch his discipline

5 AWJ - or Kruis or Lawes or Henderson. All could do the job and I can make an argument for all of the latter 3 but think Gatland will go for the Welshman with his experience

6 Warburton - A good game as a back row player in Wellington but his captaincy skills need to be at their best at Eden park to maintain team discipline

7 O'Brian - Everywhere on Saturday.

8 C J Stander - Would have liked to see him given 20 minutes in the Wellington test to see his impact but Garland made limited use of his bench and it nearly cost us the game. Expect Warren to stick with one of his Welsh favourites.

Bench
Owens
Mako
Sinckler
Lawes
Faletau
Webb
Te'o
Watson

Written on 2/7/17 after SOB cleared to play.
View a Printer Friendly version of this Story.
Lions 3rd Test Team
Discussion started by TheLeicesterTigers.co.uk , 03/07/2017 20:06
TheLeicesterTigers.co.uk
03/07/2017 20:06
What do you think? You can have your say by posting below.
If you do not already have an account
Click here to Register
.
Edited 1 time(s). Last edit at 2017:07:13:12:54:12 by Tiggs.
Wightwasp
03/07/2017 21:39
Re 3
You certainly are letting your heart rule your head
Nowell over Watson really!!!!
Tiger in the Bath
05/07/2017 09:18
Nowell hasn't the speed of Watson even though he is more imaginative. Speed really counts in defence and attack here so Watson should start again I think.
Sorry, only registered users may post in this forum.