Bath v Tigers AP Match Report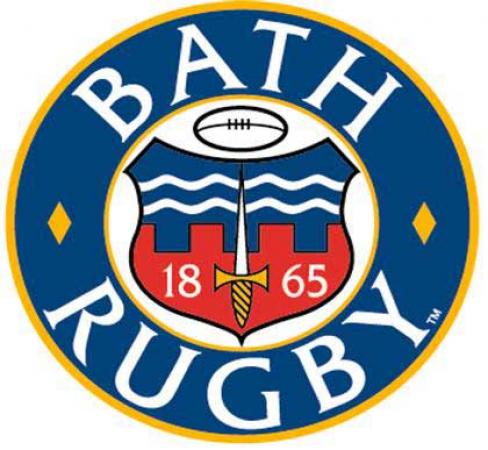 By Stopsy
September 20 2014
Bath's fortunes . Or should that be Bruce's? [Insert that spoils my pre-written guff - Well played Bath, apart from being better than us from 1 – 23 and off the pitch too, my only criticisms of the Bath performance were how long it took to get the TBP and how did they not score 50 or more. As for Leicester, nil point flatters us.]
Well the difference between the two sides on the day reflects the difference between my finances and Bruce Craig's.
Since 1984 Bath and then Leicester have dominated the English club scene with welcome interjections from other clubs. Ironically it was the introduction of professionalism that appeared to end Bath's time at the top and start Leicester's.
Once again the game is at a pivotal moment relating to paying players and Bath are undergoing a significant resurgence in fortunes just as Leicester are finding it difficult to continue their dominance. If Leicester do fall from the top level, I hope we do not have to endure quite so long in the wilderness as our friends from Bath have done. Welcome back.
My worry is that Mr Craig's injection of funds and political input, while obviously to the benefit of Bath, may be of detriment to the wider game and by this I do not just mean the Tigers. It was at his instigation that the first Marquee player ruling was introduced and I suspect the recent addition of a second one was also strongly supported if not proposed by Bath.
It's his money and he can do what he wants with it (gracious of me, I know) and as a tax payer, I suppose the more that finds its way from his pockets to UK based entities, the better.
Enough of this drivel, let's move on to the game and produce some more.
The squads were announced as:
| | | |
| --- | --- | --- |
| | Bath Rugby | Leicester Tigers |
| 15 | Luke Arscott | Mathew Tait |
| 14 | Semesa Rokoduguni | Niall Morris |
| 13 | Jonathan Joseph | Manusamoa Tuilagi |
| 12 | Kyle Eastmond | Anthony Allen |
| 11 | Matt Banahan | Vereniki Goneva |
| 10 | George Ford | Freddie Burns |
| 9 | Chris Cook | Ben Youngs (c) |
| 1 | Paul James | Logovi'i Mulipola |
| 2 | Rob Webber | Leonardo Ghiraldini |
| 3 | David Wilson | Fraser Balmain |
| 4 | Stuart Hooper (c) | Graham Kitchener |
| 5 | Dave Attwood | Geoff Parling |
| 6 | Carl Fearns | Tom Croft |
| 7 | Guy Mercer | Julian Salvi |
| 8 | Leroy Houston | Jordan Crane |
| | | |
| 16 | Tom Dunn | Tom Youngs |
| 17 | Nick Auterac | Riccardo Brugnara |
| 18 | Henry Thomas | Tiziano Pasquali |
| 19 | Dom Day | Sebastian de Chaves |
| 20 | Alafoti Faosiliva | Robert Barbieri |
| 21 | Peter Stringer | David Mele |
| 22 | Ollie Devoto | Owen Williams |
| 23 | Olly Woodburn | Matt Smith |
There were rumours that these would not be the sides to take the field, what we actually saw was only different from the above in:
Both Leicester Centres are out, replaced with Williams and Smith, their places on the bench going to Sam Harrison and Javiah Pohe respectively.
So I think that swings the pendulum in favour of Bath before the first whistle and the Leicester rumours unfortunately proven true.
Will Manu's non appearance be less of a blow due to Allen also being out from a defensive perspective?
I'll be intrigued to see how the Front Rows go, before the game my money would be on Bath, particularly if Mr Barnes is not too interested in being strict. At 6 I don't think you could have a greater contrast in style with the excellent Fearns and Croft.
So the game kicks off and that really was the last time Tigers were in it.
We start by over kicking to the waiting Bath defenders who run it back dangerously a theme much repeated in the game.
We are stuffed in the first scrum but Croft rescues it from the eight's attempted pick up. Unfortunately only the first part of the preceding sentence was to be repeated all game.
Banahan is used down the left and thank goodness it isn't Watson, Morris tackles him well and he looks a lot slower than previous seasons.
We are inaccurate, we win a line out on our right then give it away for Bath to score through Rokoguduni on the other side of the pitch after only eight minutes. Ford converts well. 7 – 0.
Croft taps back the restart, Goneva takes on, Ben passes the ball to no one and it is lost, Banahan knocks on, scrum penalty, Twelve minutes,10 – 0.
We win another lineout through Croft at the front we then kick to Bath who score through Joseph, the replay shows Tait looking like a snail on mogadon. Good conversion, seventeen minutes, 17 – 0.
Bath are attacking up their left at will and making good ground every time.
We continue to kick what little possession we get to the Bath back three with eth same result.
We then get our first bit of pressure, a lineout 8m out which we win, it goes to ground Ben takes his time, no protection, Wilson comes through and hacks ball down the field, I thought we were lucky to get the throw in again.
Then BT decided to spare me any more pain for a while by freezing so I switched to Radio Leicester. Scrum, Bath Penalty (Radio Leicester don't agree). After a series of scrums on the Leicester 22 Bath let us off the hook by pushing early, I wonder why, they are enjoying such dominance they could count to five.
Ford scores a well taken drop goal which just reminds Leicester of the stuffing we are getting and our own inability to even look like creating a scoring chance. Thirty two minutes, 20 -0.
We then get some continuity but little penetration but let's not be greedy! Williams penalised for diving over at ruck, Radio Leicester disagree, my eyes do not.
Woodburn comes on for Banahan, there goes what looks like our best chance of keeping them out on that side of the pitch.
De Chaves on for Parling as blood injury, comes through a maul and gets hands on but Crane comes around the side and doesn't but is penalised. Thirty five minutes, 23 – 0.
Half time comes as a blessed relief.
So now we know how it feels to be utterly dominated in the scrum. It is no wonder that people didn't appreciate our play for all those seasons.
Bath have got a record crowd to enjoy our humiliation 12,817.
We look better in the second half but soon it is a penalty, forty three minutes, 26 – 0.
Again we look to have a little more urgency but with that comes the inevitable cock up of knock on, chip to Bath etc.
We have a lineout, we go for the catch and drive, we knock on in the maul and Bath score 90m upfield through Eastmond. Forty seven minutes, 31 – 0 and mercy of mercies Ford misses the conversion by hitting the post.
The subs come on, Tom Youngs takes exception to Wilson taking Salvi around the neck, thankfully no punches were thrown.
Bath decide to rest James & Wilson who deserve their ovation, "job done" hardly does their day's work justice.
I am struggling to recollect a worse Leicester performance, not to take anything away from Bath.
The only mystery to me is how have Bath not already scored four tries?
Harrison at least looks eager as do the new props, we have a scrum on the Bath 5m after being held up (we did get over their line once then!) and Bath tackle us back to half way. Tait then meanders slowly into two Bath players, we lose the ball and only a forward pass saves us from conceding another try.
Burns then chips into a Bath player's hands, Ford hoofs it down the pitch where Woodburn collects a kind bounce and after a good one two with Houston collects the bonus point try. Sixty six minutes, 38 – 0.
Auterac is then shown a yellow card for a high tackle, if they get another fourteen we might score?
We then look to have scored but Mr Barnes deems it a double movement. From the resulting penalty Bath then go the length of the pitch for Stringer to score. Seventy five minutes, 45 – 0.
Pohe shows some power, Mele then gets a red card for raking Attwood on the deck when the ball was in Barbieri's hands away from the breakdown. At least a Leicester player has mad Mr Barnes write something in his book.
So, well done Bath, I can only hope the defensive effort reflects the transition from what we had to what we are trying to get to. Ford rightly got man of the match and probably the 24th, 25th and 26th men of the match were Harrison, Pasquali and Brugnara.
View a Printer Friendly version of this Story.
Bath v Tigers AP Match Report
Discussion started by TheLeicesterTigers.co.uk , 20/09/2014 19:16
TheLeicesterTigers.co.uk
20/09/2014 19:16
What do you think? You can have your say by posting below.
If you do not already have an account
Click here to Register
.
Edited 1 time(s). Last edit at 2014:10:17:13:09:21 by Tiggs.
Dreadnought
20/09/2014 19:43
Dismantled, bullied and exposed by an excellent immensely physical and full strength Bath team.

Tigers lacked motivation, energy and physicality. We posed little to no attacking threat and alarmingly fell off tackles despite the appointment of a specialist defence coach. Bath had done their homework our plays had been clocked and were easily countered. Barnes was at his random best.

This performance is due in no small part to a seriously huge injury list after just 3 games compounded by signing 3 injured players (Rizzo, Thorn and Pearce).

A full strength Tigers are a match for any opposition our currently available squad is demonstrably not.
A full strength Bath side miss,Louw,GARVEY,CATT,Batty and Agulla.
Quote:

Bri
A full strength Bath side miss,Louw,GARVEY,CATT,Batty and Agulla.
And Watson
Stops we and bye, one

We were ice creamed

'Lions led by donkeys' .. Lest we forget
Sorry, only registered users may post in this forum.