Results required to achieve Top 6 or Top 4 ?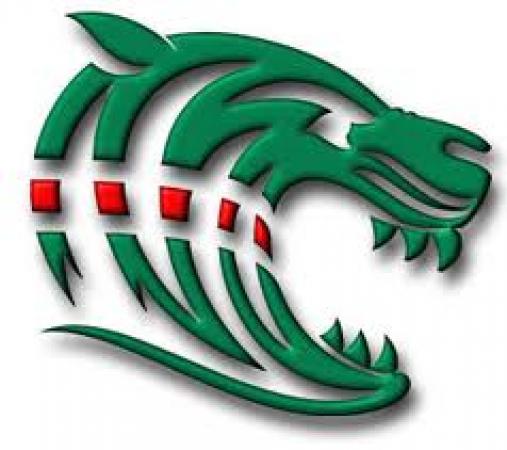 By Tiggs
January 24 2019
What do Tigers need to do to get a Top 4 or Top 6 finish ?
Well, it's getting closer, and it doesn't look easy from here on in.
Using recent years as a marker, to make the Top 4 will probably require 66pts.
As Tigers are currently on 29pts, we need another 37 points, 7 wins with try BP's, and a couple of losing BP's
That is a tall order indeed given the remaining fixtures, and the fact we have only 5 more home games Exeter, Wasps, Bath, Bristol, and Saints at home.
And away wins are in short supply, with few that look to be a likely win.
So it seems that Tigers need to concentrate on a Top 6 finish for Top European rugby next season ?
Again, using recent years, a total of 60pts is likely to be needed to quailify, and so another 31pts.
But where will these 31 pts come from ?
A v Sarries - Probably no pts here (0)
A v Wuss - Probably a LBP, but a possibility of a win ? (1/4)
H v Wasps - Probably 50/50, but a good chance of a LBP, or a TBP ? (1/4)
A v Sale - Another 50/50 with a good chance of a LBP, or TBP ? (1/5)
H v Saints - A good chance of a win with a TBP, just because the club will want to win this probably more than any other remaining game (4/5)
H v Exeter- Probaly no pts here either (0)
A v Falcons - A good chance of a TBP win at the moment, but if Falcons improve, a Friday night away is never easy (4/5)
H v Bristol - should be a win, but Bristol are capable of beating any one (4)
A v Quins- Probably the best chance of an away win, and a TBP (4/5)
H v Bath - Lets hope Tigers improve for the rest of the season, and this could be a win with a TBP (4/5)
So if my maths is correct, we might just get another 27-30pts, and that would mean falling just short of a Top 6 place, but it should be very close.
Does anyone else have a more positive prediction ?
View a Printer Friendly version of this Story.
Results required to achieve Top 6 or Top 4 ?
Discussion started by TheLeicesterTigers.co.uk , 24/01/2019 12:27
TheLeicesterTigers.co.uk
24/01/2019 12:27
What do you think? You can have your say by posting below.
If you do not already have an account
Click here to Register
.
The fact that the most likely losses are in the next few weeks, and the most likely wins are the last few fixtures, the confidence is unlikely to be very high by then, just to make it even harder !
Brownian Motion
24/01/2019 13:24
I'm feeling a little more positive than that...

A v Sarries - 1 LBP

A v Wuss - 4

H v Wasps - 4

A v Sale - 1 LBP, 1 TBP

H v Saints - 4, 1 TBP

H v Exeter- 1 LBP

A v Falcons - 4, 1 TBP

H v Bristol - 4, 1 TBP

A v Quins- 4

H v Bath - 4, 1 TBP

36 points would definitely see us top 6.
We did beat Sarries away last season.

A lot of that will depend on the teams, we could conceivably be able to play:

Genge---Kerr---Heyes
---Spencer---Fitz
Denton--Kalamafoni--O'Connor

White
----To'omua
----------Eastmond
------------------Owen
Holmes --------------Sarto
----------Veainu

in that match for instance if Kerr, Genge and Holmes get released (possible, probable, possible in that order for me) and Denton and Veainu get back fit in time.
Perhaps the points to get target will be a little lower than in previous years given the 'closeness' of all those in the league at the moment.


Still bloody hard to see how we're going to do it though.
Tom Paine
24/01/2019 16:55
Georgia on my mind. And that's looking on the bright side. Things could still go horribly wrong. Have just booked tickets for the Wasps game to lend my voice - it's all we can do.
What will, will be.. if we have to miss out then so be it..

I would rather the team evolve, learn and develop not under the pressure to get into the top six when the outcome is only a season of finishing bottom in the group again.

A good run in the lower comp maybe to the final could well be a better development of the team in 2019/20 when it's the word cup year and we will again be without the internationals.

And no I am not saying give up and Europe is not important its all about the longterm.
We will finish where we deserve to on merit. I loathe the thought of non-merit based achievement that is exemplified by ring fencing. We were once dominant, no longer the case. We'd better get used to it or change something. In some ways failing to get top 6, may be the kick up the jacksy that failing to make the pay offs didn't seem to deliver
Tom Paine
24/01/2019 21:43
But no one carries the can. They kick the coaches down the road (and don't think for a moment that Murphy is immune) and just carry on as if nothing has happened. I doubt even relegation would shift 'em, Stopsy.
Sorry, only registered users may post in this forum.