Tigers v London Irish Match Preview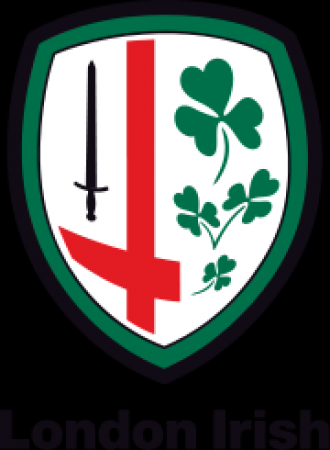 By ChrisC
January 2 2018
Tracks of My Years (with acknowledgement to BBC R2) By ChrisC
I'd been pressed to cook this Christmas Eve following a special request from one of our "Baby Boomer" (who'd have thought that a hitherto term of affection would have been transformed into a pejorative in 21st century England) friends for a Salmon Coulibiac at which my wife threw up her hands and told me I'd have to make it as she never had and wasn't about to start.
As we sat round in that afterglow of a good meal one of our number started the game so beloved of those of a certain age; "Favourites".
First up were cars, easy for me – my wonderful, fickle but beautiful Jaguar XJS. Next a lady's turn to ask; houses – less straight forward as out of the twenty-one houses we've owned in England we have been blessed to live in some lovely properties but my favourite remains our first here in the Peak District, which was a Sixteenth century stone house.
Next up; location, another easy one – Bewdley in Worcestershire, the prettiest of Georgian riverside towns.
Next was favourite job. Again surprisingly easy – the seven years I spent as an MD for a West Midlands plc. I still regret being tempted away.
Now though the tricky one – song/music. We all struggled as there'd been so many in our seventy years or more and so we decided that we'd change to our top twenty in chronological order and that when we met again as a group on New Year's Eve we'd reveal the "Tracks of our Years" and why we'd chosen them.
In the end they weren't always the best of songs but those which were evocative of the time or to which we had emotional attachments as were mine:
1 Peggy Sue – Buddy Holly – (My first single purchased for 3s6d)
2 Runaway – Del Shannon (Lunch time discos in the school gym when I first really discovered girls!)
3 Sealed with a Kiss – Bobby Vinton (Dancing with Penny at the Lyceum in London's Strand)
4 My Guy – Mary Wells (A memorable Bank Holiday visit to Margate by us Mods)
5 Midnight at the Oasis – Maria Muldaur- (At a dinner dance. A blessed respite at a troubled time)
6 Angie Baby – Helen Reddy (A big hit when I started going out with my wife)
7 Band on the Run – Wings (A new house)
8 Afternoon Delight – Starland Vocal Band (A holiday in Devon)
9 Bohemian Rhapsody – Queen (Christmas in Dorset)
10 Red, Red Wine – UB40 (Moving to the devastated West Midlands of the early 80s)
11 Easy Lover – Phillip Bailey & Phil Collins (Blaring in my XJS on a lovely summer's day in London)
12 Robert de Niro's Waiting – Bananarama (On the radio in beautiful Vancouver)
13 Little Lies – Fleetwood Mac (Being chauffeured back and forth from Birmingham to Lancashire)
14 World in Union – Ladysmith Black Mambazo (Watching the 1995 RWC while away from home)
15 Zoom – Fat Larry's band – (A dinner dance in Derby after a mad dash up the M1 to make it)
16 That Don't Impress Me Much – Shania Twain (The good days when I started work at Gloucester)
17 Driving Home For Christmas – Chris Rea (Doing just that)
18 Smoke on the Water – Deep Purple (The anticipation of a match at Welford Road)
19 Shiny Happy People – REM (Happy days at Welford Road)
20 When I Fall in Love – Nat King Cole (Just because it's wonderful)
Having declared our selections there was much nodding and "Ah yessing". But if we could only ever hear one song again which one would it be? There were some interesting answers.
After last weekend's loss at Sandy Park there needs to be some equally interesting answers for what's gone wrong at Tigers, who are now on their worst run of defeats for over half a century as well as languishing in ninth place in the league table whereas this time last year they were fifth.
Somehow even when in a threatening position at Sandy Park Tigers didn't look as if they had a plan how convert the chance unlike Exeter who looked like scoring every time they entered the "Red Zone".
Now on one occasion it's not unfair to say that Mr Maxwell-Keys should have penalised Armand for diving in to a ruck from the side, being off his feet, leading with his shoulder and taking out two Tigers players at a time when Tigers had some rare momentum. Mr Maxwell - Keys didn't act but then he was pretty much detached in that area aside of course from the de rigueur inconsistency. But none of that excuses Tigers' ineptitude.
London Irish for their part are still firmly rooted to the foot of the table but were good value at Reading for their defeat by Newcastle where they held the resurgent Falcons to a five point deficit and that in spite of being treated very harshly by referee Mr Foley whose hand went to his Yellow Card with the speed of light when Irish's Coman transgressed in the Falcons' Red Zone yet later, when the Falcons repeatedly infringed in the same area, Mr Foley just wagged his finger, sternly warned them and warned them again, and again but gave only penalties. So they played on until Irish made an error and had to settle for just three points from the advantage whereas they richly deserved seven.
Add to this a penalty given by Mr Foley against van der Merwe for not rolling away when the South African lock had his feet held in ruck and wasn't even interfering with play but later the same scenario, with a Falcons' player held in the ruck, was spotted. These decisions were responsible for a thirteen point swing against the hosts which would have been enough to give them victory, especially as the visitors didn't manage any kind of score after half time.
When Tigers visited Reading back in October they were in a rich vein of form but still only inched past London Irish by a single point so Matt O'Connor has plenty of work to do as at Sandy Park Tigers looked under powered, under coached and under prepared to cope with Exeter once they got into gear and having no answer to the Devon side's lethal rolling maul or pick and go. They'll need to be better next Saturday as the London Irish coaches will have been watching and looking to exploit the deep fault lines of their hosts.
They will, without doubt, be seeing a Tigers lacking in confidence as being ripe to give them their first win of the season and at Welford Road since September 2014 when they squeezed past the hosts by three points.
A first victory for the visitors would move them to at least thirteen points and with Worcester at home to Bath they may just feel there's a chance for them to close the gap to eleventh to just six points and they still have to play Worcester at Reading. They've everything to play for but then so do Tigers.
There seems to be only one facet of their game where Tigers have a plan and the ability to execute it and that's at the scrum but quite how long Dan Cole can go on playing for so many minutes is a major concern. He and Mulipola have to rely on Traynor and Baumann for relief and their
inadequacies are plain to see and, in the case of the American, stood out for the few minutes he played at Sandy Park. Polota-Nau had a good debut start and he should continue, especially as Tom Youngs looked to have picked up a hamstring problem, so Thacker will have to be dusted off for some pre Anglo Welsh practice.
For their part the London Irish scrum seemed to cope well enough with the tough and experienced Falcons crew.
All Black Franks had an unhappy time when he took on Dan Cole last time they locked horns so I expect it'll be Scottish international loose head Gordon Reid who'll be on duty again come Saturday. The thirty year old who joined London Irish from Glasgow for this season looked solid enough and with Cole presumably tiring after so many minutes playing this term this could be a closer contest than one might expect especially if Franks appears later when either Cole is running on empty or the substitutes are on.
On the tight head for the visitors I'd think duPlessis, the veteran South African who arrived from Saracens for this season after being with the European champions since the 2009/10 season, will give Mulipola plenty to think about having played well against Falcons.
With David Paice still serving the ban he got after a Red Card he picked up against Gloucester in December it'll probably be ex Queensland Reds and Brumbies hooker Fainga'a to start rather than young Woostencroft. Fainga'a worked very hard in defence and did little wrong last time.
At lock Irish started with Springbok van der Merwe who's joined from Ulster and Samoan international Paulo but I thought the defence looked more secure around the ruck when ex Tiger de Chaves came on and he certainly contributed well whereas I thought Paulo a bit anonymous.
Tigers will doubtless soldier on with Kitchener and Fitzgerald rather than give Harry Wells a start and given Tigers' travails in the back five I'm left to wonder what Wells has to do to get on from the start.
Against Falcons Nick Kennedy started Coman on the blindside and he was very committed and competitive so I'd expect to see him preferred again but well though Northcote-Green played my hunch is that we'll see the return of the uber aggressive Blair Cowan on the open side.
The quite magnificent Samoan international Treviranus, who's been with London Irish since he made his debut in December 2011 having joined from Connacht, is surely the first name on Kennedy's team sheet. The big #8 carried marvellously, the Falcons defence having to fight hard to restrain him and if there's any soft shoulders in Tigers' ruck defence there'll be big trouble.
With Cowan on parade Matt O'Connor just must have a proper open side on duty, ideally Brendon O'Connor who played in an A team fixture a few weeks back but, other than carrying water bottles, has not been seen since. What is going on? Tigers in O'Connor have one of the most accomplished open sides around, they are having problems getting quick ball from the break down while failing to stop opponents doing so. Where's O'Connor B.?
It's hard to fault either Kalamafoni or Mapapalangi so they'll surely keep their places.
The Irish loose forwards didn't give an inch against Falcons and if Tigers don't stop them getting the ascendency it'll be bad news – very bad.
Another ex Tiger, young Scott Steele was again preferred to new signing from the Melbourne Rebels Ben Meehan and I think this is most likely the starting order for next Saturday although Meehan looked sharp when he came on later last time but Steele looks calm and assured under pressure in a way that the superstar Ben Youngs doesn't.
The England incumbent still goes for the hail Mary dart too often and loses his support and he's still kicking too long. He needs to show more control and play what's in front of him not what he'd like to be there.
George Ford's Achilles heel has always been his inability to operate other than when in a cosy armchair provided by his forwards and therefore we're seeing the harum scarum play from Tigers all star back division but he'll probably get a bit more room to weave his spells this Saturday as I expect Youngs to also get an easier time and hopefully some respite from headless chicken syndrome amongst the Tigers' backs.
Another ex Tiger; Tommy Bell was injured for last Saturday but if he's fit then he's bound to start ahead of Marshall the ex Hurricane Kiwi full back who for me did nothing to gain him preference over the young 19 year old and current England Under 20 fly half, Brophy Clews who's yet to get his first Premiership start but went well against Stade Francais who also edged Irish by just six points in the second tier European competition.
Matt Toomua must feel he has the whole weight of expectation on his shoulders but he's not getting the space even he needs to get his backs into play although happily when Tuialgi got the ball at Sandy Park he didn't drop it. Toomua needs some space to get Tuilagi popping up on an unexpected line whereas at present the Tigers' attack might as well send the opposition defenders a note in illuminated script so obvious are its intentions. This may be the week it clicks for the Tigers' all star centres.
I thought the Irish midfield looked stodgy both in attack and defence as the excellent Mulchrone was missing after being forced from the field after half an hour in the previous match and was replaced by Fowlie who unluckily gave away a soft try when he kicked the ball to Alex Tait. Pasta Wallaby Luke McLean has been at inside centre on half a dozen occasions since his arrival from Treviso and I think he'll be preferred to young Johnny Williams this time as he gives more options and of course vast experience. Last time the Irish backs had one gilt edged scoring chance but Mr Foley called Fowlie back for an earlier knock on he'd not indicated.
Two more ex Tigers comprised the majority of the Irish back three against Falcons with Scot Greg Tonks scoring all of his side points and looking very solid in defence and under the high ball. Saracens bound Lewington worked hard but there wasn't much he could do this time to add to his half a dozen tries this season, which is some feat given his team's predicament.
The back field trio against Falcons was completed by twenty year old Joe Cokanasiga and while raw he's big so if he latches on to another aimless kick from Tigers then he's able to run over defenders.
Poor Jonny May looks like he's hunting for a game to play in, so little ball of consequence has he been getting of late and he made a horrible error to gift Exeter's Slade an easy try. Both he and Thompstone worked hard as did Malouf but they desperately need some decent ball to play with.
Ordinarily I'd be thinking that this match should be an easy five points for Tigers and set to send them back on winning ways but I thought that when Worcester came to play and started the current collapse in Tigers' fortunes.
I do think Tigers will win this time but my confidence, like that of the team, is a bit low at the moment.
That's the final offering of my Winter Quartet as we're soon setting off again.
I hope by the next time I write a preview we'll all be in the sun kissed uplands and basking in the vicarious glow of Tigers' success.