Exeter v Tigers Match Preview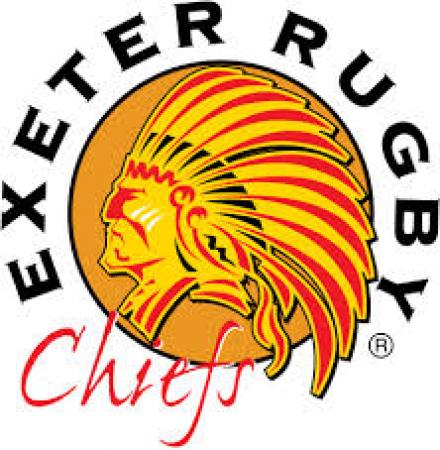 By ChrisC
December 27 2017
Peace and Goodwill. By ChrisC
The time between Christmas and New Year was the time when the business started to bring together the new designs that had been developed over the preceding months, in readiness for the main trade exhibition of the year.
The new products were organised for display on a ruinously expensive stand at the then recently opened NEC in Birmingham.
Traditionally ladies from the office had been in attendance during such events to dispense complimentary drinks and food to visiting customers. This was a practice that all our competitors similarly employed and it caused problems for us all. Jealousy amongst those not selected for this break from routine duties, consequent short staffing at the factory and inappropriate behaviour between females, out of their normal environment, and salesmen away from home for a couple of weeks and filled with libidinous intent.
I forbade any such liaisons between my staff and none wanted to aggravate me but that was the limit of my influence, what happened between them and employees of other companies was outside my purview.
I was fed up with this malarkey so determined to engage the services of a professional hostess. I brought the matter up with my boss who said that during a recent excursion to a local departmental store with his wife he'd met a young lady who was modelling clothes and who'd given him her business card which stated that she included exhibition work, such as I had in mind, in her portfolio of activities. Perfect!!!
She lived nearby so as she was working during office hours we made an appointment to visit her at her home one evening. She greeted us wearing a pair of jeans that had seen better days, a shapeless sweater and fluffy slippers. She certainly didn't closely resemble the glamorous likeness that adorned her card but seemed to know what was required having done similar work for motor manufacturers and had glowing references. So we engaged her services, agreed a fee, booked the dates and left wishing her a happy Christmas.
A few days before the exhibition opened she called me to ask what she should wear. Now I am the very last person equipped to answer such a question so I just said I'd leave it to her discretion, only stipulating jeans would not be appropriate. She assured me that she had exactly the thing in her wardrobe.
The opening day of the event arrived and, as was customary, I addressed the sales team as to the new products, prices and general matters of "housekeeping" including the innovation of having engaged a professional hostess.
While this was going on the young lady in question arrived wrapped in a voluminous winter coat, hat and boots. She waved to me before going into the private office, which was behind me, to prepare for the day ahead while I carried on with my briefing. My discourse was soon interrupted by a collective gasp from my audience. I looked over my shoulder to see that the young lady's winter boots had given way to vertiginious high heels, the hat removed to expose luxuriant shoulder length locks and the coat had disappeared to reveal a green coloured crocheted dress which left little to the imagination as far as her not inconsiderable personal assets were concerned, aside from the dress she wore just a tiny wisp of a G String.
Joanne was a consummate professional and fulfilled her duties with great aplomb and charm while skilfully repulsing any and all amorous advances. Never had one of our stands been so busy.
At the end of the opening day and once more clad in her outdoor clothes she enquired if I was happy with her work. I found for some reason my mouth had dried and when I spoke it was in a sort of falsetto. Clearing my throat I told her that I was very pleased – now came the tricky bit – "errrm – just one thing though" I said, a concerned look came over her pretty face, she cocked her head to the right; "Oh what's that?" she asked. I cleared my throat again – "well errrm could you include some additional underwear with your outfits in future?" She smiled, giggled and said that she understood, adding that everybody had been very friendly. "Hmmm! That's nice" I said while thinking "I bet they have!"
If only there'd been the Internet and Google in the early 1980s. I could have saved myself some embarrassment by identifying that her modelling with clothes wasn't her main occupation, as readers of the "lads' mags." of the day could have testified.
For the rest of the two weeks she was more modestly attired. Visitor numbers and sales remained resolutely high throughout the fortnight. Hopes, I guess, sprung eternal of her resistance weakening to blandishments or at least there being a sartorial repeat performance of that memorable opening day. I can report that there was disappointment on both scores!
Tigers this weekend will enter the contest with last year's play-off winners; Exeter Chiefs, having their hopes similarly springing eternal but I've no doubt given recent past experiences at Sandy Park an outcome of disappointment could be waiting as we need to go back to September 2014 to find the last time Tigers carried off the spoils from the Exeter venue.
That day tries from Ben Youngs and Anthony Allen, as well as an eleven point contribution from the boot of Freddie Burns, generated a four point victory with the score at 24 points to 20 in favour of the visitors. Mr Doyle making his presence felt by sending Goneva off for a ten minute rest, the Tigers' winger returning only to then knock on denying Tigers a match winning score as time ran out.
Last weekend Tigers welcomed Saracens to Welford Road and sent them home with a spring in their step.
Exeter meanwhile trekked up the motorway system to visit Franklins Gardens with thoughts of turkey and mince pies beckoning them and their faithful supporters home those hundreds of miles on a dark winter's night.
And as they set off they would have been highly delighted with another try bonus win against the hapless Saints for whom, had Mr Foley been in a less humanitarian frame of mind, it could have been even more of a pasting. Dorian West's pack was a mess while Rob Baxter's was an implacable force of nature.
There's a relentlessness about Chiefs although I have seen them more so in the back division but in part that was due to Mr Foley permitting Saints to be offside at most rucks which stifled the visitors brio somewhat. But for all that another step for Chiefs toward winning the league and maybe even the knock out cup again.
The following afternoon the stuttering Saracens visited Welford Road to meet the troubled Tigers who were trying to avoid their fifth loss in a row while the visitors were looking to stem a five match losing sequence and it was Saracens that prevailed as the hosts produced yet another sclerotic performance. I was taken back to when it was seen as a cataclysmic disaster for Tigers to concede on three consecutive occasions now five defeats merely produces a well rehearsed stream of platitudes from the management.
In spite of O'Connor seemingly having little appreciation of forward play and the board still in denial of their seduction by Mauger into concentrating resources into the more glamorous backs, which I would guess was one of the points of contention between Richard Cockerill and the assembled forces of Mauger and Peter Tom, for let us be clear here the board is merely a tool of the Guernsey based Chairman who retains control of the club along with his tax exile compadre, the scrum at least went well and deserved more of a reward from the match officials who dithered and procrastinated in the face of repeated infringements by Vunipola.
The spreading thin of resources on the pack is seeing Cole, who was quite magnificent on Sunday, playing too much rugby and Mulipola shouldn't be playing as long either but with only the surely cut price Traynor and Baumann in support there is realistically little choice.
We do now have Polata-Nau in place with a new young prop reportedly due from Argentina but in the case of the latter I fear it's too little too late. In Genge Cockerill saw a diamond in the rough, in the Argentine I fear the board have seen availability and price.
So I expect the triptych of Cole, Youngs and Mulipola to be thrown back into the fray, although I'd start Polata-Nau, to face the threat of Moon, Cowan-Dickie, who was extraordinarily good at Franklins Gardens, with Francis replacing Harry Williams. I don't see this latter change as necessary but as Rob Baxter has the resources he'll probably use them, otherwise it'll be the tonsorially challenged Williams – it actually makes little difference to the well oiled and coached Exeter machine.
Both front rows know each other well and if Cole is not too tired then I can see him again anchoring the scrum to Tigers' advantage.
At lock it's a different matter. It's here again that we see the folly of the Tigers' board diverting resources, with Barrow reportedly injured, Kitchener looking worn out and dispirited by the unremitting grind of continuous selection and Fitzgerald at best a stand in. It'll nevertheless fall to Kitchener to head up the Tigers faltering line out. Although I'd start Wells alongside him to give ballast at the scrum and breakdown.
As for Exeter they can choose from Jonny Hills, Skinner and Mitch Lees and my guess is that Skinner will get the start this time alongside Lees with Hill coming on later.
Exeter made a terrible mess of Saint's line out last Saturday with Don Armand at the forefront and who was at openside as Kvesic was rested.
Armand made a good job at the breakdown as well being fast over the ball and if Kvesic is selected this time, which I think, if fit, he will be, and Matt O'Connor continues with the wrong headed policy of selecting Williams at openside, even though he has O'Connor, Hamilton and Evans available to him, I can see Tigers again being whistled off the pitch as Cole tries to fill in for the absence of a "jackal" in the Tigers' ranks.
Williams isn't back to his pre injury self with something odd having happened to his tackling technique but if O'Connor is so enamoured of him then at least play him in his best position on the blind side or even have him on the bench with Mapaplangi wearing 6.
Tigers need a link man that a real openside provides between the pack and the backs and the absence thereof is, in my estimation, much to do with the disconnect between the two divisions and that Exeter have in Armand or Kvesic.
Sam Simmonds at #8 for the Chiefs is very impressive, possessed of an athleticism that maybe Waldrom is not and the ex Tiger is now back in the position of playing second fiddle to Simmonds as he was to Jordan Crane, a situation that clearly irked him at the time but for all that on he comes from the bench and likely as not scores after a period of trademark unrelenting try line pressure from his team.
That Ben Youngs and George Ford are, on paper and their England form, the class acts the collegiate of Exeter put the more prosaic talents of Chudley, to my mind a rounder scrum half than White who seems vulnerable with his box kicking, and Steenson almost on a par.
Youngs at last showed some of the sharp thinking for which he's famous against Saracens but his box kicking was still wayward and needs to be higher and shorter to give his chasers a chance and without the link man previously mentioned his open play is stilted and telegraphed which puts Ford on the back foot and harried in a way that Steenson isn't.
It is true to say that Steenson is still moved out of harm's way when in defence whereas Ford is not and Tigers should be looking at the 10-12 channel to exploit this frailty with Toomua the perfect exponent but he needs front foot ball from his pack.
Sam Hill is an impressive player that feasts on the platform he's afforded so it'll be interesting to see if Slade is moved from the discomforture he obviously felt in the #15 shirt back to outside centre where he's at his classy best with hand and foot and whether Whitten, to my mind the weaker link against Saints, is relegated to the bench from where he can multi-task.
Manu Tuilagi is still possessed of wooden hands and must take care with his tackling technique, which while no worse than many another player, his heritage and the big hits for which players of South Sea island are renowned, marks him out for the match officials in these dog days for our sport. Perhaps this week he'll repay our patience and give Slade a rougher ride than that to which he's accustomed.
As I've mentioned Slade wasn't having the happiest of times at full back in place of the injured Dollman and if he's still counted out Jack Nowell should, in my view, be the last line of the home side's defence while for Tigers Tait should continue having found some much awaited form.
On the wings I expect the rejuvenated Woodburn to start again and demonstrate how much he's improved since moving from Bath where he occupied the netherland. Now he's preeminent in the air and a constant threat in attack. If Nowell does move to full back then James Short would probably get the start on the other wing and we all know how dangerous the ex Saracens can be with ball in hand.
For Tigers I don't expect much change from Matt O'Connor and that Jonny May, who was immensely unlucky to collect a Red Card for two supposed deliberate knock ons, another law that's been suborned by match officials more suited to working in some petty bureaucratic role and the penalty try emanating from the first being totally wrong as the pass concerned was already destined to pass behind the advancing Maitland. This week young Craig Maxwell-Keys is in charge at Sandy Park and who last officiated in Tigers victory over Gloucester at Welford Road back at the start of that run of successes which came to an abrupt end in Paris a month later.
Thompstone was his usual industrious self last Sunday and made a lovely score for a sharp looking Tait.
My worry is that unlike Exeter, who have a clear strategy which they execute with admirable skill and determination, Tigers don't seem to have a plan. Yes there are the odd training ground moves tried but most fail due to lack of skill or lack of coaching but mostly it's lateral play with little ground made and then, in frustration, the ball is kicked away.
The set piece scrum aside I can't see, on last weekend's evidence at least, any facet of play where Tigers are looking competitive with the Chiefs' well coached, well organised and more skilful bandwagon.
I'm depressed to have to say that I see little chance of any of Tigers' supporters misplaced hopes being fulfilled at Sandy Park and that Tigers will suffer yet another defeat, the sixth in a row!
Hardly the happiest of New Year's Eves if you, like me, are a Tigers' supporter seeing the club mired in mid table and looking unlikely to reach the end of season play off competition with even European participation looking under threat.
I hope to be back next week for my last offering before we set off and able to be more upbeat.
Meanwhile Happy New Year.
View a Printer Friendly version of this Story.
Exeter v Tigers Match Preview
Discussion started by TheLeicesterTigers.co.uk , 27/12/2017 12:44
TheLeicesterTigers.co.uk
27/12/2017 12:44
What do you think? You can have your say by posting below.
If you do not already have an account
Click here to Register
.
Edited 1 time(s). Last edit at 2018:01:05:12:10:04 by Tiggs.
Thank you Chris, if you like us you have a covering of snow this morning and returning to the warmer climate of Spain I wish you well.

Hope your recovery will continue as we put aside the disappointment of us all without your musings

Best wishes
Thanks once again, Chris, a sound analysis and, I fear, a pretty accurate result prediction. Wouldn't it be great if the lads were to confound us all?

Here's wishing you and Helen a happy and healthy new year.
Many thanks Chris your previews are a beacon of enjoyment in this Tiger's rugby life.
Oh no! Not another defeat!

The referee is the final arbitrary
.. dementiaaahll!
OAP (Over a pint)
29/12/2017 10:07
Always enjoy your preview and for once hope your predictions are correct. I won't be at the game as my dear wife and I have returned to Cheshire after fourteen happy years in Devon.

However there will be two different points of view facing the tellybox screen as my son in law will be sat alongside wearing his Tigers shirt and probably watching an entirely different game to me or at least that's the impression you might get. My two younger grandsons may possibly wear either Chiefs or Tiger shirts as they have both as my daughter sensibly supports Chiefs.

As much as I am convinced Chiefs will win, who knows? I was convinced I'd win the Euro Lottery the other week but didn't. So for those oh you travelling have a safe trip and for those of you on the settee try to avoid any alcohol until later because it will be a long day.

Happy New Year to you all and after you've played us may your fortunes improve.
Thanks Chris.
Quote:


for let us be clear here the board is merely a tool of the Guernsey based Chairman who retains control of the club along with his tax exile compadre


Glad I'm not alone in reaching this conclusion.
As for the match analysis and prediction, unfortunately I fear you are correct again.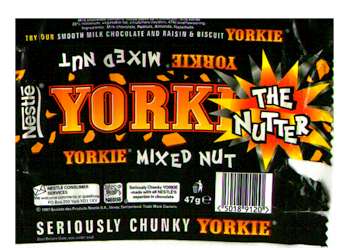 tigerburnie
30/12/2017 18:38
I'm expecting a closer contest, Taf starting and a different skipper will have a big impact, remains to be seen if it's positive or negative. We have a good starting side, they just need to take the game by the scruff of the neck and keep on side with the ref.
I hope we come off the pitch having played well. Anything else is a bonus
Sorry, only registered users may post in this forum.