Tigers v Wasps AP Match Report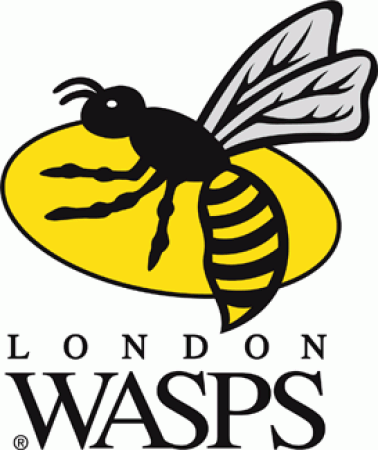 By RichW
December 2 2014
Ok – I promised a match report so I suppose I better deliver but Saturday's encounter with the Midlands latest sporting franchise was not one to be much remembered or reported. The writing of this has brought little pleasure and consequently I hope that you will all forgive me if this report is less well developed than some might wish.
Encounters with Wasps have been, over the last decade, among the most tense, exciting and fiercely contested we have seen but Saturday's game (at 3pm – on Saturday no less) was not one of them. Yes it was fiercely contested and there was a sort of late tension to proceedings but a thriller it wasn't.
After the previous week's dysfunctional stuttering 5 pointer versus table propping London Welsh we should perhaps have expected what we saw – but hope springs eternal etc etc. Tigers started with possession and phases but then came the first of oh so many handling errors as Laurence Pearce making his long awaited first start dropped the ball as he took it up and so a theme for the day was set.
As if wishing to join in the fun the visitors' handling was also poor and from their errors the Leicester scrum began to assert the early dominance from which the supremely accurate Owen Williams was able to establish a 6 point lead with penalty kicks successful from half way. It was hardly thrilling stuff but still early – we live, as I say, in hope. Wasps were contained by the excellence of the Tigers defence, which is however we may moan, to be lauded, and they were able to answer only with a 3 pointer of their own from the boot of Andy Goode returning once more to his old Manor in order to take on yet another of his successors.
Goodey was adroit and sharp as ever as he ran the show for the visitors and they looked the neater, more inventive and more organised in the backs. But for all their invention they rarely looked likely to break out being well shackled by the Tigers defence through a first half that featured some pretty basic rugby and a whole lot of errors.
Tigers will almost certainly have considered themselves unlucky not to have been another 5 or even 7 points to the good when at last they produced some decent ball, generating some phases in Wasps territory, and while they hesitated, spurning two early opportunities to go for the score, they finally created what looked to most observers, like a try for Miles Benjamin. With the visitors pinned back on their line the merest crack was created on the right flank and the big winger crossed in the corner and seemed to have got the ball down despite a tackle at least as high as two deemed so earlier by Mr Pearce.
The TMO deemed differently though seeing something, a knock-on, that others did not. Why, however, there was no subsequent penalty (as the penalty was committed on a man in act of attempting to score a penalty try) was a mystery which we will never be able to answer. It was an example of inconsistency from the referee on a day on which he was, some interesting ideas on what constitutes 'straight' at the scrum aside, really quite steady, making few errors and displaying good empathy for the game. It was all undeniably disappointing – not least because there had been so little else to delight in.
The only other light in an otherwise gloomy, leaden and error-strewn first half came in the form of Williams' kicking with him slotting a third monster kick – from beyond 55 metres and inspiring some (well me) to call for the posts to be moved back to make it a challenge. Tigers took a worthy though hardly inspiring 9-3 lead with them at the break.
It truly had been a dire half and it ended with a nonsensical, panicky attempt at a drop goal by David Mele (who was having a game to forget) when Tigers had again established some brief continuity of possession and territory and things cried out for patience. His nudge was charged down causing defensive panic but Allen scrambled and blushes were saved by virtue of the visitors' handling being barely better than Tigers'. It was an option that had served to undo the nascent good work that had gone into creating the platform which was also to become a recurring theme.
Still – one hoped that the second period would be better. It wasn't!
I mentioned that hope was a problem…
<intermezzo
Some of the more eagle eyed amongst you will have spotted a rather odd, not to say lunatic looking fellow waving his arms around in the middle of the pitch during the half-time hiatus while a pleasant looking child (fortunately for her she takes after her mother) completed an obstacle course in competition with a besuited Welford. This gentle reader is your webmaster Tiggs. More amazing than the fact that the club allowed this madman onto the pitch I think he wasn't even drunk!>
And so back to the game and from bad to worse at the kick-off with David Mele's day getting worse as he produced another horrible error in failing to get his clearing kick away. I'm not actually sure, as I write this some days later, that he has even now finished that kick! The hesitation, the deliberation, the extra step. So slow! It was an easy matter for Wasps centre Alapati Leiua to charge it down, re-gather and score with Goode adding the extras.
Without really looking like breaching the Tigers redoubt Wasps found themselves in front and still Tigers stuttered and stumbled and exasperated in possession.
But, for what seemed like the first time in living memory, Tigers were able to introduce replacements able to make an impact from the bench and Leonardo Ghiraldini, Michelle Rizzo and Robert Barbieri were introduced to replace Tom Youngs, Marcos Ayerza and Laurence Pearce and bring renewed impetus. Barbieri was especially effective, though he also seemed to quickly catch the 'do-the-good-stuff-then-screw-it-up' bug. But it was Sam Harrison who really made a difference; introduced after further errors of judgement from the sluggish Mele – why oh why, tell me someone, would you kick away good front foot scrum ball? And kick it in front of the opposition back three at that? He gave way to Sam whose arrival made an immediate impact.
The ball was suddenly quicker from the base and he cranked up the tempo. If Tigers couldn't prise a decisive opening they at last found themselves on the front foot to craft a couple more penalties from the unerring boot of the Welshman's field-gun boot and sat on a 15-10 lead inside the final quarter. Things should have been if not comfortable, controlled, safe.
They weren't. Did I mention ruining their own good work?
Errors returned – though I'd forgive Harrison's knock-on as he tried again to inject pace into the game from the base. Quick to the breakdown he saw around the fringes, a half gap cracked open by the tempo he had injected and where to date there had been none. His fumble was perhaps an unfortunate consequence of trying too hard but its timing as Tigers found a little shape and rhythm was regrettable and let Wasps back in. And they were quick to reclaim that initiative and the territory too, forcing two penalties of their own which Goodey knocked over with ease to grab a solitary, 1 point, lead late in the game.
But if Tigers are currently blunt they are at least cussedly so and there is something to be said for obduracy. Neither Williams nor his team-mates were done and they manage to force Wasps into a final infringement in order to give Owen a last opportunity to fire up the field gun. It was an opportunity which he took with icy aplomb.
There was still time for a little late tension as the visitors mustered one final attack but if Tigers cannot presently muster much by way of an attacking game their defence has gained a vice-like parsimoniousness (take a bow Mr Blake) and they forced that final sortie into touch. A couple of lineouts later and Mr Pearce put the game out of its misery at last allowing us all to depart barely entertained but at least in the knowledge that Tigers sit equal 4th. Rarely has the adage about winning whilst playing poorly felt so apposite. It remains true but equally rarely has it left one so unsatisfied.
There can be – will be I warrant – no complacency after such a victory. The lack of attacking wit or precision cannot be under-stated. Yes there is still some rustiness to work off across much of the team and we might allow that some of the precise workings of an effective attacking game require honing. One might also concede that guys like Matt Tait and Tony Allen are showing signs of some returning form and with Pearce, Youngs and Ghiraldini we have ball carriers are available again to create space, but the lack of ideas and understanding leaves one bemused and concerned.
I do not expect a sudden miraculous rebirth of the form that made Leicester's attack so potent 18 months ago and I am aware that as a rule we present a lesser attacking threat this side of Christmas but there is much to be done by Geordan to reinvigorate an attacking game that seems bereft of understanding and craft. No not miracles just progress; some sign of development.
View a Printer Friendly version of this Story.
Tigers v Wasps AP Match Report
Discussion started by TheLeicesterTigers.co.uk , 02/12/2014 21:49
TheLeicesterTigers.co.uk
02/12/2014 21:49
What do you think? You can have your say by posting below.
If you do not already have an account
Click here to Register
.
Edited 1 time(s). Last edit at 2014:12:09:18:58:29 by Tiggs.
In fairness Steve that was so poor I rather feel that I ought to do another - I'll do the B**h game if no others volunteer?

...
You can't make a silk purse out of a cow's ear Rich.
I certainly enjoyed the read, and it was entirely accurate in my "eye".
As I said many thanks.
The kids did enjoy their half time activities, added to both my daughters being Tigers Cubs in previous weeks, it is a fact that I have spent more time on the pitch that half of Tigers playing Squad this season !! I really should have taken my boots with me !!
many thanks Rich, I think Sam's knock on was courtesy of Kitch adjusting his feet and knocking the ball from his grip.

The 4 league points gathered will live longer in the memorythan the game itself.
Duncan Keene
03/12/2014 09:25
Spot on in all manner, well written Rich.
The game may have been dreary but this report is most certainly not, and is far more worthy of publication than anything Dreary

Bless you, kind Sir

The referee is the final arbitrary
.. dementiaaahll!
Nice one Rich! Haven't watched the match yet - sounds a bit grim though.
Sorry, only registered users may post in this forum.