Wasps v Tigers Match Preview by ChrisC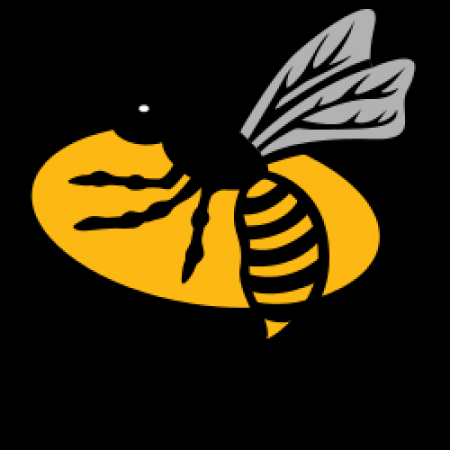 By ChrisC
November 28 2017
A very big, and warm welcome back to Chris, who is once again able to provide us with one of his monumental previews. I am sure that everyone has been looking forward to this for what has been far too long !! All the best for your continued recovery, and I hope that both you and Tigers can continue on an upward curve together for many years to come ! Many, many thanks Chris from us all.
Illness reduces one's world to the physical confines of the sick room, horizons disappear and it becomes the new reality.
Time passes in a miasma of sleep and the effects of medication. In my case, with sight dramatically reduced, it was only the arrival of food and the medication that provided punctuation to the day. Was this morning? Was it afternoon? Was it time to officially sleep perhaps?
Sometimes there were muffled voices from below, a telephone somewhere stridently demanding attention, a radio or TV on low volume. My wife's frequent visits of enquiry and the imparting of good wishes from friends, acquaintances and relatives.
These lessened the disenfranchisement that confinement to a crepuscular world brings. The isolation is less when one knows one's not forgotten.
Even now some effects of the episode remain. I tire very quickly and when in England am most often cold. However as clouds have silver linings, I lost a good deal of weight!
Friends rallied to us and one in Spain offered us her house for as long as we wanted it. I'd progressed from the child physician, who'd caused such damage by denying I had a problem that inhaling menthol fumes couldn't cure, to the belated care of a senior partner, who after much sucking of teeth, agreed that I could travel, prescribing a supply of the appropriate drugs, initially denied, to carry with me and provided a legend for the local health professionals with a stern admonition that I must return if I started to relapse.
So we unexpectedly returned to Spain where we spend the permissible months after which the mores of Spanish bureaucracy, especially acute when dealing with foreigners, demand we leave for a while.
I haven't watched much rugby in the intervening time as while BT Sport is shown in a few bars in Spain it's primarily in the tourist hot spots which are away from us and it's only quite recently that I've discovered the advantages of subscribing to a VPN. So I am unable to offer any coherent in depth observations of the last two seasons or the beginning of this.
So you must forgive me, after absences from these shores, writing and the sport itself, any rustiness this piece displays.
The East Midlands has also become a smaller world where Premiership rugby is concerned with Wasps now ensconced at Coventry's Ricoh Arena completing a geographical triumvirate of Premiership rugby with Northampton Saints and this week's visitors; Leicester Tigers.
Wasps started the new season well with a thumping half century of points seeing off Sale Sharks who, in defeat, slotted thirty-five of their own. Next it was down to Sixways for another victory but then Quins came calling serving up a surprising defeat at the Ricoh. Another defeat followed at the hands of last season's winner of the play off competition when Wasps visited Sandy Park only for Bath to be the next visitors who inflicted a twenty-five point score to the nine managed by the hosts.
A trip to Barnet to meet with Saracens failed to stop the slump when Wasps were sent back up the M1 thinking about the thirty-eight points they'd conceded while managing just nineteen of their own.
The European Cup then took centre stage and Wasps got off to an inauspicious start in Belfast, losing by nineteen points to nine, the try line again escaping them. In the process they also lost ex London Irish hooker Tom Cruse to concussion and a broken thumb, he's not been seen since.
Things finally took a turn for the better when they spanked the visiting Quins in the next round before meting out some similar punishment to the troubled Saints at Franklins Gardens as the Premiership briefly lurched back ahead of the Anglo Welsh Cup demanding attention – a competition unloved but dogged. My goodness the season's a mess.
Since then Newcastle have felt the weight of Wasps' frustration, heading back to Kingston Park nursing a forty point lesson from their hosts, now shorn of their internationals, while mustering just ten points in reply.
Next a visit to Reading beckoned still without a brace luminaries in the shapes of Joe Launchbury and Elliot Daly who were playing superbly against Samoa at Twickenham.
Wasps, after a disappointing first half display with the only score a penalty from ex Tiger Tommy Bell on the thirty minute mark for Irish, rallied to squeeze home by seventeen points to thirteen with tries from Johnson, Carr and Bassett. The Coventry based club ending the weekend sixth in the league while Tigers slipped to fourth.
After their early season travails Tigers started to look a lot better, after the opening brace of losses which saw them in the basement of the league at eleventh, when a run of wins graced the record books, only broken by a close fought setback in Paris until the debacle witnessed at Welford Road last Saturday afternoon.
Sans key players: Dan Cole, Ellis Genge, Ben Youngs, George Ford and Jonny May, all absent on international duty, they awaited the arrival of Worcester Warriors buoyed by their first win of the season over the aforementioned troubled Saints. The visitors got off to a great start with Tigers' feeling that tackling was merely a tiresome option. It appeared that in the absence of Ford G. and Toomua nobody was calling the defensive plays resulting in more dog legs than at Battersea Dogs Home. An embarrassingly poor performance by Tigers leaking no fewer than five tries.
With the RFU funding jamboree now over Matt O'Connor should opt for Cole and Genge, who got through the Samoa match unscathed, to start with the England half backs and try machine Jonny May, the latter dependent upon the outcome of the HIA that he was subjected to following what looked like a pretty innocuous bump at Twickenham.
With Tom Youngs hopefully fit to resume at hooker a full strength first choice starting fifteen is needed to have any chance of a bounce back from last Saturday's embarrassment.
Matt Mullan tore a tricep in the match against Saints and has had surgery, again missing out on any chance of adding to his international caps. The Brighton born prop is not expected back anytime soon and so it looks as if Simon McIntyre will start. He's been with Wasps since he joined from Sale way back in 2011, making his debut against Exeter on 25th September, when he came off the bench. The vast majority of his appearances have been as a replacement and he could find life a little more awkward with Cole eyeing him up instead of Irish's Hoskins against whom he went well.
Hooker is an issue for Dai Young as with first choice Tommy Taylor sidelined until Christmas the #2 shirt is with Ashley Johnson and Tom Cruse however with the latter also injured it's fallen to the South African to fill the starting spot, supported by Wallaby Nathan Charles, who's joined on a three month deal from Bath, where he'd been since the spring on another short term deal to assist with their own hooker injury crisis. I wonder if he has blue light flashing on his back!?
On the tight head the ever impressive Jake Cooper-Wooley brings stability to the front row doing a job on World Cup winner Franks and the rookie referee last time. The Welshman, who's also terrific at the breakdown, will face Genge for a real workout. With ten caps to his credit Irishman Marty Moore is in the Wasps' ranks having joined from Leinster but he's struggled this season, managing just a solitary Premiership start, so has decided to head back across the Irish Sea at season's end to join Ulster.
In all I think that at the scrum the hosts will find their hands full.
Launchbury didn't last the first half at Twickenham, being forced from the field with a shoulder injury. So it seems the athletic and canny Gaskell will again be partnered with academy graduate Will Rowlands, who had a breakthrough season last term having returned from a loan deal with Jersey, keeping the more experienced James Gaskell and Kearnan Myall, both ex Sale, on the bench for the most part.
Tigers' line out has been wobbly and Kitchener made an indifferent start to the season but having started looking better things regressed somewhat of late maybe due to personal issues about which we now know. Having seen a bit of young Wells I'd be tempted to partner him with Barrow from the off as the Wasps' pairings will probably find the robustness of a Wells/Barrow duo more of a challenge, especially in the maul, which is now absolute chaos with referees turning up the "randometer" to maximum power, in what will be a strong suit for the home side.
The problems Dai Young has at hooker have a domino effect when it comes to his back row as my guess is that he'd like to be starting ex Rotherham blind side Alex Rieder but he's still recovering from the dislocated shoulder he got after eleven minutes of the match against Quins in late September. Ashley Johnson is next on the rank but he's needed elsewhere, so in spite of a lack lustre showing against Irish, James Haskell is likely to add his considerable musculature to the Wasps' starting line up.
With Nathan Hughes broken by England and out for a couple of weeks with a bruised bone in his right knee Springbok Nizaam Carr, who's arrived from Stormers, marked his starting Premiership debut with a try as Guy Thompson had moved to cover the open side in the absence of Thomas Young who pulled out at the last minute. If Young's fit then I'd expect to see him resume his open side slot where he's very accomplished with Thompson, whose turnover saved a try at Reading, returning to #8, where he's a very capable deputy for Hughes, having been the go to man last term.
Tigers' back row should have the aggressive Mike Williams putting himself about in the #6 shirt from the start with Mapapalangi coming on later to exploit a tiring defence.
O'Connor should be on the openside with Kalamafoni continuing the excellent start to his Tigers' career at #8 and on last Saturday's showing his defensive prowess will be welcome.
In open play I feel the Tigers' trio would give their opposite numbers plenty to ponder but when it comes to the breakdown – honestly who knows? I've watched some rugby now and my first thought was "what the hell's going on here?"
The referees appear to have abandoned any pretence of consistency, players dive over the top of rucks like Exocets and mostly escape any sanction. Players have extended the mythical "gate" wide enough to grace the entrance of Buckingham Palace and get away with side entry as it's sometimes sanctioned but sometimes not. Players seal off at will and sometimes get pinged and sometimes not. What chaos. What anarchy. What a shambles. Who knows what'll happen? Depends on the people laughingly called officials and who knows what they'll do? Not me, that's for sure!
There's a job share going on at scrum half for Wasps with young Robson, who really struggled to get game time when at Gloucester but never failed to impress me when he did, heir apparent to Simpson who's still a force but Robson's the future as we saw on Sunday.
Danny Cipriani has built on his transformative period under Steve Diamond and although injured in the same fixture as Mullan has recovered ahead of schedule coming off the bench last time against London Irish with Gopperth moving to inside centre slot for the final quarter. Cipriani looked very smooth and accomplished. It'd be a big call to start him ahead of Golden Boot Gopperth but my guess is it'll be Cipriani wearing ten against Tigers.
The visitors will have the England half backs available to them after good international performances and I expect to see them start, with the caveat that Youngs B. Does not suffer an "after the Lord Mayor's Show" match and, as has been the case in the past, produce a semi-detached performance.
It would be a rueful match-up between George Ford and Cipriani with the thought having surely crossed the Wasps' man's mind, when watching Ford play and picking up MOTM against Samoa, "it could've been me".
Cipriani will maybe feel he has a point to prove and just force his kicks and passes that bit too much as is his wont which could court disaster when Tigers have the likes of Malouf, Veainu and the predatory May just waiting for a stray pass.
With the excellent and hard working Daly missing with England, where he was oddly utilised on the wing, Dai Young has been doing a bit of mixing and matching with Springbok de Jongh moving to cover for Daly while Eastmond, who should be happier in Coventry than he was at Bath, made his debut against Falcons and picking up a knock to the head, the HIA protocol seeing him excluded from the squad for London Irish, so thirty-one year old Fijian Lovobalavu, signed from Bayonne where he was a regular starter, got his fourth start of the season but it was an indifferent performance and I can't see him featuring next time.
Sadly Tigers look set to be denied the presence of both Matt Toomua, who has been absent with a bruised knee bone and Manu Tuilagi, the duo having made its only appearance on the opening day of the season.
It's instructional that prior to this the last time what could be considered a Tigers' first choice centre pairing appeared was when Allen and Tuilagi started against Exeter on 13th September 2014!
For now Matt O'Connor should continue with new boy Gareth Owen in the twelve shirt, who looks a promising acquisition and I'd give Tait a start at outside centre. They'll have their work cut out against de Jongh and Daly and I can see problems for Tigers if their half backs cannot weave some magic. It's all very well having a dynamic back three but they can't create sparkling raiment if only shoddy is supplied them.
The respective back threes could serve up a veritable feast if the eternally tricky Christian Wade lines up opposite Jonny May.
Both have been troubling the scorers with some regularity, Wade slotting seven tries from ten appearances while May has produced ten but from nine. May is deceptively rapid with his long stride whereas Wade looks to be moving faster due to his shorter stride and more compact frame.
I can imagine that Ford will be looking to cut out the fiercely contested centre, by hand or boot, to get the ball to his back three with the utmost despatch especially as May is 11kgs heavier and taller than Wade so Wasps' are unlikely to win an aerial battle on that flank and the current England winger is the better defensively.
Having seen some footage of the Anglo Welsh match against Bath I'd be tempted to give Jonah Holmes an opportunity if May is counted out by the HIA protocol. Holmes did manage fifteen tries in his last Championship season so seems worthy of a bench spot at least and I'm sure he'd relish a run out against his old club.
Australian Nick Malouf and Josh Bassett are well matched physically but Bassett looked vulnerable in the air last time. Bassett has put the ball down behind the opposition's line on seven occasions having appeared ten times whereas Malouf has managed just four from eleven.
More class for both teams at full back. Wasps will have le Roux, the forty-one time Springbok, while Tigers will have the extraordinary Veainu who didn't seem himself against Worcester, perhaps he felt as dispirited at what was unfolding in front of him as did I.
Le Roux is the more likely of the two to kick his possession whereas the Tongan mostly chooses to run, usually to some effect.
Having signed from Canon Eagles in Japan the South African, one of four at Wasps, had previously played Super Rugby with the Cheetahs having joined them way back in 2011 from Vodacom Cup outfit Boland Cavaliers, before a solitary season with the Sharks ahead of his heading off to the Land of The Rising Sun. Oh he also played in the Currie Cup for Wildeklawer Griquas for three seasons – busy and well travelled is our Willie! Initially I sense he was a bit of a disappointment at Wasps but as the saying goes "form is temporary while class is permanent" and in le Roux's case that couldn't be more appropriate as his very flat pass to Bassett for his score showed.
When it comes to class though Veainu isn't exactly behind the door with his amazing footwork.
It should be a fascinating back three battle with Tigers edging it if they can get enough ball – and there's the rub.
I can see the visitors winning the scrum but with the ruck and maul such a lottery it's hard to forecast what'll happen.
Close but a win for the home side I reckon.