Tigers v Bristol Rugby Match Preview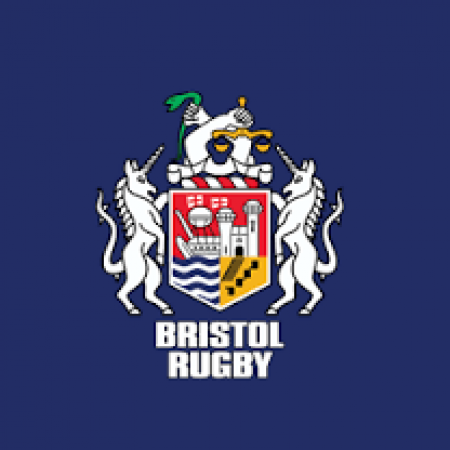 By Tiggs
February 11 2017
Well, on paper at least, this game should be a comfortable win, and should help to relieve some more of the pressure on the Coaches and Players.
However, the reality is that everyone will be expecting a comfortable thrashing of Bristol, and anything less will appear to highlight all the failings of both Coaches and Squad, and heap even more pressure on the Board, to look at making even more changes, perhaps even from the top down ?
The recent upheaval at the club, and high-profile injuries, will make no difference to the expectations at home for this game, by the supporters, that is for sure.
Bristol have been well beaten by most teams, at home, and especially away, and anything less will be seen as failure by most. As a struggling Quins team away from home, proved last weekend.
So, this game is a bit of a no-winner for those involved, although we can all hope that it will see us rise up the league table closer to a top 4 place, that is the usual minimum requirement for all involved at Tigers.
If nothing else, this game is vital in playing a part in the progression of the Coaches, and helping to build the confidence, and belief, in the players for the run-in, that will determine the Coaches future, one way or another, if it hasn't been decided already.
It will also be interesting to see how Freddie performs for the run-in, as his form seemed to disintegrate when it was announced that he was leaving Gloucester to come to Tigers ? I am sure that we all hope that he will be able to keep up his standards this time around, but he will no doubt need the crowds support as well.
I am sure that we all hope for, as well as expect, a great result, and will cheer the team on till the end, lets just hope for all concerned, that it will be enough.
Go Tigers !!!!!!!
View a Printer Friendly version of this Story.
Tigers v Bristol Rugby Match Preview
Discussion started by TheLeicesterTigers.co.uk , 14/02/2017 12:39
TheLeicesterTigers.co.uk
14/02/2017 12:39
What do you think? You can have your say by posting below.
If you do not already have an account
Click here to Register
.
Edited 1 time(s). Last edit at 2017:02:28:11:31:56 by Tiggs.
Thanks Tiggs , sadly I think Freddie feels he has been treated poorly by Tigers and I suspect he may be "injured" a lot in the run in as his brief 13 minute appearance on Saturday demonstrated.
I think you underestimate Freddie, and hopefully he will feel the need to perform for his team mates.
Quote:

daktari
Thanks Tiggs , sadly I think Freddie feels he has been treated poorly by Tigers and I suspect he may be "injured" a lot in the run in as his brief 13 minute appearance on Saturday demonstrated.
I trust you're not suggesting that Fred took a dive on Saturday, are you?
You can read a lot of things between the lines, but there is nothing to prove the point. I'd like to think that while he may have been disappointed that his position at the club was being challenged with the return of GF, he is man enough to take it, and he now relishes a return to his home and family at the same time as joining his new club.
He and Owen have pretty much been operating in tandem during their time at WR, and there'd be no point in shooting himself in the foot by putting in below-par performances. He comes over as a thoroughly decent club player, and it would hardly look good on his CV if he were to crumble now. And given that he's now got some of the fizz in the backline returning - with JP and TV now in contention, I'd hope he'd be licking his lips at the prospect of helping Tigers turn the season around.
To reinforce the point, this has just appeared on FB's Instagram feed:
"From the bottom of my heart I'd like the thank both the Tigers and Bath Rugby supporters for the messages I have received. Today a childhood dream has been realised. Next season I will get to run out for my hometown club. Bath is a club that matches my ambition to win and I'm excited for what lays ahead with them as well as trying to bring a successful end to my time at Tigers. I hold the coaches, players and, especially, the supporters at Tigers in the highest regard and will always be thankful for the chance to represent this club. I'll be 100% committed till my last day as a tiger.
Thank you!"
Edited 1 time(s). Last edit at 2017:02:14:15:16:38 by S4llyC.
That is a great comment from Freddie, I cannot see tigers supporters giving Fredie the treatment he got from the Shed.

That simply is not our style, we give 100% support to the whole team as we hope for a trophy.
Freddie will be greatly supported by Tigers fans until he leaves and I am sure he will respond with his usual enthusiasm.Now the decisions are made and public , he will concentrate on his playing until the end of the season. I hope the club will continue to support and encourage him as much as the supporters clearly do.
Formerglories
15/02/2017 08:28
It doesn't sound To me like freddie feels he has been badly treated 'childhood dream' and all that. Some people want to have a dig at everything the club does, Freddie is a pro, the club is pro - it's the way of things now. If I got the chance to realise a dream,I'd thank those that allowed it - e.g. Us.
Sorry, only registered users may post in this forum.