Tigers v Saracens Match Preview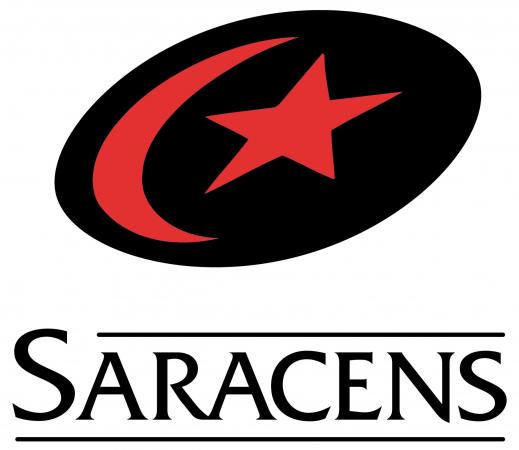 By ChrisC
December 19 2017
Here We Are Again - By Chris C.
With the Christmas season beckoning we are once more here in England with friends and family to take part in the festive celebrations.
It's a sign of age that Christmas seems to arrive ever more quickly with each passing year – surely it was Easter only a month ago?
There's uniqueness to the festivities here, no other country has quite the same feeling to them in spite of the latter day Americanisation and secularisation of this Christian festival here in England. Happy Holidays!!! Pah!!!
I can still vividly remember the Christmases of my childhood. I recall the excitement, the anticipation on Christmas Eve. Waking as early as was legitimately permissible on Christmas morning to find that Father Christmas had not failed me – I can even remember some of the gifts.
The smell of breakfast cooking. The preparation of the festive lunch that would have our burr Walnut Beautility dining room table groaning under its weight. The smoky smell of a coal fire. Condensation streaming on tall sash windows. Neighbours shouting greetings to each other across the street. The scent of the smoke from Dad's special Christmas cigar.
Wonderful memories – just wonderful.
Of course Christmas didn't begin in September back then so it was a more intense experience which only began to get into gear once Firework Night had passed. There was the mixing of the Christmas Puddings, the making of the cake and of course the ritual of this small boy being treated to an authorised licking of the mixing spoons, all of which was the starting gun for the anticipation to start.
We'd got our first TV in time for the Queen's Coronation – I recall the modern electrical marvel, with its goggle eyed screen attachment to enlarge the tiny images, caught fire shortly after – but other models followed. In 1957 the first Queen's Christmas Speech was televised. The launch of ITV earlier in the year and the arrival of Sweep to appear with Sooty had been other notable televisual events.
For so many, with the splintering of the family, the TV schedule is the season's centre point and for those who find themselves alone provides blessed company. For me the Christmas Eve broadcast of Carols from Kings College Cambridge means Christmas is truly here.
As I write this it brought to mind another fond memory; that of pre-Christmas drinks, mince pies, chocolates etc all provided by we habitués of the old Members' Stand at Welford Road as we cheerfully froze and wished each other well. Hands were shaken, chaste kisses exchanged (I'll brook no accusations of historic sexual harassment!). There was an elderly couple, the lady shrouded in a tartan travel rug, who magically produced all manner of seasonal delights for us. Maybe the ritual has survived the demise of the grand old stand – I hope so. It's that increasingly rare kindness and generosity which makes the season so special.
Then as now there was always sport on Boxing Day: soccer, horse racing, rugby all stumbling bleary out of the sloth and excesses of Christmas Day.
This year Tigers meet Saracens on Christmas Eve, when the Hertfordshire (as a Londoner I can't bring myself to consider Barnet as being in London) based club visit Welford Road and when, given the events of the previous weekend, I very much doubt either side will be a festive mood.
Saracens, not so long ago, were something of a pariah with traditional rugby followers due to their strong South African presence both on and off the field. Now though that's in the past, changes of management and policies have seen the club become part of the establishment with their contingent of overseas players nothing out of the ordinary and owners with deep pockets are similarly common place now.
Saracens have been doing their talking on the field, and their status of being double European Champions and being preeminent in the domestic realm deserves proclamation. So they must have been disappointed by the administrative shambles surrounding the cancellation of their European match at Allianz Park with Clermont who, when the match eventually took place, gave the home side a terrible pasting and which, in spite of Saracens' recent poor form, was still a surprise.
They travelled to the Auvergne, a city for which I have great affection, to try and redeem themselves while still without a clutch of their stellar cast members and in spite of a valiant effort came up short.
Less surprising, again given their most recent form, was that Tigers took another thumping in Limerick at the hands of Munster. One bright spot was that at least Tigers troubled the scorer and conceded also five fewer points than in the same fixture last season. I'm clutching at straws here!
Tigers followed Saracens in the match schedule last weekend and harboured hopes, with Messrs Toomua and Tuilagi at last restored to the Tigers' centres, of redeeming themselves somewhat, as save for the missing Veainu the hosts trotted out their first choice back division with new signing, the incumbent Australian international hooker Polata – Nau, boosting the contingent of front rowers.
In the event those hopes, as were those of Saracens, remained unfulfilled both having to suffer from some awful officiating in the process.
With the Premiership once more to the forefront both clubs will also want to stage a recovery from their recent poor showings in the domestic league.
Saracens will need to do without Billy Vunipola, Maro Otoje, Shalk Brits, Dominic Day and Duncan Taylor as well as their new big money signing; Liam Williams next Sunday. They'll also be without Richard Wigglesworth who limped off at Allianz Park when Clermont came to play although Brad Barritt, who went off following an HIA in the same match and was counted out for the return, should be available as should Rhodes slated as being available for this fixture.
As for Tigers, who are rather more close lipped on such matters, Veainu and Genge, both match winners and game turners, are missing for sure but as to the availability of O'Connor I have no clue, other than he was fit to act as water monitor last time.
Cole suffered at the whistle of Mr Raynal as did Vunipola at that of Andrew Brace and his team of Irish officials down in Clermont and for the most part I couldn't for the life of me see what either of the English teams were doing that their opponents weren't but largely without sanction.
It should be a good contest between the England front rowers Cole and Vunipola however without Genge I hope that Rizzo, having been recalled from Edinburgh, will line up to face erstwhile Springbok Vincent Koch who's in his second season with Mark McCall's men. Mulipola doesn't seem to be back to his best and Traynor has yet to impress and I think Koch will put either of them through the mincer.
With Brits injured Jamie George is having to do the heavy lifting along with the improving France international Christopher Tolofua, who arrived at Allianz Park from Toulouse for the start of the season. Early on his line out throwing was suspect but from what I've seen of him he seems pretty much on the money now. Tom Youngs however is still embroiled in the misfiring Tigers' line out although his work in the loose is still exceptional and Polota-Nau is still early into the Tigers' system so I expect Youngs to again start.
At lock George Kruis seems, for some reason, to have fallen from favour with Eddie Jones but he's still a great line out technician and a stalwart of the Saracens' set piece but which doesn't look as secure without the athletic presence of Otoje and while the enormous Samoan Nick Skelton adds bulk at the scrum he isn't as useful at lineout time as it takes some doing to hoist 135kgs into the air but he can lift and maul like a Caterpillar truck.
Teenager Nick Isiekwe, in his second senior season with Sarries having come through their academy system since joining it at 13, does the spring heeled jack role in the absence of Otoje and looks a real long term international prospect and is equally effective on the blind side or at lock. I liked Kruis in his early days and feel similarly about Isiekwe. He did pick up a knock to his eye against Clermont and initially, in spite of to the best of my knowledge the eye being part of the head, was not sent off by Mr Brace for the obligatory HIA. Happily when he was eventually checked all was well so if this is still the case I expect to see him retained on the blind side come Sunday with Rhodes on the bench.
Hopefully Springbok Schalk Burger will get the start this time with Wray continuing to fill in admirably for the injured Billy Vunipola.
As for Tigers I'd like to see the apparently recovered Barrow start this weekend and partnered with young Wells while Fitzgerald multi tasks from the bench. Kitchener has started five on the trot and ten thus far this term so deserves a break while Barrow has been relatively lightly used making just three starts.
My preferred duo would add some bulk at scrum time and in the maul which Tigers are going to need against the Saracens' machine.
As I've said I don't know what's happened to O'Connor but if he's fit he should start at open side to combat the threat of Burger who's great around the breakdown. If not then I think Hamilton should start as Williams didn't impress there and I've no idea why he was selected out of position when Hamilton was available.
While at the moment there isn't the relentlessness of Saracens at their peak, which is now demonstrated by Exeter Chiefs, I still think that they'll have too much for Tigers at the set piece especially when I look at what are now called the "finishers".
As it stands Tigers can call upon Traynor and the, thus far, unimpressive Baumann who is only seemingly deployed in the direst of circumstances. If Rizzo is in the squad, preferably as a starter, then things look better. Saracens meanwhile can deploy Tolofua who, if he's up to speed can be matched by Polata-Nau but at prop the visitors will have the vastly experienced Argentine prop Figallo to call upon along with Richard Barrington who rarely disappoints when used in his customary support role.
At the line out both teams have wobbled but Tigers the more so, especially when it comes to the maul. So I don't see much advantage accruing to Tigers here unless a Damascene moment occurs in coaching this week.
When it comes to the tackle area and ruck it really all depends on the referee. Will players tackling unbound players be permitted? Will sealing off be allowed? Will players launching themselves off their feet be ignored? How wide will the mystical gate be? How long will players be able to hold on? Will, as demonstrated by Munster, turnovers be permitted when the "jackal" isn't supporting his weight? Will whatever mores of the referee on the day be applied consistently?
I don't know and neither does anybody bothering to read this and most importantly neither do the players or their coaches. We can only hope for the best or that Nigel Owens or Wayne Barnes is destined to be in charge.
Behind the scrum Saracens will have to employ the services of Ben Spencer in the lead role with young Whiteley in reserve as Saracens' resources are sorely stretched here. Without Wigglesworth they lose the pinpoint accuracy of his box kicking and the structure he brings to their endeavours but with Spencer they get tremendous unpredictability, sniping and pace.
Theoretically at least Tigers, with their England international, Ben Youngs on duty should have an advantage. I hear much of him not getting good enough ball but he's a multi capped international and the England incumbent so surely we're not suggesting he can only acquit himself behind a dominant pack are we? His box kicking for his club, even when not under any unusual pressure, is inconsistent in way I didn't see when he's played for his country on seventy-four occasions and the Lions on two but if he really can't do better then he'll need to keep the ball in hand more as there's absolutely no point again kicking possession away as he has of late. The Saracens' back three will relish it as much as Munster did and Worcester before them.
At fly-half two England fly-halves will face off. George Ford has, I'm pleased to say, surpassed my expectations now that he's back in Tigers' colours. His kicking – even when under pressure from poor ball is excellent, his defence is good given his lack of physical presence and his distribution is first class. I also like his stoic demeanour which is different from that of Owen Farrell who wears his heart on his sleeve and the tip of his tongue. Very different players but both reliable although emotionally I feel Ford copes better in adversity.
Tigers welcomed back their big money centre partnership last Sunday. It rather ground its rusty cogs, spluttered a bit, coughed a bit and fizzled out a bit. It'll get better, this being just the second time they've played together, the first coming off pre-season and the second after long absences through injury. After a bit of coaching WD40 we'll be able to judge how well it's working.
Toomua is the lynchpin of Tigers' defence as was Tony Allen before him and as Brad Barritt is of the Saracens' redoubt. The erstwhile England player was excluded last time as he went through the HIA Protocol but I expect he'll be back this time with Farrell at fly half and the coming man; Lozowski, on the bench as a very fine back up for either position. Tigers' support will meanwhile be in the form of the rarely called upon Joe Ford who's used in extremis, like one of those skinny spare wheels that come with modern cars, only to get you home.
With Tompkins injured Argentine veteran Marcello Bosch, he of the siege gun boot, is getting a good run in the #13 shirt and I expect it to continue this weekend. At thirty-three some of his pace has understandably waned but he's still an excellent and intuitive player who'll be wishing his ribs well lining up opposite Tuilagi.
If the Tigers' centre partnership clicks then I can see the visitors' defence having a rugged afternoon but Toomua will need to keep his young colleague on message and in the line.
Scottish international Maitland must have used up his supply of lucky heather when in the first sally of the match in Clermont he took out an opponent in the air. No ifs, buts or maybes a Yellow Card all day (and night) these days. But not according to Mr Brace who decided on "just a penalty" inconsistency rules – OK? Well not really!
Maitland's a big tough winger who'll test the Tigers' defence if he can get his foot on the gas in a way he didn't last time out as he's an electric finisher and likely to be preferred to Nathan Earle who I personally would like to see get a start ahead of Chris Wyles who's being tipped for replacement by ex Tiger Lewington from London Irish next season. The American international is thirty-four now and in his tenth season with Saracens. Plenty of ring craft but like Bosch some of his pace has passed with the years.
Alex Goode must be praying every night (and maybe during the day) that Tigers profligate kicking away of possession continues providing a wonderful Christmas gift. He'll not drop the ball, he's unlikely to make a mistake and his wingers will be waiting for him to do his little hop as a warning that he's about to step and then pass or kick and get themselves in position. Tigers should see it as a sort of visual air raid siren.
Matthew Tait had his best game for many a year against Munster and looks solid under the high ball. Watching him score his try after some lovely approach work from Kitchener ending with the lock's beautiful soft hands delivering a coup de gras of a pass for the Tigers' full back to take at pace.
Thompstone worked his socks off chasing lost causes but this time I'd like to see Malouf get the start as his sevens' skills may serve his team better than the more robust approach of the ex London Irish man.
Jonny May looked everywhere for work against Munster but at times must have felt like a bow and arrow maker. He did make one "Mayesque" break showing he can conjure something from nothing but lacked support.
Always hard to forecast results in these days that present anarchy and OCD at turns so I don't know.
Both teams are out of sorts, both have suffered at the hands of refereeing inconsistency, both have struggled in Europe, both have the ability to turn it around. My guess is that it'll be Saracens that square the losing circle and come out ahead in time to head home for Christmas.
Happy Christmas.