Worcester v Sale preview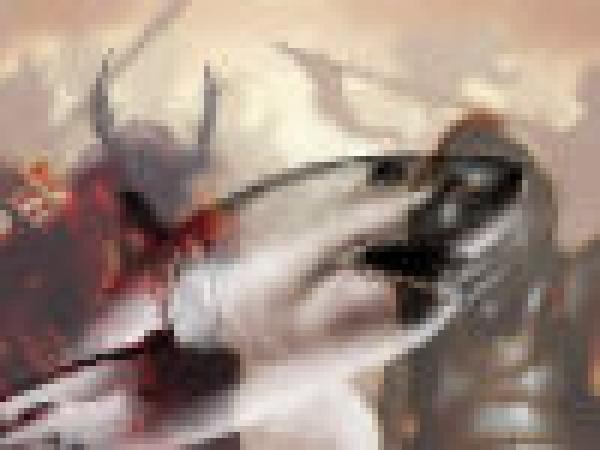 By Strinesian Saleanian
September 14 2006
Worcester have now survived two seasons in the Premiership since their promotion, and a trip to Sixways is appreciated by a growing number of Sale supporters. Strinesian Saleanian Polishes up his Midlands accent and looks forward to this fifth meeting of the teams.
Previous Premiership meetings
2004-05: Sale 57-3 Worcester; Worcester 23-10 Sale*
2005-06: Sale 24-13 Worcester*; Worcester 33-48 Sale*
(* Matches played during International weekends)
Overall record against Worcester
Played 4, Won 3, Lost 1, Points for 139, Points against 72.
It's a rare treat for Sale to play Worcester on a non-international weekend – indeed this will be the first trip to Sixways for the likes of Hodgson, Cueto, White, Bruno, et al, since Wuss were promoted to the Premiership. Not that anybody really noticed last year though, it was an absolute corker of a match with Sale outscoring the hosts 6 tries to 3.
As ever there have been plenty of personnel changes at Worcester since our last meeting. John Brain has been adding both experience and potential to the squad, which, although lacking depth (it's the smallest in the GP), has plenty of quality. Former British Lion, Darren Morris has joined from Leicester to bolster a front row already boasting the formidable Tony Windo and Chris Horsman – 'The Horse' against Sheridan could be worth the entrance fee alone and is a probable Six Nations match-up next Spring. Horsman missed the second half of last season through injury, as did second row Tim Collier, and their returns are the equivalent of two more new signings. The huge hole created by the loss of hookers Andre van Niekerk and Ben Daly has been plugged by the summer arrival of Ben Gotting, from Wasps, and the imminent arrival of Aleki Tului from Waikato Chiefs. Another new face in the pack is 22 stone back rower Gavin Quinnell, Craig and Scott's 'little' brother, and he does exactly what it says on the tin! A back row of Quinnell, Pat Sanderson and either Drew Hickey or Kai Horstmann is useful indeed, while former North Harbour flanker, Tom Harding, gives another option.
In the backs, Ryan Powell, who joins namesake Matt and the impressive youngster, Nick Runciman, in competition for the number 9 shirt, has replaced Andy Gommersall. Shane Drahm at 10 manages the team very effectively and now has some real options out wide where Marcel Garvey has joined Aisea Havili on the flanks. Lee Best, signed from Bath, is another 'hungry' player with a point to prove, and will provide competition for the likes of Lombard, Rasmussen, Delport and the Argentinean centre, Miguel Avramovic.
Worcester finished 9th in their first season, and bettered that by one place in their second. They obviously intend to be 'here to stay' as the massive financial input to the development of Sixways illustrates – Cecil Duckworth revealed an incredible £23million development plan at the beginning of the season. Brain, who was always a wily old campaigner, knows that he has to match the building off the park with building a formidable team on it, and the foundations are already laid. If Worcester have an Achilles heel, however, it is that their relatively small squad can suffer disproportionately from injuries – last season saw them fall away from the top half of the table after losing key personnel, none more so than 'Captain Pat', after Christmas. At full strength, however, Sixways is indeed a 'Fortress'.
Or at least that's how it seemed up to a fortnight ago! Worcester were soundly beaten, 11-41, at home on the opening weekend by many pundits' relegation favourites, Bristol, who claimed their first try-scoring bonus point for 2 years. Last week, the Warriors travelled to Newcastle (also predicted to be struggling this season) and were leading 19-3 after the hour and looked to be cruising to victory against a poor Falcons team, when the wheels came off again! A lack of discipline cost them dear and with Horsman and Horstmann both sent to the sin bin, Wuss conceded 17 unanswered points to lose 20-19 in 'overtime'.
And so to this Friday. Worcester are bottom, with one point. They have lost to 2 teams predicted by many to be embroiled in the relegation battle. In fact, Worcester have lost 14 of their last 17 Premiership games, stretching back to Boxing Day last year. The visit of the Champions, themselves back on a winning streak (albeit one game!) is not something to fill the Sixways faithful with confidence of turning the corner. Something is not quite right at Sixways at the moment. They are playing well below their potential and confidence is low. But we all know that on any given day, any given team can beat any given team, etc.
However, a full strength Sale team should still be much too strong and experienced to lose to a struggling Worcester side. Sale are yet to click. PSA is not happy with performances to date. An unfortunate Worcester side could find themselves in the wrong place at the wrong time. Mind you, Wasps felt the same on their last two visits to Sixways…and they are yet to win there! If Sale do 'click', we could be looking at a cricket score. If Worcester 'click' we could be looking at a battle! I think it will be somewhere between the two – Sale by 10.