And so to Castres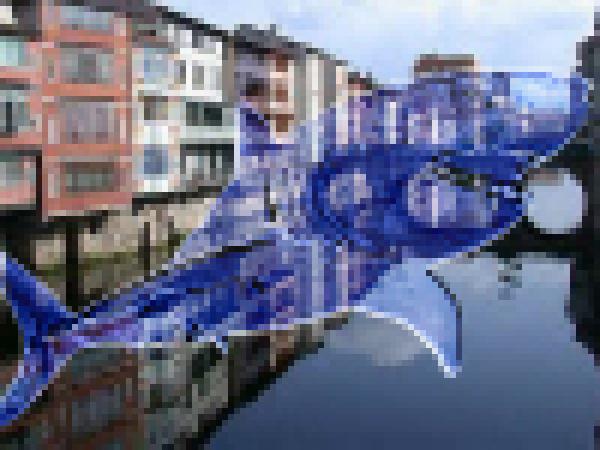 By pitprop
December 6 2005
Our international players are back, mostly unscathed, and, despite a magnificent performance by a young team against Llanelli, this is a big game, and we'll need them. Another French adventure awaits. Pitprop dusts off his beret, and, with a whiff of garlic, pronounces thusly:
With most travelling fans targetting the game at Thomond, it will be a lightweight support crew which makes it way out to Castres for the resumption of the Heineken Cup pool games on Friday night. And our hopefully rested 22 will encounter a settled Castres Olympique side. Only two of their squad were selected for France – Yann Delaigue warmed the bench for most of the internationals, while lock Lionel Nallet came to the fore when Pelous was banned.
Castres lie sixth in the Top 14, currently occupying the last qualifying place for the HC next season. Following their pre-season defeat at the hands of the Lions-less Sale, les Tarnais started the season with a bang with three straight wins, two of them away. They led the table, but not for long, as four straight defeats saw them sliding down the rankings. Both Perpignan (currently lying 2nd) and Biarro (3rd) won at Stade Pierre Antoine, an indication that its not an impregnable fortress this season. Castres are also lying third in the Heineken Pool A table, the result of a 42-16 tanking in Limerick following a narrow home victory over a late-charging Gwent.
Castres have a large overseas contingent to blend with their home-grown talent. The former New Zealand props Kees Meeuws (captain) and Carl Hoeft are part of the squad, and Paul Volley (the ex-Wasp) figures in the back row. Prop Yannick Forestier seems to have benefitted from his association with the grizzled New Zealanders with his recent elevation to France A. The backs often feature a foreign three-quarter line, with Samoans Laloaoa Milford (former colleague of Larry's at Bayonne), Romi Ropati (triallist for Sale last season) & Freddie Tuilagi, Phil Christophers (one-trick pony) and Brad Fleming (New Zealand Sevens specialist) among them. Laurent Marticorena (a France A cap) and the highly-regarded Peyras-Loustalet add a sprinkle of French magic. At fullback, Romain Teulet's boot has lifted him to the top of the league point-scorers, while Yann Delaigue's reappearance after early-season injury has sparked better performances from les Castrais.
With Laurent Seigne at the helm, there's no doubt that CO will take for granted a high-level performance from their pack. Reports and video seem to suggest that the two ex-All Blacks enjoy some scrummage domination, although a quote from Dragons' hooker Steve Jones perhaps brings a little balance to it – "It wasn't as bad as I was expecting, I'd prefer New Zealand props to French"! (South Wales Argus). As is normal with the better French packs, Castres have perfected the rolling maul, a manoeuvre which has brought a try against Gwent. We can expect les Tarnais to be tighter in defence after conceding late points to the Dragons, and 41 to Munster, following the recruitment of France defensive coach Dave Ellis in late October. So look to their pack to dominate at the set-piece and to be hard-driving in the loose. Their backs will capitalise on go-forward ball, and they will have an organised defence. It'll be a difficult ask to beat them at home.
Sale meanwhile have completed their autumn period without the internationals, and in marked contrast to last season, have won three out of four games, and retained top spot in the GP. A sterling performance by the youngsters down at Stradey Park put the icing on the cake. The return to European action shows us to be top of Pool A, the only side with two wins, with the back to back round looming
The likely 22 for Castres probably didn't appear in Wales, apart from Wiggy, Jonesy and perhaps Elvis. Those with injuries such as Sheri (ankle), and those who hadn't had a break (such as Magnus Lund) were given the week off, and the hope is that they will be able to perform together after the November hiatus. That has to be a risk, but PSA and KJ have made few mistakes in their analysis and player management. PSA has the added advantage of having worked with Seigne at Bourgouin, and will be using his knowledge to construct a game plan to combat what will be coming at us.
The game, as ever, will be won and lost up front. A fit Sheri in the front row may well tilt the balance in our direction, with Bruno and the Bear completing a front row to match most in Europe. Jonesy's performance against Llanelli should earn him a second row slot alongside the consistent Schofield. The back row selects itself, with Tam, Maggie and Seabass all in prime form. This pack is very close to the selection that played at Rodney Parade. Paul Turner, when asked how Sale's pack compared to that of Castres said "Favourably". If so, and Sale achieve parity or better, then the ball won is likely to be used by Charlie to turn CO.
In the backs, selection is likely to be more difficult. Wiggy did enough for this reviewer to start at scrumhalf, with Charlie at pivot. Todd and Taylor to occupy the centre berths and Larry should be retained at fullback. The wings are also self-selecting with Captain Billy Whiz and Frank claiming selection. But Martens, Courrent, Elvis and Mayor will be pushing very hard. The backs will need to be rock-solid in defence against the wiles of Delaigue.
The bench? Weighted towards the front five - Titterrell, Turner, Lobbe, Coutts or Day, Martens, Elvis and Mayor.
This is a difficult game to predict. Your correspondent's heart says Sale, but to win twice away in a Heineken Pool is an enormous achievement. However there are some definite plusses in Sale's ledger. I fancy PSA to outsmart his old mate, and the loosehead destroyer is likely to unsettle Castres' front row and Seabass the back row. And the line-out has been going sufficiently well to look forward to some quality possession. In Charlie we possess a control freak (meant as a compliment), the best in UK at the moment. And a high-quality back three. If three or four of those plusses come good at Stade Pierre Antoine, then Sale to sneak a narrow victory.