Leicester 27 - Sale 27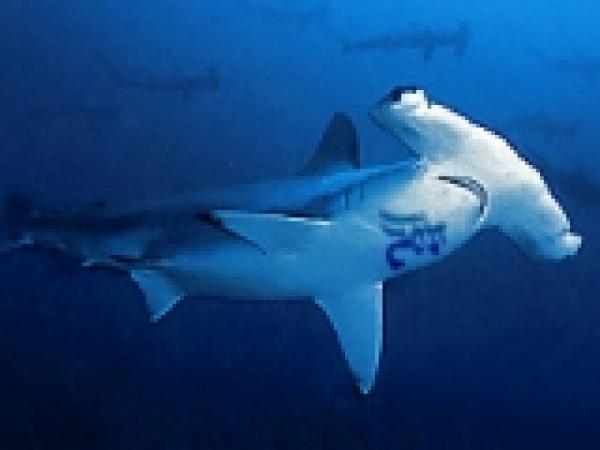 By Whaley Shark
January 29 2006
Two months till the next HC game: so what shall we do now? Oh, yes - The Premiership. After last weekend's hard lessons in Munster, the Sharks visit another rugby hotbed, travelling away to Leicester Tigers. The Whaley Shark returns to one of his old haunts...
Last time I was here, Leicester Tigers had proper hoops on their shirts, letters not numbers on their backs, and their posh Alliance and Leicester stand was an earth bank with small children running around on it. Leagues didn't exist and teams like Richmond, Blackheath, Moseley and Gosforth provided the opposition. However, in the present century, the Sharks beat Leicester in Stockport during the autumn internationals and now two full- strength squads meet on a bright, cold January day at Welford Road, where Leicester are unbeaten this season.
Sale have rung the changes for this game, with Sherri and Bruno on the bench, no Larrachea and Elvis out through injury. Sharks start badly, conceding a penalty almost immediately. Then we settle, and the rest of the first quarter is a spell of fairly indecisive trench warfare. Sale have one good opportunity, winning a line-out about 20 metres out on the left, rolling a maul towards the Leicester line, then sending the ball wide. Seabass charges for the line but knocks on. By the end of this period, the score is 6-6.
Both sides are trying to run the ball, but Leicester look the more dangerous now, picking up a drop goal after 22 minutes. The Sale backs aren't quite clicking, with a misunderstanding leading to a pass behind Mark Cueto and into touch on the right. After 23 minutes, Ben Foden replaces Jason Robinson, who seems to have picked up an injury, and the back 3 are shuffled. Then the Sharks get into gear. They apply sustained pressure to the Leicester line, with several phases of slick handling. Finally, the Leicester defence cracks and Dean Schofield crosses on the left. The conversion is successful, off the post, and Sale lead 13-9. Sale continue going really well at the moment- Seabass runs through Varndell on the wing, Chris Jones is stopped 2 yards short and Leicester give away another penalty for 16-9 after half an hour.
The Sale pressure continues. Some chances are lost through poor handling, but Leicester seem really stretched. At one point Mark Cueto clears with a brilliant kick to touch and the lady behind me declares her undying love (Future Mrs Cueto, you have competition!). Finally, Chris Jones scatters the last defenders and crosses on the left. The conversion is wide. 21-9 after 38 minutes. Leicester collect themselves now, and put together some good passages. Fortunately this ends when they pass the ball into touch with a clear overlap on the left. The last notable event of the half is Lewis Moody, demonstrating his complete repertoire of late, early and in-the-air assaults on Seabass, finally going to the bin, never to reappear, and giving Sale another penalty for a 24-9 half time lead.
The second half is a different experience. We concede an early penalty, then steady, but the Leicester defence holds and, in spite of breaks by Chabal and Todd, there is a period of 10 minutes with no further score. Then the rules seem to change and no-one's told us, or we are pushing our luck, or Tigers are getting smarter. We concede 3 penalties in 5 minutes for 24-21 and my blood pressure hits the lower stratosphere. We add some more grunt in this spell, with Sherri on for Fauré and Bruno for Titterell, but still can't rediscover our penetration. On the other hand, Leicester clearly believe they can win this now and put us under severe pressure. We just hold out but concede two more penalties, one of which goes wide. 24-24 and I can't watch. We recover our composure, I risk opening one eye, Barry Stewart comes on for Stu Turner and we edge ahead with a penalty on 70 minutes. Things look better for a while, and we push Leicester again, then lose possession and finally concede a penalty for 27-27 after 75 minutes. Both sides continue to have a go, but the only opportunity is for a Sale drop goal. Charlie doesn't have enough room and it is charged down. At the death Sale win a penalty. It is too far, so he goes for the corner, Sale lose possession, Leicester clear and the game is over.
So, in the cold light of day, a much better display than last week. Coming away from Leicester with a draw, and a 2 tries to nil moral victory, is a substantial achievement, and it is good to see the backs with more of a cutting edge than for some time. I am sure though, that, having reached a 24-9 lead at half time, we will be asking how this one so nearly got away. Man of the match for me- Robert Todd, who just kept making great big dents in the Leicester defence all afternoon, but I thought Mr Schofield played a blinder as well. Finally, my thanks to The Hat for technical advice and the use of his eyesight.
This article is copyright © 2006 by sportnetwork and the original author. Links are welcome, please do not copy and paste.