Sale v Saracens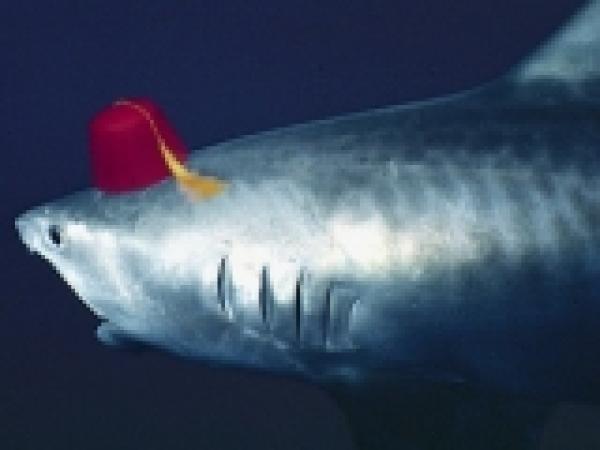 By Whaley Shark
March 11 2006
So what have Leeds, our troubled northern neighbours, done to deserve us? Three weeks ago, we mugged them and sent them home empty-handed; now we have given their rivals in the relegation dogfight a four point present. The Whaley Shark was there, but rather wishes he hadnít been...
Weíve done winning ugly and wining lucky; finally weíve discovered a new plan- losing scrappily. A rather makeshift Sale side couldnít find a way past a determined Saracens defence and paid the price for too many basic errors.
Although the heavy rain which fell in the run-up to the match has stopped by kick-off, the pitch is still quite damp and both sides start with high kicks to test the opposition defenders. As a result, most of the first 10 minutes is played between the 22 metre lines and the only chance is a penalty to Sale from half way, which went wide. Sale have most of the possession but, ominously, seem to lose the ball rather easily in contact. After quarter of an hour, Saracens string a handling move together, run through several phases and squeeze Ben Johnston over on the left. Glen Jackson converts.
Neither side can dominate now. Jason Robinson makes some nippy runs, Saracens have several handling moves but fail to penetrate and the only obvious imbalance is in the scrum, where Sale are on top, although Saracens are saved by some refereeing decisions I donít understand. Sale then look brighter and, after a move including a delightful switch pass from Courrent, Saracens are under pressure with the put-in to a scrum 5 metres out. They survive, but Jason runs the clearance back, Nathan Bonner-Evans drives forward and Saracens concede a penalty on their 22 for 3-7 after half an hour. From the restart, some strong forward play wins two more Sale penalties and Sale are back in the game, 9-7 ahead at half time.
The second half starts better and Saracens are under pressure deep in their own half, but then Sale are penalised and Saracens kick to touch on the half way line. From the line-out, Saracens roll a maul 30 metres, win a penalty and kick to touch. From the line-out they drive forward, switch numbers to the blind side and work Glen Jackson over for an unconverted try. 9-12 after 49 minutes. There is a long period of scrappy play but eventually Saracens string five phases together and win a penalty for 9-15 with just under an hour played. Saracens believe they can win this and a series of Sale attacks goes backwards under pressure from the aggressive defence. Sale press again with breaks from Courrent and Titterell, Saracens prop Visagie is sin-binned, but Sale just canít retain possession. A Saracens penalty which comes back off the post and is knocked on by a Sale payer is typical, although Sale survive the resulting Saracens attack and clear to touch. Sale still canít retain possession and time runs down although, at the death, they have a series of scrums almost on the Saracens line but canít quite get a score.
So there we are- a first defeat at Edgeley Park for almost a year. The problems which have been apparent for a long time finally caught up with us- no lucky breaks or purple patches tonight. We couldnít keep the ball, struggled to defend the rolling maul and lots of the tactical kicking went astray, admittedly under great pressure from the Saracens loose forwards. Saracens were clearly up for it and we just couldnít give them that much ball and seriously expect to survive.
Mind you, far and away the worst mistake of the evening was playing crowd noise over the PA. When there is something to get excited about, and there was precious little tonight, we do briefly pause from nibbling our prawn sandwiches, put our glasses of bubbly back on the silver salvers and maybe even get modestly excited. All the canned crowd noise achieved was to kill any atmosphere stone dead. No more, please! Man of the match for me- Jason Robinson, who was rock solid at full back on a difficult evening.