Meet the family - RosieSS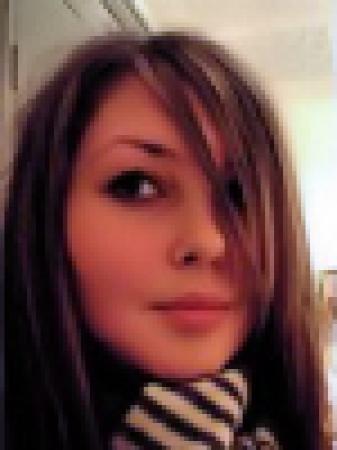 By Major Bloodnok
April 16 2006
"Meet the Family" continues to expose the person behind the screen name. For this edition we welcome a relative newcomer to the fold, RosieSS.
Meet The Family
RosieSS

Real Name

Rosie (!)

Location

Hayfield, Peak District

Occupation

ScroungerStudent

Favourites

Movie(s)

Dumb & Dumber, Napolean Dynamite or Wayne's World. Anything that can make me laugh!

TV Programme(s)

Apart from all things rugby, Family Guy & The Mighty Boosh.

Book(s)

Currently reading any travel books I can find and The Double Helix - The Study of DNA & Biochemistry (not through choice might I add, it's needed for my A levels).

Music

I'll listen to anything & everything, but you can't go wrong with The Smiths, Arctic Monkeys, The Libertines, Babyshambles & Morrissey!!

Radio Station(s)

Radio 1

Food(s)

Toast - It's all I'll eat!

Drinks(s)

Water or Lucozade Orange

Place(s) to visit

Australia

Rugby-related

How long supporting Sale Sharks?

3 years (3rd season)

Best ever Sale Sharks game

Challenge Cup Final '05

Favourite Sale Sharks experience off pitch

Watching my mum & Chris Parrott doing the Haka at the quiz night!! Those who were there will understand...

How did you start supporting Sale Sharks?

Liked what I saw during the World Cup and found my local team, SS. Have since converted the ENTIRE extended family!

Non-rugby

Pastimes

Shopping, being with my friends, and just having a laugh at life!

Four people you'd invite to dinner:

Keeping with the SS theme here - Ben Foden, Rhys Jones, Chris Parrott & David Blair. Simply because they could quite possibly be the objects of my affections...!

Most likely to say?

"Be reet", "I like it!" or just generally swearing.

Least likely to say?

"Rob Andrew should be knighted."

Tell us something about you we don't know.

I'm about to start working at the Sale Sharks rugby camps! Or if you want something a bit more boring, I'm studying Sports Science, Biology & Law A levels.