Meet the family - PoyntonShark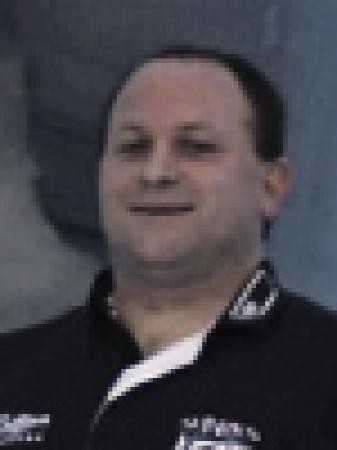 By Major Bloodnok
June 27 2006
Sentenced to exile in the colonies, PoyntonShark has been forced to endure sunshine, barbies and Aussie beer (well, two out of three ain't bad...). Faced with discussing Super14 or staying up to talk to civilisation, Poynters has eschewed sleep - which probably explains his choice of music. Read on:
Meet The Family
POYNTONSHARK

Real Name

Mike

Location

Perth, Western Australia

Occupation

CAD Consultant

Favourites

Movie(s)

The Italian Job (Michael Caine version), Manhunter, Bladerunner, Top Secret

TV Programme(s)

Bottom, Captain Pugwash

Book(s)

Foundation series, anything by Tom Sharpe

Music

Echo and the Bunnymen, The Cure, The Who, Frank Sinatra (almost anything under 200 beats per minute). Definitely NOT that garbage that won the Oscar for best song last night.

Radio Station(s)

Radio Luxembourg

Food(s)

Just about anything, particularly into Sashimi and Thom Yam at the moment

Drinks(s)

Would kill for a good pint of bitter, desperately researching Australian brews to find something enjoyable. Jack Daniels and Coke, Stolichnaya, Lagavulin, Remy Martin XO

Place(s) to visit

San Francisco, Grand Canyon, Fiji, just about anywhere in New Zealand

Rugby-related

How long supporting Sale Sharks?

Actively 7 years, admired from afar since mid 80ís

Best ever Sale Sharks game

v Wasps, Edgelely Park 2005/06

Favourite Sale Sharks experience off pitch

3 for very different reasons Ė

The Party in the Concrete monstrosity after Bic Biro win 2005.

Chewing the fat with Mike Hercus on 2 occasions

Being presented with signed shirt from SSSC committee as my going away present

How did you start supporting Sale Sharks?

Work brought me to Cheshire, Sale had long been a side whose style I admired, so natural to take the opportunity to go to Heywood Road

Non-rugby

Pastimes

Beach Fishing, Walking, Photography

Four people you'd invite to dinner:

Billy Connolly, Isaac Asimov, Mike Hercus, Sir David Attenborough

Most likely to say?

No Worries

Least likely to say?

No Thanks, Iíve had enough

Tell us something about you we don't know.

I appear in Bottom Live The Video (the first one).